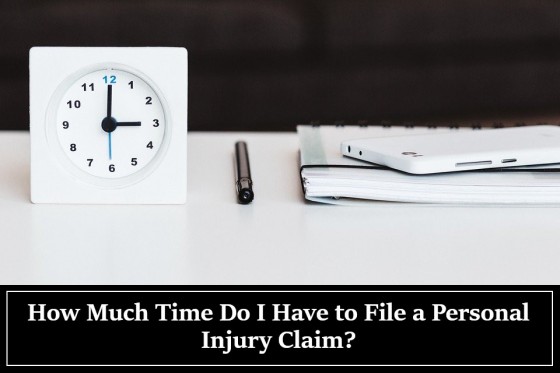 If you have been injured in an accident caused by another person, it can take some time to know the implications of your injuries and how severe they are. Those that have suffered minor injuries can still be affected for a number of weeks or months after an accident. In general, serious or catastrophic injuries may require a much longer time to understand the full scope of the impact on your health and finances.
While the law stipulates how much time you have to file a claim, the exact amount of time will depend on who is at fault for your injuries and how long it takes you to recover. Most personal injury lawyers would advise that you wait to settle a claim until you have fully recovered and know the full implications of your injury. However, it may be in your best interest to at least file a claim sooner rather than later. Learn more below about when to file a personal injury claim.
When Should You File a Personal Injury Claim?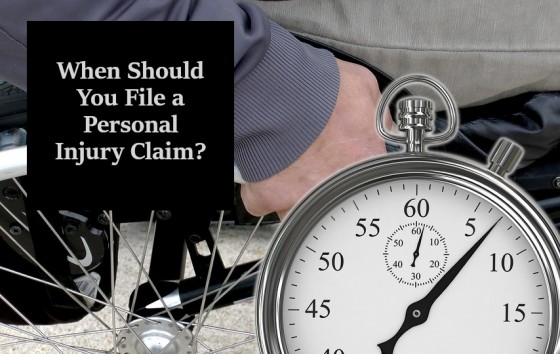 No matter how catastrophic your injuries are, personal injury laws in each state stipulate how much time you will have to file a claim. It is usually in your best interest to begin the claims process relatively soon after your injuries have occurred. If you wait until after the statute of limitations to file a personal injury claim has expired in your state, you will no longer be eligible to pursue compensation for your injuries. However, that does not mean that you should resolve it before you have reached "maximum medical improvement" (MMI) or understand the full value of your case.
In most states, the statute of limitations can be anywhere from one-year to four-years depending on the type of accident. Furthermore, if a government agency or entity is at fault, your window to file could be as short as 30 days.
Why Your Attorney May Want You to Wait to File a Claim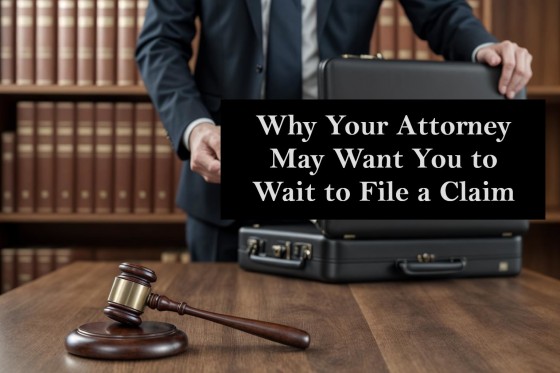 If you have suffered a serious injury, it is likely that your medical bills are accumulating, you have lost time from work, and are under severe financial constraints. While it's tempting to file a claim and settle it very quickly, a personal injury lawyer may advise against it.
They may recommend that you wait until you have reached "maximum medical improvement" or MMI before you resolve your case. This means waiting until you have fully recovered from your injuries, or you know how to value your damages in the past as well as the future. Settling a claim before you have this information could leave you financially indigent in the long-term.
Do You Need an Attorney?
You can pursue a personal injury claim on your own. However, it can be difficult to obtain the maximum settlement amount without the help of a personal injury lawyer. Insurance companies can be aggressive, unscrupulous, and out-right unfair when making settlement offers to injured victims. In most cases, the main objective of a claims adjuster is to pay you as little money as possible while saving their company maximum money.
An experienced and proven personal injury attorney understands how to value your case, personal injury laws, and what negotiating tactics to deploy when dealing with insurance providers. Fortunately, most lawyers do not charge fees unless they win your case. So, it may be in your best interest to work with an attorney if you are interested in receiving maximum compensation.