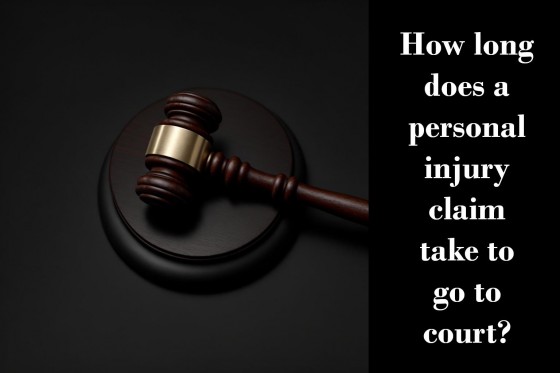 If you recently suffered an injury due to an accident that was not your fault, you may be wondering how fast the personal injury claim process will be and when your case might end up in court. You may be anxious to receive the compensation you need to take care of your medical treatments and make up for the income you have been unable to earn while recovering from the injuries. Your personal injury attorney is the best asset to have by your side at this time since they will not stop working for you until your case settles or ends up in court.
Some Issues That May Affect the Timeline of Your Case
There are several important reasons why your case may be taking much longer than you expected:
There may be factual or legal issues that are problematic

There may be a significant amount of money involved

Your injuries have not reached their point of maximum medical improvement
If your case is dragging on due to any of the above issues, you can either accept a low settlement amount or wait until you get the compensation you deserve.
Timeline of a Personal Injury Case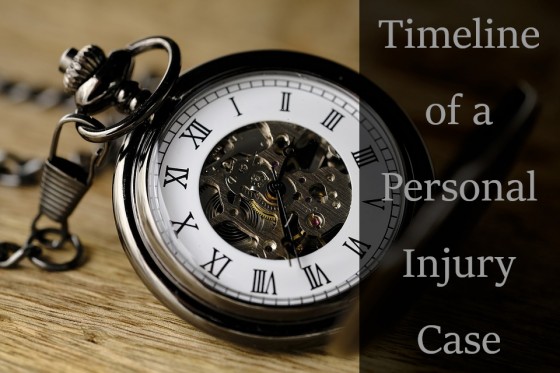 Get Legal and Medical Help
Your personal injury case will have its own timeline and cannot be compared to others since every case is unique. However, the clock starts running from the moment you are injured. The first steps need to be for you to get prompt medical attention and follow through with your doctor's instructions. You should also reach out to a personal injury attorney to get the ball rolling and the necessary paperwork prepared.
You may find out that a settlement is reached even as early as this point if both parties agree on the amount.
Your Attorney Will File a Lawsuit
If a settlement is not possible, your attorney will file a lawsuit against the parties that may be responsible. The defendant will be given the paperwork by a process server and they may in turn hand it over to their insurance company.
Pretrial Phase
At this stage, both parties will begin with what is known as discovery. In the discovery stage, the lawyers will gather all evidence, conduct a thorough investigation into the accident, interview witnesses, and gather medical records and the police report. Negotiations for a settlement may continue throughout this stage. A mediator may be called in to try to bring both parties to come to an agreement.
Personal Injury Trial
Although a great majority of personal injury cases do eventually reach a settlement that is satisfactory to all parties involved, some cases end up in court. The court will set a date for the trial. Attorney Todd Henningsen warns you not to be alarmed if the date is a long way off. It may simply be a reflection of the fact that the court has a full calendar. Once the trial begins, it may last about five days, although some cases where large amounts of money are involved may take much longer. During the trial, once the jury has been selected, both parties will make their opening statements where they will lay out their side of the case. Your attorney will present the evidence to back up your claim and call upon witnesses as needed. Then the other side will do the same. After the closing arguments, the jury will deliberate and reach a conclusion.
Even if you end up winning, the losing party may decide to file an appeal which can take another year or more to get resolved.