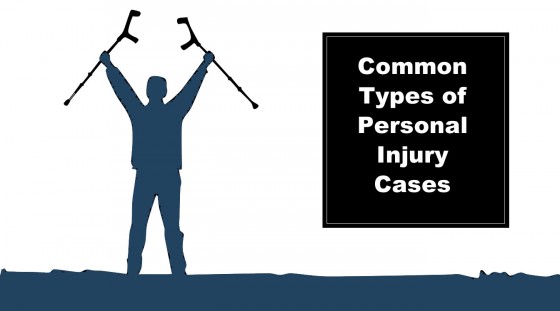 Every year, millions of people are victims of personal injury. However, only a small portion of those people know their legal rights.
By learning more about the common types of personal injury claims, you can know if you were a victim of such an incident.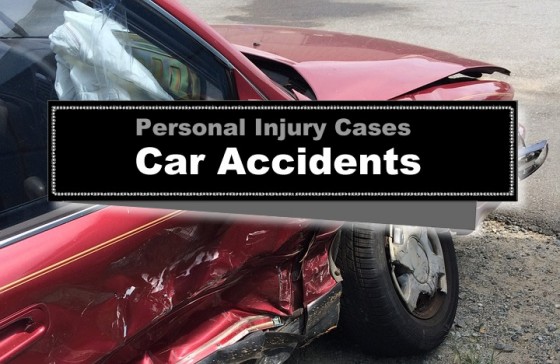 Car Accidents
One of the most common types of personal injury claims is a car accident. And in Northridge, car accidents happen frequently. In fact, collisions occur so frequently that one intersection in Northridge was named the most dangerous intersection in California.
Not all car accidents can result in a personal injury claim. However, many of them can.
Your case could be a claim if the other driver acted negligently and caused your injuries.
You may also have a claim if a third party's negligence caused the accident. For instance, a construction crew could leave large debris in the middle of the roadway. If you swerved to avoid the debris and were involved in an accident, the construction company could be liable.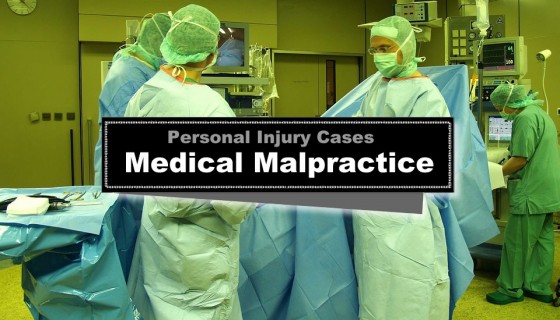 Medical Malpractice
Although medical malpractice incidents don't happen as often as car accidents, they still regularly occur. Medical professionals don't always do their job the way they should. Then, their patients could be left with injuries.
Medical malpractice occurs in many forms. It could be a result of a misdiagnosis. For example, a misdiagnosis in a cancer patient could mean they lost months or years of treatment.
Another potential malpractice claim is a surgical error. If a surgeon is negligent and does not perform the surgery as they are expected to, they could be liable for a patient's injury or death.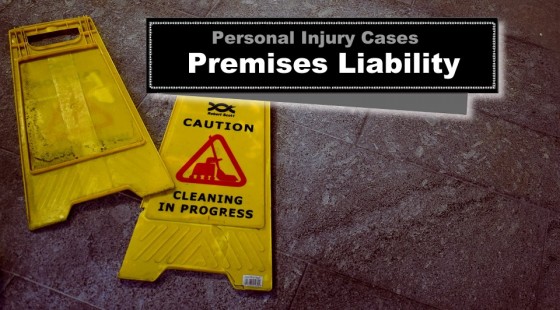 Premises Liability
This type of claim can be filed when someone has a hazard or otherwise dangerous condition on their property. Although premises liability can occur in stores and restaurants, it can also happen on private property.
In many cases, premises liability accidents involve slip and falls. But they can also involve missing rails on staircases, dog bites, and other circumstances. If the property owner knew or should have known about the danger, then they should have fixed it. By not doing so, they are liable for the accident.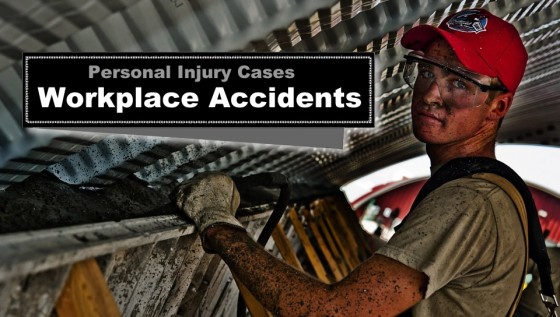 Workplace Accidents
There are many employers who put their business over their employees. In an effort to make more money, they might fail to offer training classes, have a lack of safety equipment, or maintain a hazardous work environment.
If an employer's negligence causes a workplace accident, the worker deserves compensation.
Typically, employees need to file for worker's compensation rather than filing a personal injury claim. But the process is difficult and you may still need the help of a personal injury attorney.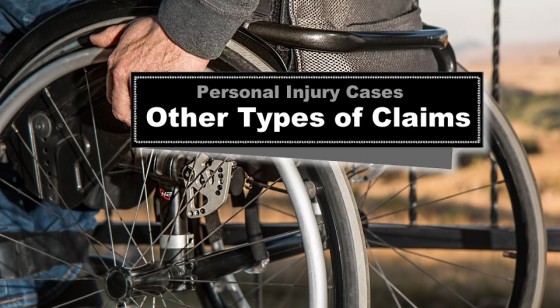 Other Types of Claims
There are several other types of claims. The main requirement for personal injury is that one party acted negligently and caused your injury. Even injuries that seem somewhat minor can make you eligible to file a personal injury claim.
If you were a victim of an accident, you should speak with an injury attorney. They know the legal requirements for a claim, as well as the limitations. After you tell them about your situation, the lawyer can explain your options for compensation. Then, they may be able to get you money for your medical bills, missed wages, and suffering.
While no amount of money can take away your memory of the accident, it can help you through the recovery process.