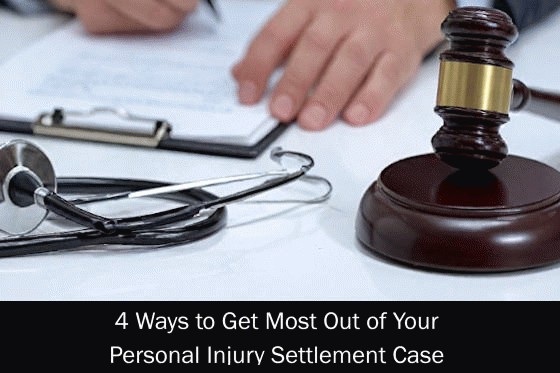 Being injured in an accident can be a devastating experience. This is especially true if the injuries sustained have significantly affected your ability to provide a living for your family and enjoy life. Because of this, you must know that you may have the right to file a personal injury lawsuit claim to recover maximum financial compensation. If you're searching for many ways to get the most out of your personal injury settlement case, there are a few things that you can do to ensure that you'll get the best results.
Keep reading this article to learn how you can get the most out of your personal injury settlement.
1. Preserve Pieces of Evidence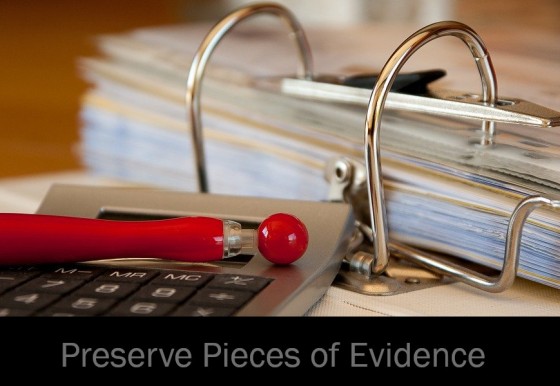 Once you know the amount of your medical expenses, you should ask for copies of any photos or documentation concerning the accident and the information you may have regarding how the accident occurred. This is important because you'll want to have these documents ready when you decide to file a personal injury settlement case.
For instance, you can request copies of your medical report, police report, testimonies of the witnesses, and other relevant documents. Once you get a hold of these records, be sure to keep them in a safe place as you can use them as pieces of evidence to prove that someone else's negligence has caused your injuries. Always keep in mind that preserving these pieces of evidence can be one of the signs you have a strong personal injury settlement case.
2. Contact a Lawyer
One of the things that you can do is find the best lawyer that you can find to represent you during the process of getting your personal injury settlement handled. You want to ensure you hire someone who'll represent you well and will work with you through the entire process.
For instance, talk to your attorney as soon as you can after you receive a letter stating that you have been injured in an accident caused by the negligence or carelessness of another person. If you've been injured by another person, you might not know what kind of compensation you can receive or how much money you may be eligible to receive from a settlement.
Therefore, you should talk to your lawyer right away so that they can get the ball rolling on any potential compensation that you can get. If you're looking for the best one, you may check out reputable resource sites, such as www.nuneslaw.com, for more information.
3. Don't Settle Quickly With the Insurance Company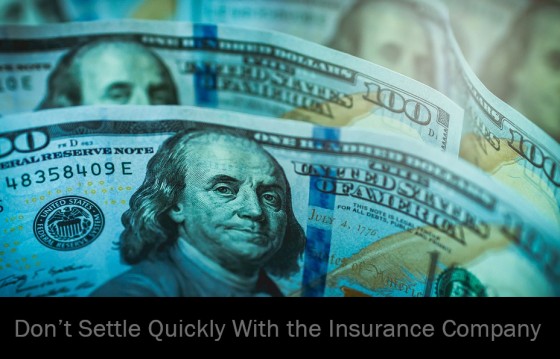 In addition to hiring a lawyer, you'll also want to speak to your insurance company so that you can get them involved as soon as possible. If you've been harmed by someone else, you might be eligible for some type of financial compensation from their insurance company or the person you sued for their negligence.
However, negotiating with the insurance company doesn't mean settling with them too quickly. You should first check whether the offer is fair and equitable based on the extent of your injuries and the damages the at-fault party has caused you. In most cases, insurance companies will not side on you. They'll do everything they can to deny or reduce the amount of your claim. Hence, you should be careful in dealing with them. When they offer a certain amount, don't accept it immediately.
4. Stay Away From Social Media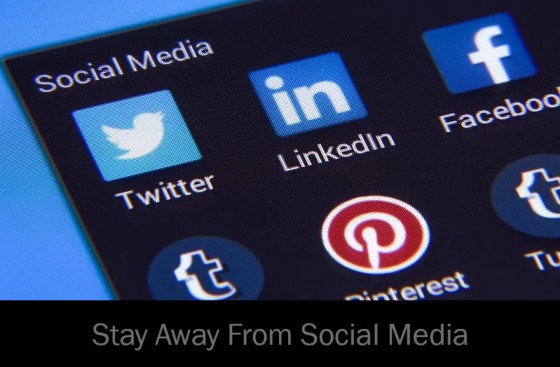 The technology nowadays has made people's lives an open book for everyone to see. For this reason, it's best to refrain from using your social media accounts until your personal injury case is finally settled. Like in other legal proceedings, anything you publish on your social media channels can be used against you. For example, if you post a photo of yourself enjoying a ballgame at the beach, the other party might use this as evidence that you're not as injured as you claim to be.
Thus, if you want to get the most out of your injury settlement case, do your best to stay off from social media until a final judgment is rendered in your favor.
Final Thoughts
Indeed, there are many different aspects to consider when looking to get the most out of your personal injury settlement. Ensure that you do everything you can to make sure that you receive as much money as possible, such as hiring a dedicated personal injury lawyer to represent you in all legal proceedings. Remember, you don't want to get too far in debt with your personal injury settlement.
So, keep these tips in mind to make sure you can make full benefit of your personal injury settlement case. After all, this is a large amount of money that will be coming out of your life, and you don't want to get into debt with it.