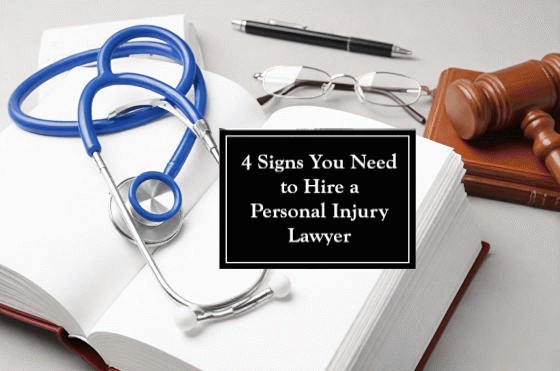 Did you know that millions of people visit the doctor's clinic due to injuries? Yes, according to the Centers for Disease Control and Prevention or CDC, there are about 72.6 million Americans who visit physician's offices due to different types of injuries, including medical treatments' adverse effects. Also, 38,659 people die every year due to motor vehicle traffic accidents.
Given the statistical data above, injuries can be due to different causes, such as recklessness and negligence. In cases like these, it's important to hire a personal injury lawyer to ensure you know your rights and get the best legal option for you.
In this post, you'll learn the signs you need to hire a personal injury lawyer, so you can get the free legal advice you can use when you or your loved ones are facing a personal injury case.
1. Permanent Injuries Requiring Long-term Care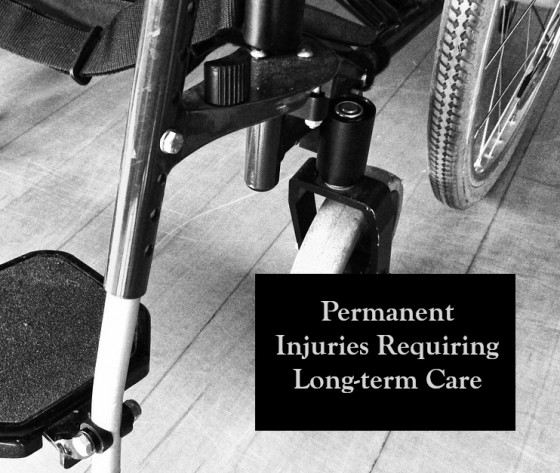 Hire a Los Angeles injury lawyer, or a trusted lawyer in your area, if you have been diagnosed to suffer lifetime or permanent injuries. Brain damage, spinal cord injury, blindness due to accident, or amputation of injured extremity all require long-term hospitalization and rehabilitative care.
Permanent injuries can be debilitating, and it's more difficult to recover if the insurance company or the at-fault driver is not willing to give you or your loved one just compensation. A lawsuit can be filed against the at-fault party with the help of a personal injury lawyer. Also, you'll be assisted in providing substantial evidence to prove your claim, including the following:
Laboratory examination results and scan studies showing the severity of an injury or permanent disability

Third-party medical verification of final diagnoses of permanent injuries, such as partial or total paralysis due to spinal cord injury or irreversible brain damage.

Police reports, witness testimonials, and photos of the accident scene
2. Unsafe Working Conditions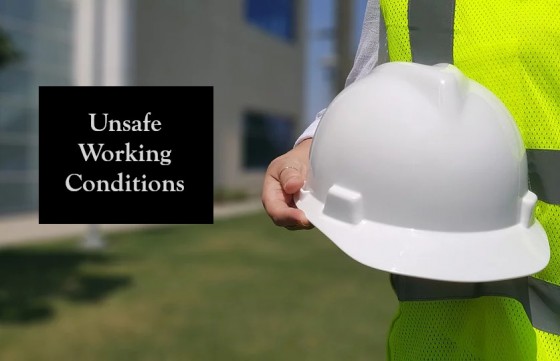 Of course, you have to talk to your supervisor if you think that your workplace is no longer safe, most especially if your job involves undue exposure to harsh chemicals, confined spaces, or hazardous tasks, involving electricity, climbing high poles, or cleaning sewage or factory wastes and byproducts.
Employers, under the employment law, need to develop safety guidelines and provide safety gear for a safe work environment. However, if your employer seems negligent and exposes you and your workmates to harmful elements, it may lead to unsafe working conditions.
Here are the benefits of hiring a personal injury lawyer:
A personal injury lawyer will ensure that you will be paid for lost hours brought about by the incident.

You'll be given expert advice on how to fight for your rights, most especially if your employer is considering terminating you because of filing a personal injury claim or a lawsuit.

A lawyer can demand your employer prompt provision or safety gear and installation of safety equipment for a safer work environment.
3. Costly Hospitalization and Other Expenses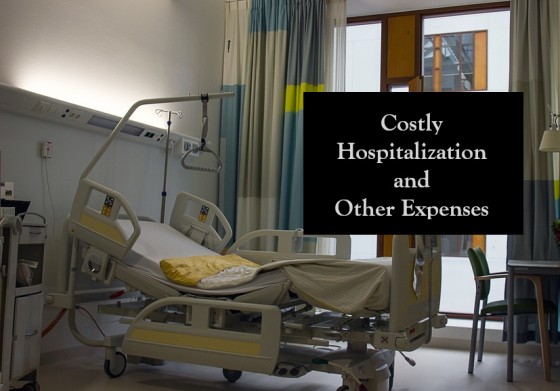 Expenses pile up and can be expensive to shoulder. If you're not getting a good settlement offer or nobody is planning to give you just compensation, then you definitely need to hire a personal injury lawyer. Most lawyers who handle personal injury cases are paid on a contingency basis, so you don't have to pay a professional fee upfront.
4. Trouble With the Insurance Company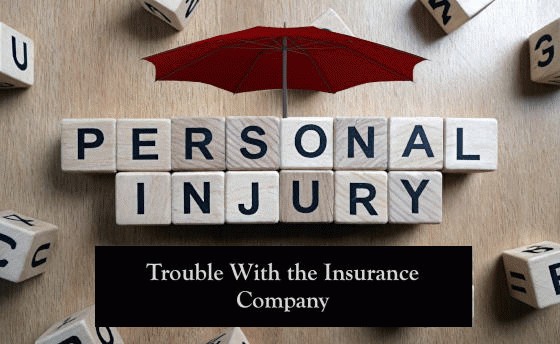 Unlike what insurance agents usually promise, it's not easy to get the just compensation you deserve without showing strong proof. If the insurance company seems to cause you big trouble, it's better to hire a legal counsel who knows how personal injury cases work.
Don't go in the legal battle without your mightiest warrior. Insurance companies have experienced lawyers who are expert in catching their prey, rendering reduced compensation or denied claims. So how do a personal injury lawyer deal with troublesome insurance companies?
Aggressive Negotiation: A good lawyer won't waste any time and opportunities to negotiate the maximum amount of compensation you should obtain. Experienced personal injury lawyers know the ins and outs and legal processes involving different cases, such as car injury, workplace accident, or medical negligence.

Ready to Fight Until the End: Expert personal injury lawyers are ready to move to the next level, and bring your case to court as necessary.
Conclusion
Hiring a personal injury lawyer from the time you start to notice something is not right is important. If the insurance company, your employer, or the person at-fault manages your claim start demanding or incriminating you, call a personal injury lawyer to seek legal advice. It's better to hire a legal expert than compromise the case by representing yourself.