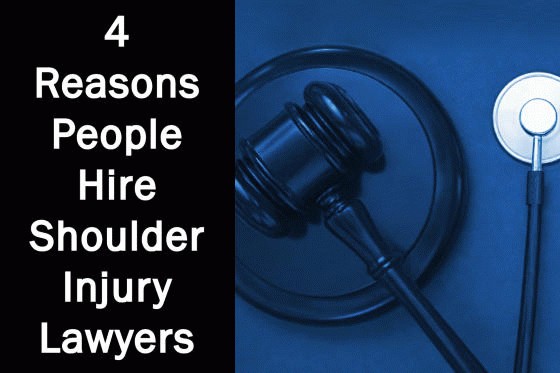 Realistically speaking, people can be victims of personal injuries each day. But many of them are still unaware of the fact that they can be entitled to compensation as a result of the damages caused by accidents.
While this may not be a problem for those who have sustained minor injuries, there are other people who end up experiencing life-changing consequences due to being injured. These can include shoulder injuries caused by accidents, playing sports, or even the administration of vaccines. So, when this happens, it may be best to hire a shoulder injury lawyer to help navigate the process of recovering compensation.
Keep reading this article to learn about the four reasons people hire shoulder injury lawyers.
1. Insurance Claims Process Can Be Complex and Confusing
When people suffer from shoulder injuries and the like, they may have the option to file insurance claims to get compensation. However, the process may not be as easy as it seems. Since most insurance companies are considered a million-dollar business, they'll try to settle the claim for less than it's worth.
That being said, it's best for injured individuals to hire a lawyer to guarantee access to insurance coverage. With them on their side, people who have been injured can rest knowing that a legal professional can advocate for their rights by getting compensated for the damages suffered as a result of the shoulder injury.
2. Filing a Claim Can Be Complicated and Entails Compliance With Some Strict Rules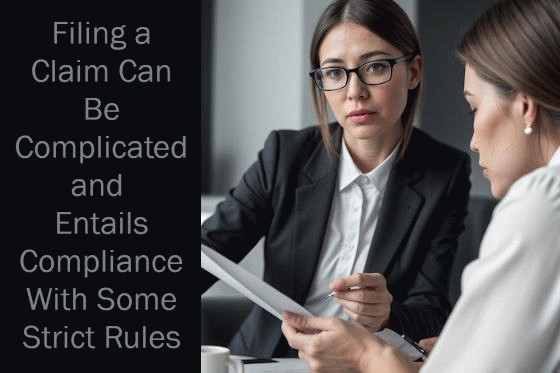 Typically, initiating a claim for the recovery of compensation can be a complicated process. It may involve some strict rules and procedures that need to be followed to ensure a smooth filing process. There's paperwork to prepare and file within the required schedules, procedures required for the treatment of shoulder injuries, and other legalities needed for the entire process to push through. However, dealing with all these things on top of physical recovery can be an overwhelming undertaking. This is where hiring a certified shoulder injury lawyer comes to the rescue.
For example, if you're one of those individuals who have been diagnosed with shoulder-related related to vaccination administration (SIRVA), you can talk to your lawyer to better understand how you get SIRVA and discuss how you can file a claim under the Vaccination Injury Compensation Program. The funds under this program are intended to pay people who have been injured from vaccinations. Thus, the lawyer you're going to hire can help you navigate this process smoothly
3. Damages Due to Shoulder Injuries May Be More Extensive Than the Victim Thinks
When it comes to personal injury cases, many people don't actually realize that they can be compensated more than just their hospital and medical bills. Depending on the state laws in your area, injured victims can recover compensation for intangible damages, including pain and suffering, emotional distress, and many more.
Thus, to help them know what these damages are worth, working with a shoulder injury lawyer can be a good idea. They'll assess the circumstances of the case, determine the true value of your claim, and explain what the possible legal options are.
4. The Injured Victim's Recovery Is the Priority of the Lawyers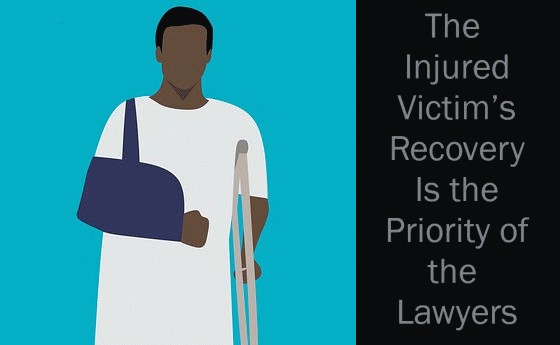 People whose shoulders are injured are likely to be dealing with doctor's appointments and treatments so they can get their previous self back. But due to the expensive costs of these things, they're also likely to be too busy to take care of the legal aspect of the situation. Moreover, filing a claim can be time-consuming and complicated.
Because of this, people find hiring shoulder injury lawyers as a good option. They'll work tirelessly to make sure the injured victims obtain the compensation they deserve, and the recovery process will go smoothly. While they're recovering, the lawyers will do the paperwork, advocate, and represent on their behalf. Instead of worrying about the approval of the claim, they'll protect the victims from stress by handling the legal side of things. They're skilled so they can deal with the process efficiently with the victims' recovery as their priority.
The Bottom Line
Sustaining shoulder injuries as a result of an accident or a vaccination can be a traumatic experience. Depending on the extent of the injuries, they can have a significant impact on the persons injured and their families. From the medical and hospital bills to the lost wages and earning capacity and pain and suffering, these life-altering consequences may negatively affect their life forever.
Therefore, by keeping the information mentioned above in mind, the injured victims can guarantee that the legal side of their situation will be best handled by an experienced shoulder injury lawyer.