The UK has garnered a reputation in recent years for supposedly nurturing a compensation culture that is considered on par with that of the United States.
It is true that compensation claim statistics have been steadily rising over recent years, while TV and radio are increasingly featuring commercials advertising the services of legal firms that specialise in securing compensation, covering everything from flight delays to accidents at work.
However, compensation claims have become so prevalent that the Government recently ordered a review into them, which could be the beginning of a very different perspective on claiming compensation.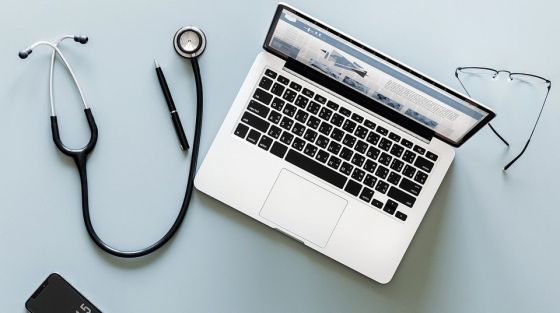 Here, the team from MedicalNegligenceAssist.co.uk offer their expertise on the changing landscape of medical negligence compensation claims.
Governmental Review
This year, Health Secretary Jeremy Hunt decided that the supposed 'claims culture' in the UK had become so prevalent that it needed examining and potentially reforming. Following the controversial issue of Dr Hadiza Bawa-Garba being struck off following the death by sepsis of a young child in her care, greater governmental attention is being given to drawing a line between what is considered legally as medical negligence and what is human error.
Among the concerns relating to compensation claims, are that of the ever-increasing budgetary pressures being felt by the NHS, and the shortage of qualified staff and proper resources having a direct impact on the quality of care given to patients. Hunt has expressed fears that constant funding cuts, staff shortages and excessive working hours are backing NHS staff into a corner, in which they are simply trying to make the best of a bad situation. This, of course, is causing professional help to be spread very thinly, giving more scope for preventable mistakes and negligence to occur.
Hunt also expressed concern that the prospect of increasing the devastating consequences for medical professionals accused of negligence - such as being struck off - to providing inadequate care will stop medical professionals from seeking pastoral care when they need it, or from critiquing their own performance honestly. He insisted to the House of Commons that it should be a priority for them to "ensure there is clarity about where the line is drawn between gross negligence manslaughter and ordinary human error in medical practice so that doctors and other health professionals know where they stand with respect to criminal liability or professional misconduct."
The Numbers
The population seems to believe that 'claims culture' is on the rise, and meanwhile, independent statistics have verified this. According to research, the period from 2008 to 2013 saw an increase of 80% of compensation claims, with the 2012-2013 period alone seeing a 20% rise in claims of medical negligence. Such figures show that compensation claims of all kinds are indeed on the rise.
The latest statistics collected by
NHS Litigation Authority (NHSLA)
found that between 2015 to 2016, the highest cumulative amount ever had been awarded to successful compensation claimants, seeing the NHS lose a huge £1.4 billion in compensation alone. The year prior had seen another £1 billion go down the drain in the form of compensation claims, lending support to the idea that the amounts being awarded have indeed been rising.
The 2016-17 financial year saw Northern Ireland's health trusts shelling out £94 million to claimants over medical negligence cases, consisting of £70 million in damages, and the remaining £24 million being associated legal costs. Experts have expressed concern that the NHS could actually end up bankrupted by claims for medical negligence compensation alone, with the latest such bill adding up to £65 billion.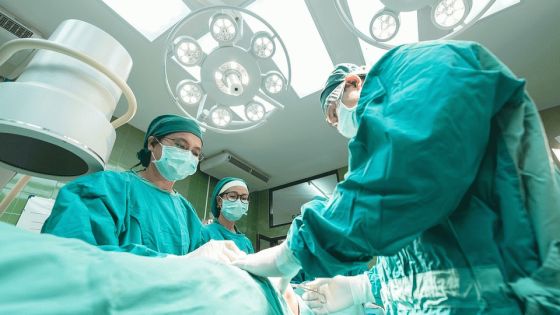 Impact on Claims
Industry experts and organisations are increasingly worried about the longevity of the medical services in the UK, and how much longer it can last under so many pressures. It has been agreed that the NHS's ability to provide quality medical care is being severely damaged by the ever-increasing flow of compensation claims draining funds. The applicable authorities are not looking to completely do away with compensation awards, but simply to apply controls to it; the
British Medical Association
, the
NHS Confederation
and the
Academy of Medical Royal Colleges
are rallying for the Lord Chancellor and Justice Secretary to reform policies before it is too late.
These parties have joined in an effort to save the NHS, and their written appeal to the Government explains, "The rising cost of clinical negligence is unsustainable and means that vast amounts of resources, which could be used more effectively, have to be diverted elsewhere. We fully accept that there must be reasonable compensation for patients harmed through clinical negligence, but this needs to be balanced against society's ability to pay. This money could be spent on frontline care. Given the wider pressures on the healthcare system, the rising cost of clinical negligence is already having an impact on what the NHS can provide."
If approved, a reform could see restrictions placed on the amounts awarded by those who make a hospital
medical negligence compensation claim
.
Another topical overhaul is that of the legislation surrounding whiplash claims, prompted by the impact mass claims have had on insurance premiums.
Amounts awarded to whiplash claimants have now been capped, and industry experts are hoping a similar approach can be taken in a last ditch effort to save the NHS before it sustains irreparable damage.
What Now?
This issue has caused a union of forces - legal, medical, governmental and public - and the matter is coming to a head. With a huge amount of prospective change approaching, this is a crucial and volatile time for the NHS and its surrounding powers, and as of now, there is little set in stone.
Legal experts should be prepared for significant changes being implemented to the compensation sector in the near future, and give thought to what impact this might have on their services and the way they work.
As of now, the ball is in the Government's court, and their space should be watched closely for their next move.