Tort Law Subcategories
Subcategories for Tort Law are listed below to provide more narrow searching within the Tort Law category.
Articles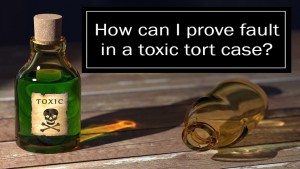 How can I prove fault in a toxic tort case?
Tort law, in general, reimburses members of society who have suffered losses due to the dangerous or intentional behavior of others. It identifies civil wrongs and outlines consequences for those who intentionally interfere with another person...
Intentional Torts: Is Intent Necessary?
In law school we learned intentional torts require intent. But is this true? Sometimes "no," said the New Mexico Court of Appeals when asked to decide the following: Can a person be liable for assault and battery even though he only provided aid...
Libellous Accusation Repair
Anybody with a grudge against a person or a business can type out an attack that will find its way to the top of a search in no time. And which can, of course, damage a business. Or a reputation.