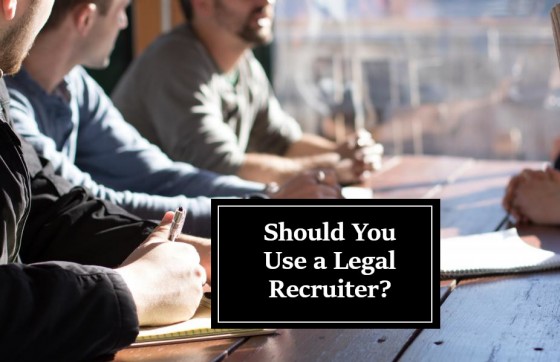 Hiring a new lawyer for your firm can be a tricky business. Ideally, you want someone who went to a top law school, has lots of experience in your area of law and whose professional demeanor and confidence represent your company well. Realistically, you want an attorney who will work for a reasonable price and who has a good reputation with the Bar Association.
If you have had trouble selecting attorneys in the past, you may have considered hiring a legal recruiter. There are many benefits to using a professional recruiting service including thorough research, professional training in human resources, and overall cost-effectiveness.
Background Checks and Research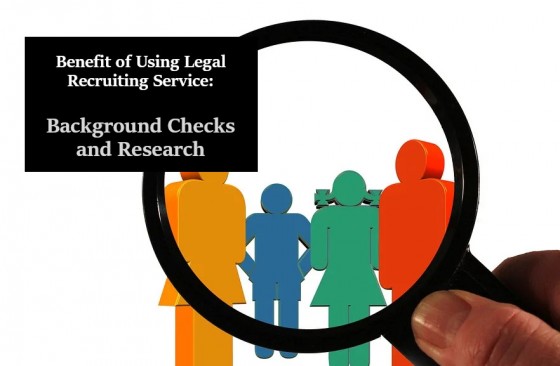 Whenever any company hires any employee, it wants to make sure that the applicant has a good work history and no criminal record. Many firms will hire a background check company or go online for a free background check. Background companies and private investigators are expensive. You never know where a background check company may get its information or how old it is. Free sites will almost always have old information.
Most legal recruiters will cover the cost of background checks and many will employ in house investigators. The company will have a vested interest in procuring current and high-quality information.
When they call prospect's former employers for references, they will know what questions to ask and how to phrase those inquiries to get the most honest and complete answers.
When a prospect interviews with a legal recruiter they are actually interviewing for several jobs. This is a good way to find out a prospect's plans for the future and what areas of law actually interest them the most. A job applicant is more likely to give a recruiter honest answers about their interests and experience, rather than curtailing the answers to the needs of a specific firm.
Training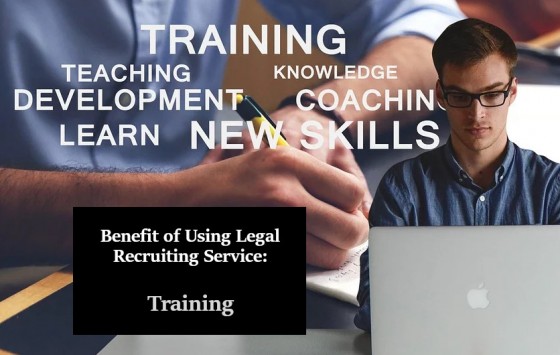 Many legal recruiters have JD degrees as well as experience with human resources. They will know the best places to look to find new talent. They will often have the kind of relationships with law schools that only the larger law firms have, so you will never have a problem finding law clerks or paralegals.
Cost-Effectiveness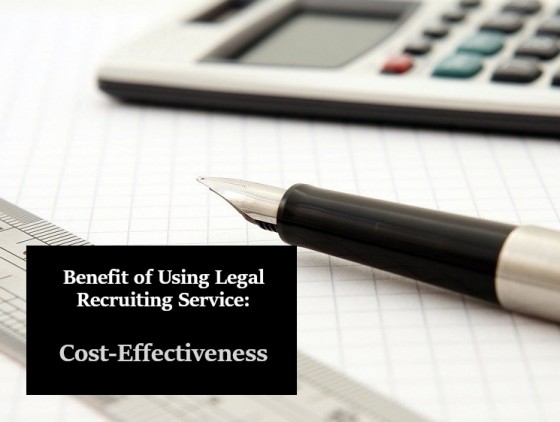 If the initial cost of hiring a recruiter is making you hesitant, remember that they normally work on a contingency basis. Be sure to make a contract with the recruiter specifying how long a person has to work for you before the recruiting company is paid. You can also specify the recruiter's level of culpability if an unqualified person is hired.
A recruiter will be experienced in salary negotiations and they can act as a mediator between you and a job candidate. A professional recruiting company understands how law firms are structured, and they will know what is important to a new attorney.
Putting ads for attorneys on websites and in the newspaper can be very expensive. Weeding out bad resumes can also be time-consuming. A recruiter can manage these tasks for you.
Hiring any new employee comes with a certain amount of risk. However, using a legal recruiter can greatly increase the odds of hiring an attorney with a great reputation and plenty of experience who comes at a reasonable price. For more information visit garcialegalsearch.com.