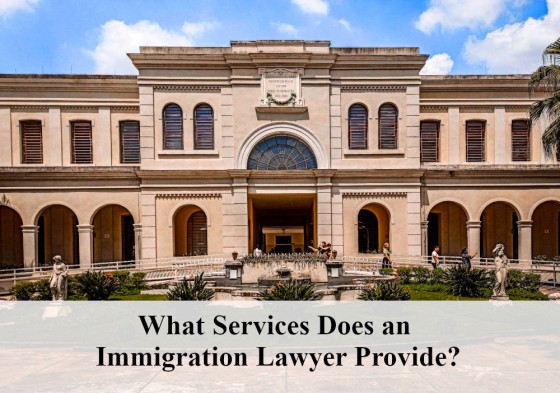 Dealing with U.S. immigration law can be challenging due to its complexity and rigidity. Even minor mistakes can result in harsh consequences while getting everything right can feel thankless. Hiring a qualified immigration lawyer is an essential first step in navigating these challenges.
Visa or green card applicants, asylum seekers, and ex-pats are some of the people who commonly need an immigration attorney. These are among the many arenas in immigration law where one small mistake can lead to processing delays ranging from days to years. Anyone seeking more, read here about professional tips on the services immigration lawyers provide.
Commonly Provided Services
Immigration attorneys offer services tailored to help individuals comply with immigration law and remain in their country of residence. Although some clients' needs may differ, most fall within the following range:
Spotting Potential Red Flags for Applicants
To avoid potential delays or setbacks in the immigration process, it is essential to identify any red flags early on. Experienced immigration lawyers can proactively search for these issues and develop strategies to address them before they become major problems.
By working with a quality immigration lawyer, clients can increase their chances of a successful application process.
Screening Your Supporting Documentation
Supporting documentation for any desired immigration process is the norm. After getting a general summary of the client's needs, the attorney will provide a list of documents required to complete the process. This helps clients be prepared and minimizes the chances of denials and delays.
Filling Out Immigration Forms
To ensure accuracy and efficiency throughout the application process, the attorney or a paralegal works with the client to fill out the necessary immigration forms. This step is crucial because even minor mistakes on an application can result in the need to repeat the entire process.
By completing the forms with the assistance of a legal professional, clients can have peace of mind knowing that their application is completed correctly the first time around, avoiding any unnecessary delays or complications.
Preparing Forms and Packages for Submission to the Relevant Agencies
To simplify the application process for their clients, the law firm takes on the responsibility of traveling to multiple agencies and submitting the necessary forms and packages on their behalf.
This step is crucial because it can be overwhelming for first-time applicants to navigate the labyrinth of different agencies, locations, office hours, fees, and other complications. By taking care of these details, the law firm can alleviate your stress.
Preparing You for Interviews and Court Hearings
Immigration lawyers play a vital role in helping their clients navigate these processes. They provide valuable guidance, such as what to expect, what questions will be asked, how to answer those questions, and how to handle any deviations from the expected process. Additionally, they assist their clients in presenting themselves in the best possible way.
Providing Feedback After Interviews and Court Hearings
After completing interviews and court hearings, clients receive an evaluation of their performance from their attorneys. This review of the client's execution and experience is crucial, not only to prepare for any necessary future steps but also to ease the anxieties often associated with these events. The attorney checks the details of the client's performance, providing valuable feedback to the client and helping them to feel more at ease.
Reviewing Decisions From Immigration Authorities
After the immigration authorities have decided on the applicant's case, the attorney reviews the outcome with the client. This step is crucial as it informs the client whether their application was successful, partially successful, or unsuccessful. Additionally, the attorney will advise the client on any necessary appeals or re-applications that may be required.