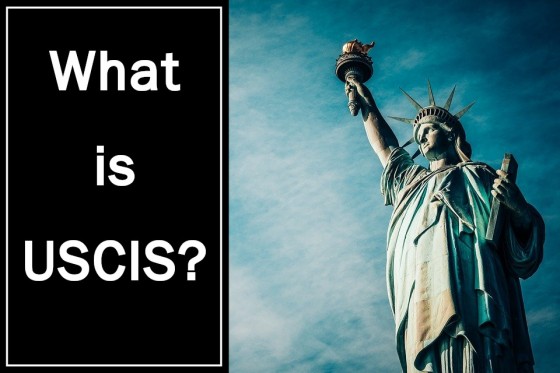 USCIS is the United States Citizenship and Immigration Services. It is a federal agency that is part of the Department of Homeland Security. The USCIS has the responsibility of administering the U.S.'s legal immigration and naturalization system. The job of the USCIS was previously performed by the Immigration and Naturalization Service. USCIS replaced the INS in 2003.
Origins of USCIS
The job of overseeing the immigration and naturalization process was performed for nearly 70 years by the Immigration and Naturalization Service. The INS was broken up by the Homeland Security Act of 2002 into 3 agencies, which split the INS's former responsibilities. Citizenship and Immigration Service handles the legal processes of immigration, while Immigration and Customs Enforcement (ICE) is responsible for counter-terrorism; the prevention of international crime such as gang activity, money laundering, human, weapons, and drug smuggling; and detention and deportation of illegal immigrants. Customs and Border Protection (CBP) is the largest agency under the purview of the Department of Homeland Security. CBP patrols the U.S. land borders and inspects cargo and passengers at ports of entry.
What does USCIS do?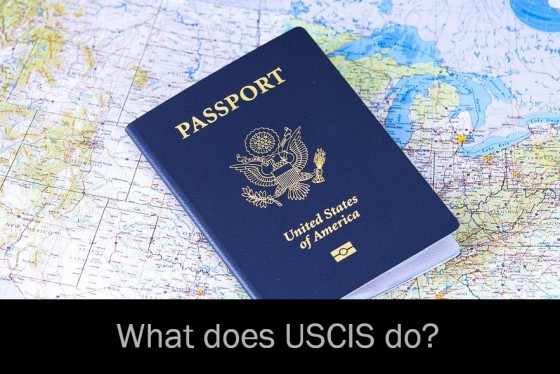 The USCIS oversees legal immigration to the U.S. The USCIS serves many of the bureaucratic functions that were previously performed by the INS. These include processing of applications for citizenship, asylum, refugee status, work visas, and green cards (permanent residency). It also manages all immigration benefits and verifies employment authorization documentation.
Citizenship and Naturalization
Naturalization applicants submit forms to CIS, which determines eligibility, processes the application, and schedules citizenship ceremonies. CIS also verifies U.S. citizenship for people who are eligible through their parents.
Family Member Immigration
CIS handles petitions for immigration of close relatives of citizens, permanent residents, and refugees.
Work Visas
CIS distributes work visas, including temporary visas, and student visas.
Employment Verification
This system allows employers to verify that an employee is eligible to work in the U.S.
Civic Integration
Civic integration involves education and training about the rights and responsibilities of citizenship. It also entails helping new immigrants to successfully assimilate into American culture.
Adoptions
CIS manages the process through which U.S. citizens adopt children from other countries. They determine the eligibility of the child to immigrate to the U.S., and the eligibility and suitability of the adoptive parents. Approximately 20,000 adoptions of this type are completed every year.
Other
CIS also runs humanitarian programs for people displaced by war, famine, and political and civil unrest, and those who are in danger of persecution in their home countries. It also provides genealogy services related to historical immigration and naturalization records.
USCIS Operations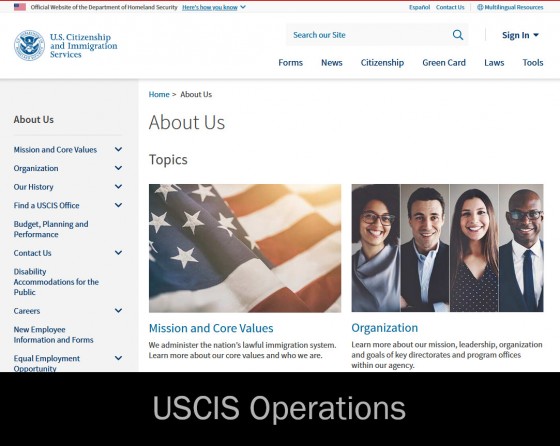 The official website of USCIS is USCIS.gov. The official site has many, but not all, forms available to be filed online. Forms are sorted according to whether they apply to immigration or naturalization, using the letters I and N, respectively. Filing fees can also be paid here. A system called INFOPASS is available to schedule appointments at USCIS field offices. It is no longer available for offices in the U.S., but you can still use it to schedule an appointment at an international office.
USCIS is, unusually, funded almost entirely through user fees. They get over 97% of their budget through fees, and the small remainder through congressional appropriations.
USCIS has approximately 19,000 federal employees and contractors and 223 offices around the world.
If you are in the process of applying for immigration or naturalization and are looking for an experienced and professional immigration lawyer in the Bellingham, WA/Vancouver, BC area, consider Cascadia Cross-Border Law: US Immigration Lawyers.