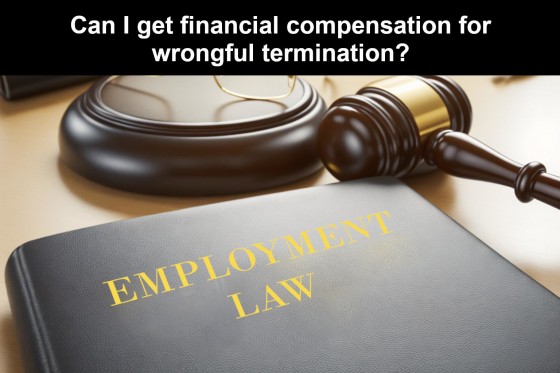 Any termination of employment usually ends in an inconvenient financial predicament for an employee—at least in the short run. Not all terminations of employment merit legal action on behalf of the discharged employee. However, there are instances where a terminated employee can bring action against the employer depending upon the legally pertinent circumstances surrounding the termination. Hence, certain cases of employee termination are actionable and the damaged employee can sue in Florida for financial compensation. A wrongfully terminated employee may be able to receive financial compensation for wrongful termination.
Elements Of a Wrongful Termination Claim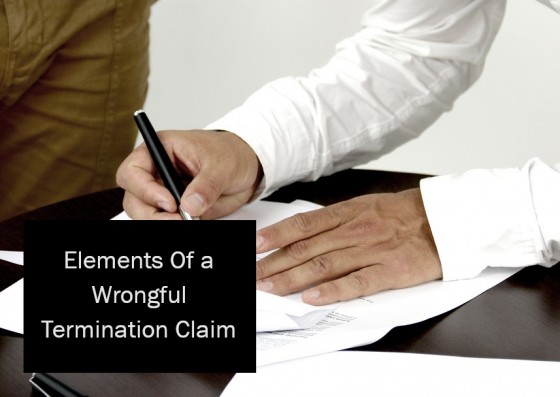 There are limited grounds to lodge a wrongful termination claim in Florida since it is an "at-will" state, meaning that the employer can fire the employee at any time for any reason and the employee can leave employment for any reason if there is no employment contract in place between the employer and the employee.
However, there are grounds to file a wrongful termination claim in Florida notwithstanding the limitations.
Some of the grounds upon which a terminated employee can make a wrongful termination claim are as follows:
Breach of Contract

Violation of Title VII Equal Employment Act

Making a Worker's Compensation Claim

Termination Based on Wages Owed or Overtime pay

Testifying against an employer when required by law

Taking a leave for bereavement, illness, or disability
Wrongful Termination Claims and Possible Damages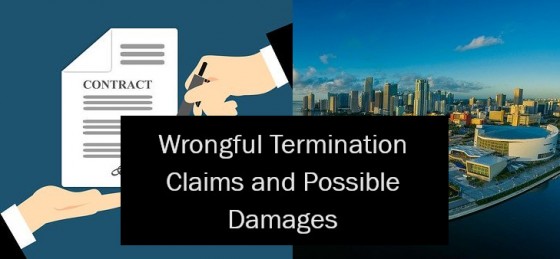 As enumerated above, there are different causes of action that can be brought in wrongful termination claims. A breach of contract claim is essentially a viable claim when an employer breaches a material term of the contract entered into with the employee. For example, if a hypothetical material term of contract states that the employee cannot be fired after a grandfathering in period, and the employer goes on to terminate the employee after such grandfathering in period, then the employer will have breached a material term of the contract and could be liable for damages enumerated in the contract or allowed by Florida statute. If the employment contract provides for financial compensation for a breach by the employer, then the employee may be entitled to the compensation enumerated in the contract. Florida Statutes also provide financial remedies for wrongful termination. For example, Florida statutes provide for compensation for lost wages, benefits, and other remuneration, for a retaliatory termination by an employer.
Wrongful Termination Cases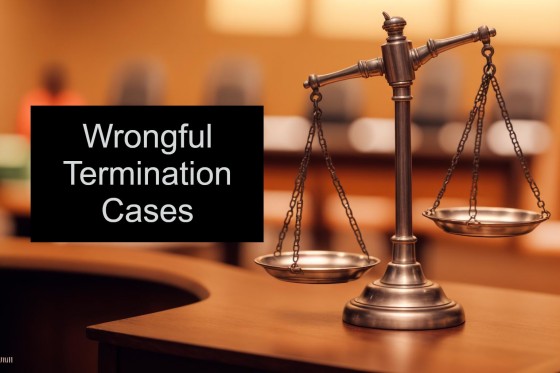 In DeMarco v. Publix Supermarkets, the Supreme Court of Florida held that there was no recovery for an employee who sued Publix after Publix terminated DeMarco for suing them when DeMarco's daughter was injured in Publix's parking lot. DeMarco did not have any employment contract with Publix. This case goes to show that even though an "at-will" employee may sue for retaliatory conduct of an employer, such as testifying against the employer when required to do so by law, not all forms of retaliation by the employer results in financial compensation to the employee. Having a wrongful termination law attorney at your service can greatly help you to determine your rights.