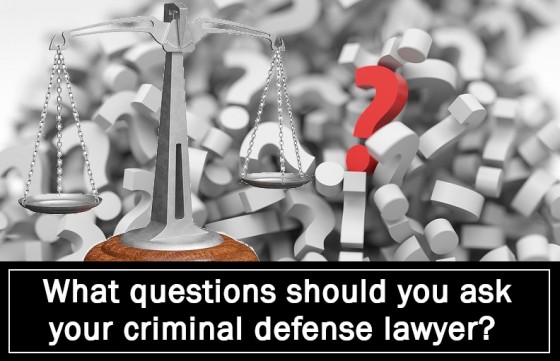 If you or a loved one is facing criminal charges it is vitally important that you get in touch with a criminal defense attorney as soon as possible. If the costs associated with getting legal representation scare you off, think about the price anyone ends up paying when going to prison. The expertise provided by having a criminal defense lawyer from the beginning will not only help you navigate this complicated process but will save you from other additional expenses further down the line.
Your first objective after being released from police custody has to be to speak to a criminal defense lawyer, particularly when you have been informed that there are serious allegations that have been leveled against you.
What questions should you ask a criminal defense attorney?
It is difficult to find the right criminal defense attorney. Much more so when you are overwhelmed by what is happening to you, or when your freedom or your own life might be on the line. That is why it is so important for you to make sure you will be working with the right lawyer that will be representing you every step of the way. Here are some ideas to get started:
What is your area of expertise?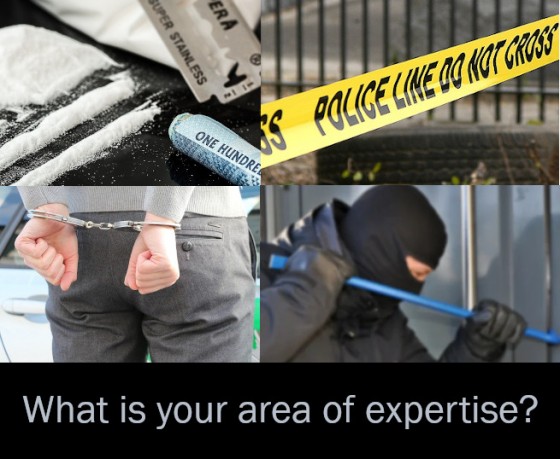 This question speaks to the fact that not all attorneys specialize in the same types of criminal cases. If you are being charged for a violent crime, a drug-related crime, or a theft offense, you want someone that knows that area of the law.
How long have you been handling cases like mine?
It is crucial to hire someone who has the experience, who has litigated in the courthouse where your case will be heard, and who knows what to expect and how to best represent your case. You don't want to be someone's guinea pig, literally, not on your life.
Do you usually do court appearances or do you tend to plea bargain?
If their answer is that they prefer to settle cases through plea bargains and they don't have too much court experience, you may want to think twice about working with this firm. The risk here is that if your case is even just slightly more complicated and going to court is a given, you want to have a lawyer that feels comfortable litigating there.
Will you be the one handling my case?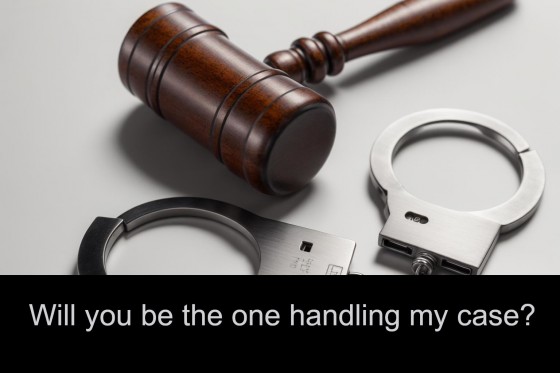 It is very important to know who or how many people will be working on your case. The more hands that are in this pot, you are bound to discover that some of them know more than others and that some important tidbit might be left out simply because no one knew about it.
It is important for you to feel comfortable and build rapport with whoever will truly be handling your case.
What are your fees?
Don't think for a minute that this is a situation where you should not talk dollars and cents. On the contrary, it is precisely now that you need to understand what and how much you are going to have to pay.
Ask directly how much they will charge you, whether it will be a flat fee, a fee per hour, or anything else. Also, have them clarify precisely what other fees might end up being your responsibility. These could be motions, briefs, filings, and other miscellaneous costs.
Criminal defense attorney T.J, Kirsch firmly believes that you need a lawyer that is fully committed to pulling you through this unpleasant experience and giving you the time and attention you need.