Facing criminal charges is something you shouldn't take lightly. The possibility of dealing with prison time and payment of substantial penalties makes it an excellent decision to work with the best criminal lawyer available. Ideally, a lawyer must conduct research, prepare the paperwork, and defend the case on behalf of their clients.
Here's how a criminal lawyer can help you when you're in trouble:
1. Negotiate A Plea Bargain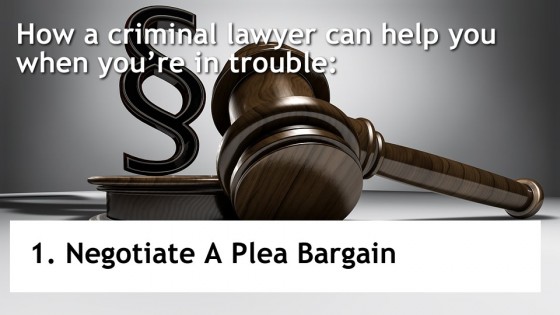 A plea bargain can lower your potential sentence or take away some of the charges filed against you. If you're in trouble, your criminal lawyer can work with the prosecutor to negotiate your plea bargain. And when it comes to negotiating charges, a lawyer can give you advice about the pros and cons of your legal options.
If you're charged with a criminal offense in Australia or other places, get yourself represented by professionals, like
Marsh Blom Lawyers Parramatta
. They'll be there to protect your rights and interests before charges are filed against you or after conviction.
2. Collect Information and Other Pieces of Evidence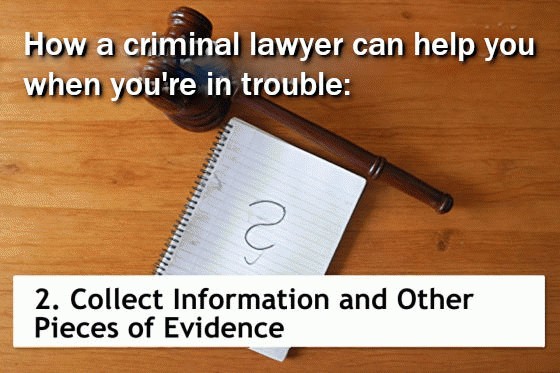 In addition to educating yourself about criminal laws and regulations applicable to your state, it's also essential to gather statements and evidence that can help your situation. You can successfully do this with the help of a lawyer.
For example, some witnesses may not be comfortable giving some statements to someone who's accused of a crime. But, they may feel at ease talking to a lawyer.
On the other hand, your lawyer can work with investigators who can examine the witnesses of the prosecution. Plus, they can also look for evidence that can diminish their credibility, thereby helping you get away from trouble.
3. Help You Understand The Rules and Regulations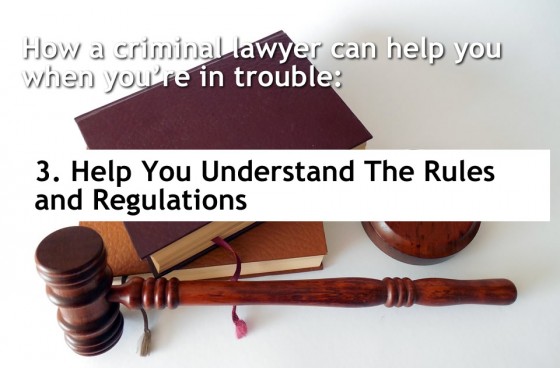 Dealing with the law is an intricate matter. The rules on criminal prosecutions are based on the laws and regulations and prior court decisions. However, there's a high chance that you'll never understand these details on your own. For example, if you're going to represent yourself, you may not know if the
arrest or search done by the police
is lawful or not without being aware of the intricacies surrounding your state's laws. If not, then retaining a criminal lawyer can be a great idea.
4. Tell You What To Expect During The Criminal Trial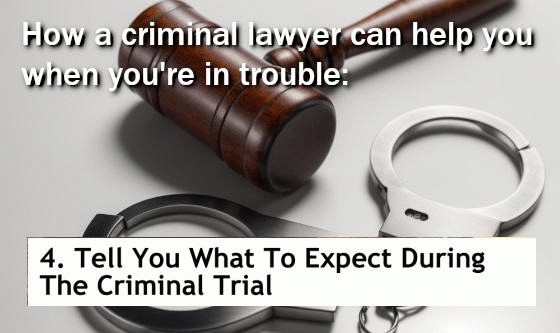 When you're in trouble, an experienced criminal lawyer can provide you with objective insight about the process. They'll tell you what to expect during the criminal trial, including their assessments as the case pushes through its stages and the possible things that are likely to happen next.
5. Prepare A Defense Strategy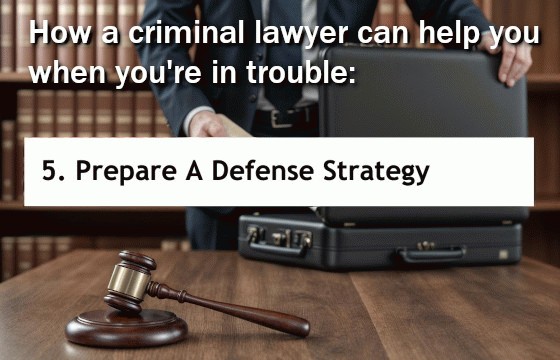 Dealing with criminal charges isn't an easy experience. It requires legal expertise and skills to protect yourself from the substantial penalties you're going to face upon conviction.
But, before that happens, your criminal lawyer will carefully evaluate your charges, witnesses, police reports, and other pieces of evidence. From there, they'll come up with a good defense strategy for your situation – whether to get your case dismissed, reduced your charges, or defend yourself in the trial.
6. Explain the Consequences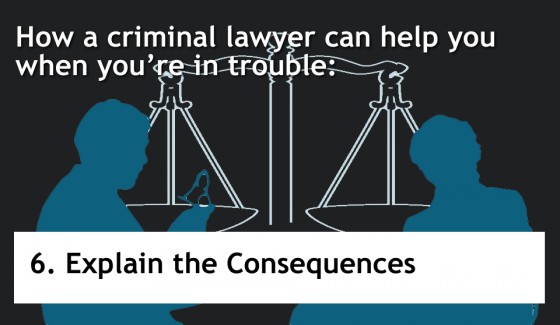 Getting convicted for a crime means you have to face all the necessary consequences. Unfortunately, you'll not understand the impact of these consequences without the help of a professional criminal lawyer. As they're well-versed with the legal system, they can be able to explain to you the difficulty of getting back to a normal life.
7. Assist You With the Emotional Side of Your Situation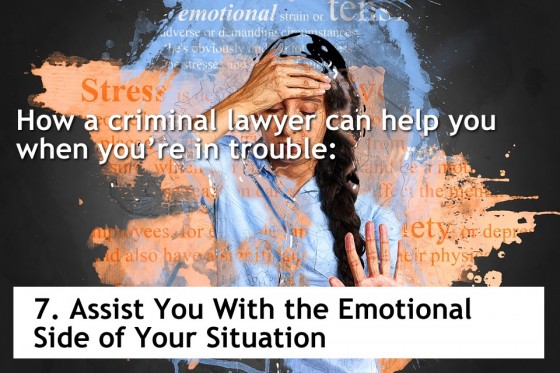 Aside from the legal aspects of your case, your lawyer will not hesitate to help you with the emotional aspects of the trial. Meaning, they'll assist you on how to cope with the depression and embarrassment you may experience from the criminal prosecution.
8. Figure Out A Good Sentencing Program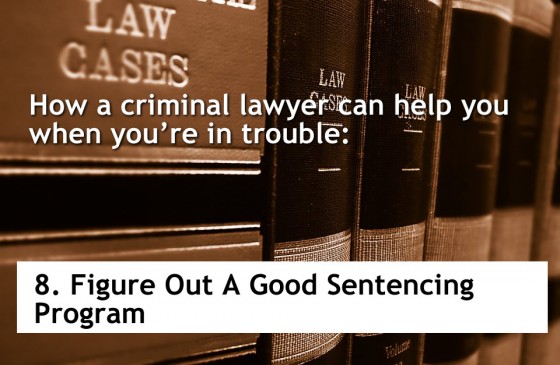 Dealing with prison time is extremely stressful. Thus, you need a criminal lawyer on your behalf to help you have a good sentencing program. Even if you're found guilty, they'll be able to get your sentence period structured in a way that's beneficial for you. For example, if you're having a prison sentence of 10 months for a drug-related offense, your lawyer may recommend that you do your sentence in prison for six months and complete it in a drug rehabilitation center for four months.
Conclusion
Indeed, being embroiled in lawsuits due to allegations of criminal misconduct requires you to
find a reputable lawyer
. They'll work closely with you to create a strategy that'll prove your innocence in the commission of the crime. If you have criminal charges to face, keep these things in mind, so you'll know how important it is to have a criminal lawyer on your side.