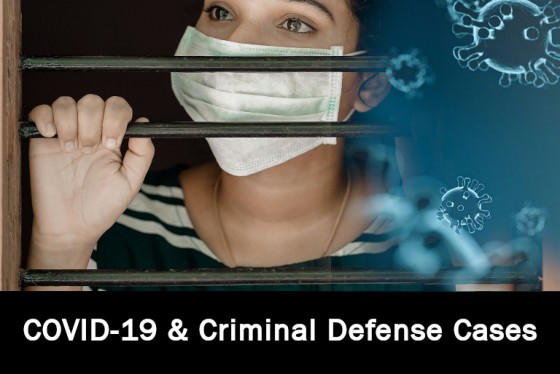 During public health crises, it's imperative for local, state, and federal systems to coordinate to ensure that systems operate to keep people safe while protecting citizen's rights guaranteed by the constitution. The court systems are no different and the COVID-19 pandemic has created unique barriers that everyone, across the country and the world, have had to adjust to.
Hurricanes, terrorist attacks, and natural disasters have affected courts regionally, and in rare instances nationally, but the court systems were able to rebound in a matter of weeks but the COVID-19 pandemic has lasted much longer and affected all 50 states in unprecedented ways. There have been 6.3 million reported COVID-19 cases in the U.S. and over 189,000 deaths.
Court Systems Emergency Response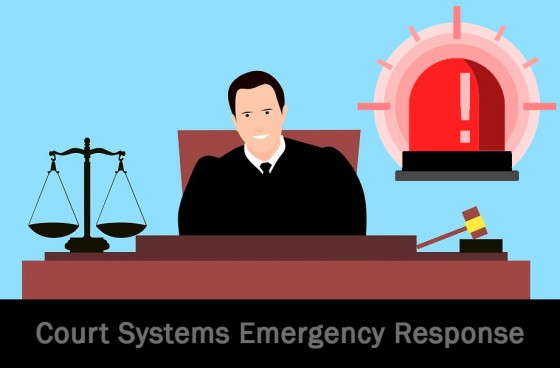 Law enforcement officers across the country have issued more warnings to first-time offenders as a result of the pandemic and repeat violations have led to less harsh penalties like fines. Some court systems have halted entirely, and others have finished on-going cases but have yet to start new ones.
Some states like the State of Florida have opted to handle certain cases virtually, in-person, or postpone them all together. Florida has allowed each district to determine how to proceed based on the number of reported COVID-19 cases in their area. Florida also, like other nations throughout the world as well as states across the country, have been operating in phases based on the public health risks of the moment. Most counties and districts in the state of Florida are operating at Phase 1 and Phase 2 which limit in-person contact and have closed courts.
The chief-justice in most states has the power to issue an emergency ordinance that creates temporary rules about administering justice. The chief justice can issue guidelines on the following:
Suspending juries and jury trials

Extending time-limits

Limiting court hours of operation

Moving court proceedings locations

Using technologies to administer cases and proceeding

Updating jury management rules
A big concern is that individual's rights, outlined in the U.S. constitution, are at stake due to the severity of this pandemic and this pandemic has altered the way the local, state, and federal court systems operate.
Your Rights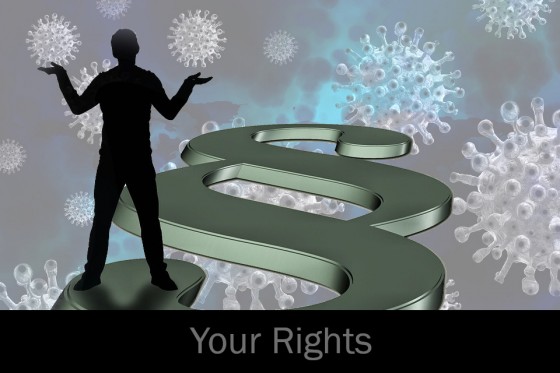 The U.S. Constitution states that anyone arrested for potentially committing a crime is innocent until proven guilty and has a right to a speedy trial. If you feel that your constitutional rights are being violated, then speak with a Florida Criminal Defense Legal Group about ways that you can protect your rights.
There are strict guidelines for each part of the procedure of arrest and trial and therefore it's essential that courts continue to work to find a balance between protecting the rights of its' citizens while administering justice and keeping criminal justice workers safe.
Overcrowding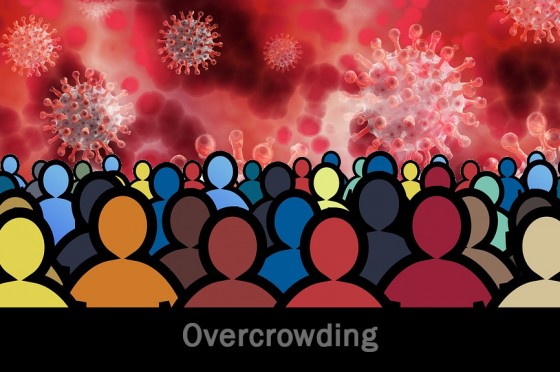 Many states already had issues with prisons being overcrowded and since social distancing is one of the best ways to prevent the spread of the coronavirus, court systems have been looking to reduce sentences for non-violent offenders. Also, courts have opted to do hearings virtually and some states have created special committees to determine which cases should be tried sooner rather than later.
Plea bargains have become a more attractive option in potential cases because defendants can reduce the chances of being imprisoned by accepting a plea deal that doesn't include incarceration. Prosecutors can reduce their total amount of cases backlogged due to the pandemic using plea deals also. It's important to speak with an adept professional criminal defense attorney before entering into any plea agreements because a guilty verdict can have a last impact on your life.