In Solano County, California, Defendant Sean ali Grant was convicted of pimping under Penal Code 266h(a), as well as assault with a deadly weapon ( 245(a)(1), corporal injury to a cohabitant ( 273.5(a)) and false imprisonment by violence ( 236). He was sentenced to five years in state prison.
The criminal complaint alleged that Grant "did unlawfully and knowing a person to be a prostitute, live and derive support and maintenance in whole or in part from the earnings and proceeds of said person's prostitution." The prostitute was his girlfriend and housemate, Burgundi Selvin.
Grant challenged the conviction as unconstitutional because the statute criminalizes a person's Fourteenth Amendment substantive right to association by prohibiting cohabitation with a known prostitute. The real challenge was to Penal Code 266 ("Pimping") because, Grant argued, it prohibited association regardless of whether the person knew the source of the funds or chose to perpetuate the prostitution.
The factual background framing the constitutional challenge seems to have doomed Grant. Grant met Selvin in 2007 and the two began an intimate dating relationship as boyfriend and girlfriend. At some point, Grant began taking pictures of Selvin and posting them on the Internet for Selvin's prostitution services. Neither Grant nor Selvin had jobs, but the two lived solely off Selvin's earnings.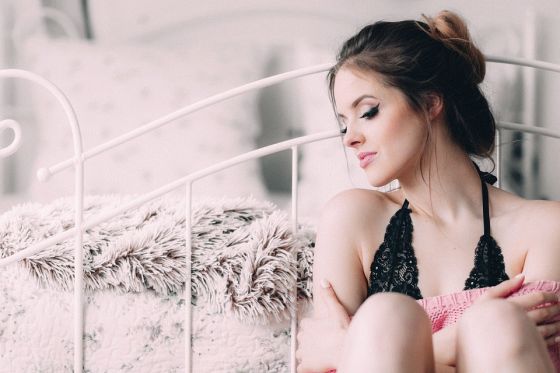 Grant set up a special telephone line for Selvin's customers and would stay in the apartment where Selvin would perform services. He would then take the money customers left on a counter in the apartment and divide it with Selvin. He used some of the money to buy a laptop computer, which he limited Selvin's access to over time.
The First Appellate District, Division Three, in People v. Grant (2011 DJDAR 6458), quickly distinguished the Fourteenth Amendment right to association from the right Grant seemed to define very broadly. The Court pointed out that the substantive rights guaranteed under the Constitution concerned "marriage, procreation, contraception, family relationships, child rearing and education," but not a right to exploit commercial prostitution practiced by others.
As such, the Court said Grant had no right to derive monetary gain from another's illegal conduct. Going further, the Court pointed out that in the absence of fundamental liberty interest at issue, a statute may prohibit certain conduct as long as the prohibition bears a rational relationship to some state legitimate state interest. Here, that state interest is curbing prostitution, which prior cases have determined to be a vocation that "ministers to and feeds upon human weaknesses, appetites and passions, . . . which affects public health and morals." People v. Hasil (1930) 341 Ill. 286, 289.
The Court even pointed out that Penal Code 266h(a) was rather limited in its scope as compared to other statutes designed to protect the public interest, some of which extend to destruction of a property interest of an accused, which 266h(a) does not do.
Consequently, the Court found that the "Pimping Statute" was an undeniably proper use of legislative power.
As almost an aside, seemingly just to put Grant's appeal completely to rest, the Court pointed out that the defenses to pimping were not present here to help Grant. Grant did not show lack of knowledge that Selvin was a prostitute, as he said, "she hos herself out." He did not show that the money they had came from another source, as neither he nor Selvin worked. And he failed to show Selvin's earnings were not being used to pay for his maintenance and support.