Our office has represented many people accused of shoplifting, theft crimes in parking lots and violent crimes in public places. Often a security camera film captures the events. Often the film provides our clients a defense or impeaches the claims written in a police report.
In the following case, such security camera films hurt the defendant.
Over a twenty-one month period in 2008 and 2009, Defendant Randy Alan Larkins allegedly broke into over a dozen gym lockers at Southern California Bally's, 24 Hour Fitness, and L.A. Fitness. When arrested, he was found in possession of twelve membership cards that were not issued to him for Bally's and 24 Hour Fitness, mail that was not his own, driver's licenses that were not his and dozens of credit cards that were not his own.
Larkins was charged with and subsequently convicted of five counts of second degree commercial burglary (California Penal Code 459), four counts of receiving stolen property (California Penal Code 496(a)) and one count of identity theft (California Penal Code 530.5(a)).
Larkins challenged the testimony of one witness whose testimony the prosecution offered under California Evidence Code 1101(b) to show identity, intent and knowledge. The witness was a 24 Hour Fitness loss prevention manager whose testimony identified Larkins at a Montclair 24 Hour Fitness. The witness testified that he had never seen Larkins in person, but had seen twenty to thirty security videos with defendant in them and that based on such videos, he could also place Larkins in the Montclair gym.
Larkins challenged the adequacy of the foundation for the loss prevention manager's testimony and thus his conviction in the trial court. Since he had never seen Larkins face to face or in person, Larkins argued that he really could not credibly identify Larkins on a video.
Larkins did not argue that his appearance had changed over time, as might be possible when almost two years had passed. Larkins also did not argue that the twenty or thirty security videos were filmed from afar or of such low quality that identification of Larkins was difficult.
Larkins only seemed to insist that California law should impose a requirement that every witness seeking to identify a witness must have seen the subject in person. The implication was that without a person-to-person view, the identification of him was speculative.
The Fourth Appellate District, in an opinion issued on Thursday, October 6, 2011 (People v. Randy Allan Larkins (2011 DJDAR 105024)), seemed annoyed at Larkins' appeal. Sarcastically stating that:
We do not doubt that a star-struck young lady who has seen pictures of Justin Bieber in magazines could easily identify him were she to see him on a video, on television or in person.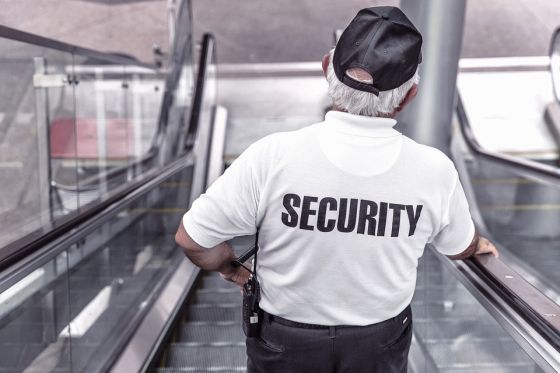 The court of appeal further noted that the loss prevention manager could observe Larkins' distinguishing characteristics, such as his posture, gait and body movements. In each video, Larkins was seen entering a certain club with a backpack over his shoulder, proceeding directly to the men's locker room, emerging two to three minutes later and leaving the club.
Putting a nail in the coffin, the court ended its opinion by commenting that its opinion was but a small fraction of the enormous evidence against Larkins. It stated that even if the trial court had abused its discretion in admitting the loss prevention manager's opinion, the appellate court would not reverse.