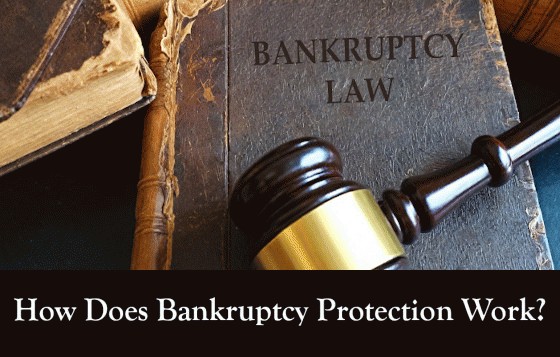 If you're having money problems and are considering bankruptcy, you should know what happens in a bankruptcy case. Those with too much debt may find relief through bankruptcy. Bankruptcy filing generally ends collection efforts such as lawsuits and wage garnishments. Credit card balances, medical expenses, personal loans, and other unsecured debts are all wiped out.
The legal process of bankruptcy like Chapter 7 Bankruptcy or Chapter 13 Bankruptcy allows individuals and companies to start anew. You can file for bankruptcy in any court in the United States to get a fresh financial start and discharge your debts. So, let's talk about what happens after bankruptcy. You'll find an overview of the process here, along with information about your alternatives and background reading to understand bankruptcy better.
What Is Bankruptcy?
When an individual, partnership, or corporation's debts have gotten too large to manage, bankruptcy is an option to have a judge and court trustee evaluate their assets and liabilities. The court must discharge the obligation to pay. A discharge releases debtors from their obligation to repay their debts. The court may toss the case if the defendant can afford the legal fees.
The purpose of bankruptcy legislation is to provide a fresh financial start for those who've experienced a devastating financial setback. Legislators may realize that a safety net of second chances is necessary for a capitalist economy, regardless of whether the collapse resulted from poor choices or terrible luck.
Types of Bankruptcy
There are six different bankruptcy chapters that can be accessed: Chapters 7, 9, 11, 12, 13, and 15. Below are the definitions of the different types:
Chapter 7: If you have assets that aren't exempt, the court-appointed trustee in Chapter 7 can sell them and give the money to your creditors.

Chapter 9: Municipalities such as cities, townships, school districts, and others experiencing financial difficulties may seek protection from their creditors through Chapter 9 of the United States Code. It establishes a strategy for paying off the municipality's debt to its creditors.

Chapter 11: For those unfamiliar with bankruptcy terminology, Chapter 11 is called reorganization bankruptcy and entails reorganizing a debtor's business, debts, and assets. Some businesses have used Chapter 11 to reorganize their debts while continuing operations.

Chapter 12: In Chapter 12, we address the unique needs of family farmers and family fishermen who are experiencing financial hardship. The debtor formulates a plan to repay lenders over the next three to five years.

Chapter 13: Those with regular income sources might reorganize their debts and repay some or all of their creditors through Chapter 13. It's commonly known as wage-bankruptcy earners due to this reason.

Chapter 15: Chapter 15 bankruptcy was added to the code in 2005 to facilitate collaboration between the US and international courts in cases where overseas bankruptcy filings impact US financial interests.
What Does Bankruptcy Protection Imply?
When a bankruptcy petition is filed, the automatic stay goes into effect, preventing further legal proceedings from being initiated or appealed against the debtor to collect a preexisting claim. The automatic stay halts any collection attempts on the bankruptcy estate's property.
After you file for bankruptcy, your creditors are halted from taking further legal action to recover any debts they may have against you from your bank accounts or your salary. While a bankruptcy proceeding is ongoing, a debtor's assets are shielded from creditors. Many fear losing everything if they declare bankruptcy, but this isn't true. Exemptions in the bankruptcy code make it more probable that you'll be able to maintain your necessities.
If you don't file for bankruptcy, your assets are vulnerable to creditor claims and judgments. A judge doesn't investigate your circumstances before making a ruling. If you can't afford to pay your debts, you can stop the entire procedure by telling the courts so. Filing for bankruptcy is your best option if you want to keep your property and protect it from creditors.
The Opportunity to Reorganize and Survive Under Bankruptcy Protection
Any individual seeking bankruptcy protection must do so in one of the many courts that specialize in handling such cases. What laws and requirements apply to you depends on where you submit your taxes.
When someone declares bankruptcy, their debts may be eliminated, which prevents the creditor from pursuing payment of the debt. Debt reorganization is another benefit of filing for bankruptcy protection, which generally involves decreasing the total debt owed and new payment terms.
The Verdict
In the event of financial insolvency, filing for bankruptcy is the morally acceptable course of action. Notifying creditors of financial distress is the moral thing to do. A petition and supporting schedules filed with the court are a just and fair way to give notice and reflect on one's financial situation. Since it's impossible to pay back the debt, the debtor must be discharged from further debts. The reason is that taking risks is intrinsic to capitalism—there's no advancement or growth in the economy without some degree of risk being taken.
Seeking the advice of legal counsel is strongly suggested before making any final decisions. Talk to a non-profit credit counselor to learn more about bankruptcy and your other debt-relief choices.