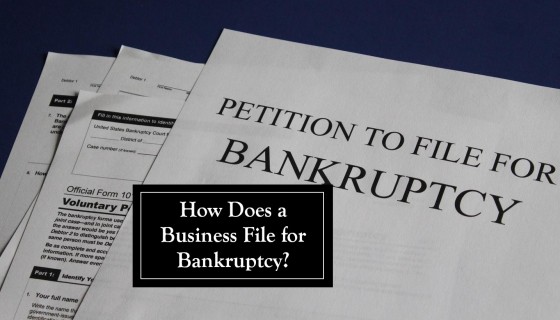 When a business reaches a point where its debts are significantly outweighing its earnings, the owners may need to make a decision about how they will handle these debts, and whether or not it makes sense for the business to carry on with further operation.
Depending on what they decide, there are a few different options that a business can utilize in order to file for bankruptcy that will either liquidate the company, restructure the debt payments, or reorganize the company in order to prioritize these debts in a way that does not hinder the company from operating as usual.
Deciding if bankruptcy is the right decision for your business can be complicated, and it is essential that you work with an experienced lawyer, such as Attorney Ken Schneider, when making the decision about whether or not to move forward with bankruptcy, and which type to file.
Once you have decided the type of bankruptcy that you will file for your business, there are specific steps that you will need to take in order to initiate the process and complete the required actions to satisfy your creditors and finalize your bankruptcy.
Deciding the Type of Bankruptcy to File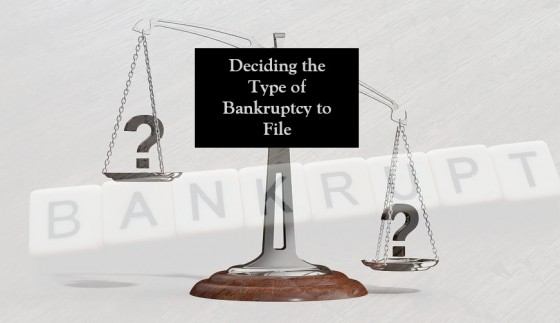 As a business, there are three different options that you will need to consider for the type of bankruptcy you will file. Each has it's own significant pros and cons, and the outcome of each type of filing is drastically different.
Chapter 7 Bankruptcy for a Business
Chapter 7 bankruptcy is arguably the most drastic option for a business, because it results in complete liquidation of the company, meaning that all operations will cease. This is the appropriate decision when those in charge of the company recognize that continuing operations is not realistic or viable, and instead will eliminate the company entirely while addressing all outstanding debts.
Chapter 11 Bankruptcy for a Business
In instances where a company is operating in a manner that indicates that the current performance issues can be resolved, then Chapter 11 may be a good decision. Under a Chapter 11 bankruptcy, the company will have a trustee appointed by the courts to control the business finances and oversee a plan to repay some or all creditors. A Chapter 11 bankruptcy is extremely complicated and requires the cooperation of a lot of different involved parties.
Chapter 11 bankruptcy is typically reserved for major corporations with significant operations, since the nature of the reorganization is so time- and capital-intensive. There is no guarantee that the plan will succeed, but this is a great option when a company and the stakeholders involved determine that a successful reorganization is a viable outcome.
Chapter 13 Bankruptcy for a Business
Chapter 13 is typically exercised by sole proprietorship businesses since the business is essentially the same as the individual. Chapter 13 bankruptcy for a small business is a type of reorganization plan that is used instead of opting for a complete liquidation, but when the business operations are nowhere near as complex as a corporation filing for Chapter 11. In order to have a plan approved for a Chapter 13 filing, the business owner will need to work with their creditors and furnish ample financial documentation to the courts in order to prove their capacity for repayment.