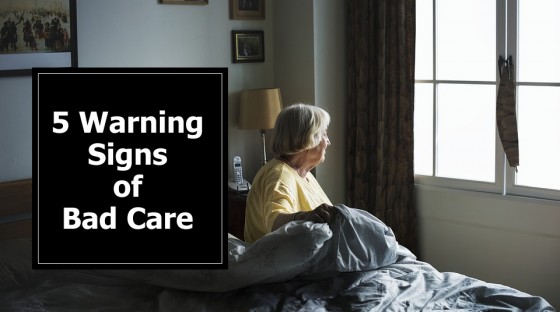 There are more than 1.5 million elderly people living in nursing homes and that number is on the rise. Though most nursing homes offer high-quality service, there are others that allow neglect and abuse to occur to their elderly residents. It can be confusing and frustrating to learn that your loved one is not being properly taken care of.
With the annual cost of a nursing home being over $85,000 per year, it can be even more frustrating. After all, if your mom, dad, or grandparent is not being afforded a safe place to live, then what are you paying for? No one expects their family members to be mistreated when under the authority of caregivers at a nursing home. However, it happens all too often.
If you suspect that the nursing home is providing bad care it is recommended that you get them in a safe place quickly (if possible) and then contact a nursing home abuse attorney to assert your family's rights for fair treatment and potentially recoup damages.
Noticeable Physical, Mental or Emotional Changes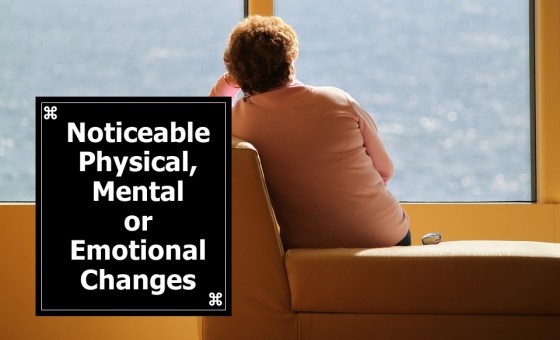 Injuries happen at times. However, when the injuries cannot be explained clearly and/or are happening frequently it may be a sign of physical abuse by staff. It could also be a sign that the nursing home is allowing unsafe conditions to exist.
Furthermore, if your loved one has exhibited a marked change in their emotional or mental state, it could also be caused by the conditions allowed to permeate within the nursing home.
In many cases, residents may be intimidated by staff to not say anything.
If you suspect abuse in any form, probe and look for signs.
Malnutrition or Dehydration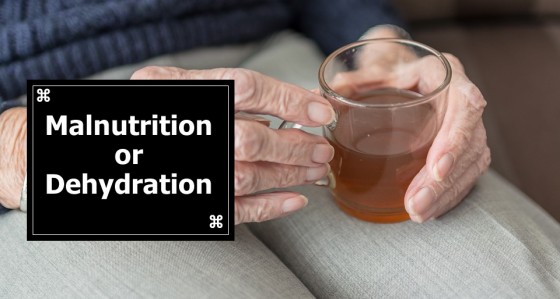 All nursing homes must adequately feed and hydrate their residents. If an elderly resident is not drinking or eating enough it can worsen current medical conditions or create new ones.
In some cases, food or drinking restrictions are handed down to residents as a punishment. This can happen when there is a lack of proper supervision, rules, and/or understaffing.
If you notice a drop in weight or signs of dehydration investigate and ask your loved one about the conditions of the home.
Poor Personal Hygiene and Unsanitary Conditions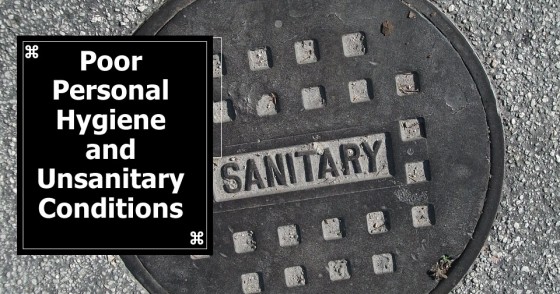 Many residents are not able to properly groom their bodies. They may rely on the nursing home staff to assist them with most aspects of personal hygiene.
If their hygiene has been neglected, it can possibly be due to the staff not providing them the service and help that they need.
Furthermore, all nursing homes must meet federal standards for sanitary conditions to reduce instances of infections.
Lack of clean conditions and good personal hygiene may be signs of abuse, lack of training, or understaffed nursing homes.
Increased Falls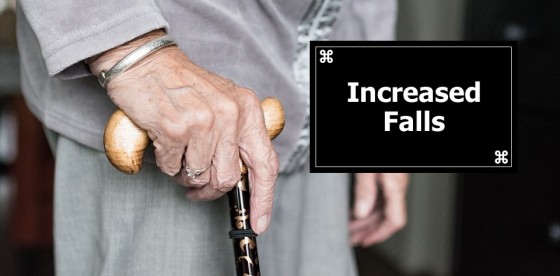 Due to a lack of balance, increased medications, weakened bones, etc., elderly residents are at a heightened risk for falling more than others.
Nursing homes are required to provide a comprehensive fall risk assessment for all patients when they arrive and annually thereafter.
An increased amount of unexplained falls may be due to a lack of proper assessments.
Toileting Problems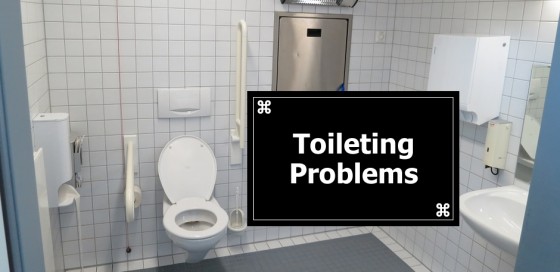 An increased number of "accidents" or instances of incontinence may be signs that your loved one is not getting adequate care in their nursing home.
It should be noted that an increased amount of urinary tract infections can be due to a nursing home not helping a resident to be mobile often. This can result in them holing their bodily functions for too long and cause both short and long term issues.