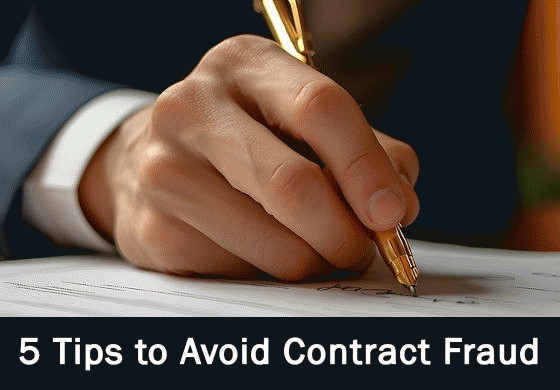 For most businesses, contracts play an essential role in carrying out their mission on a daily basis. For instance, if your business needs to conduct some critical projects that require the assistance of different vendors and supplies, then contracting them is crucial for the success of your projects.
However, during the contract formation, fraud, among other things, is the one of the biggest problems in this kind of undertaking. Primarily, contract fraud refers to a situation wherein a person makes a knowingly false statement that intends to deceive another individual or entity into signing a contract and enter into an agreement. It also occurs when through misrepresentation, a person tricks an individual or entity that doesn't believe they're forming a contract into signing one.
Since contract fraud is considered a crime and can be subject to a criminal trial, then there are also some laws that protect those who have been victimized by this fraudulent act. However, if you don't want to become a victim of this crime, below are the five tips for avoiding it from the get-go:
1. Check Certificates of Registration and Incorporation for Your Contract Placements
When entering into contracts with potential vendors or suppliers, it's important to ask for the certificates of registration and incorporation to avoid getting victimized by contract fraud. For example, prospects who claim to be working as self-employed can indicate some red flags. That's because claiming or pretending to be self-employed is one of the ways criminals excuse themselves from showing the necessary certificates that'll verify their legitimacy.
2. Research About Fraud Complaints
In most cases, contract fraud victims file a complaint against certain fraudsters. Hence, to make sure the one you're entering into a contract with is legitimate and trustworthy, check with the Better Business Bureau and other official websites to know if complaints have been filed against the candidates you're considering. By doing this, you'll be able to prevent yourself from being a victim of contract fraud.
On the other hand, if you're dealing with government contracts, you can also check some published sources of debarment and other government websites to get a list of ineligible vendors. Also, if you don't want to get entangled in a bigger crime involving the federal government, then it's best to read this article about federal contracting fraud. Doing so can help you know what to do and how it works.
3. Request for a Copy of the Company's Bank Details
Sometimes, if the fraudster is operating under the pretense of being an employee of a certain company, they may lure you into paying them using a separate bank account. To avoid this from happening, you can get a copy of the company's bank details to verify the legitimacy of the bank account. By doing this, you can make sure you're paying a real contracting company at the end of the agreement.
4. Ask for References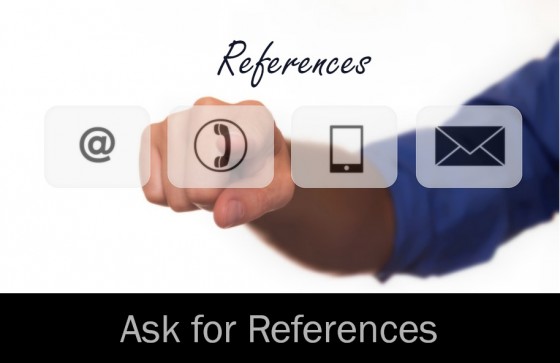 While fighting against contract fraud can be a complicated experience, you don't have to undergo this whole process if you get references for all potential contracting companies. By asking for references from reliable sources, you can ensure the veracity of your prospects.
Generally, a contracting company or an individual who refuses to provide references may not be someone who they say they are. In such a case, make sure all your prospects come with verifiable references to protect yourself against contract fraud.
5. Consider Some Other Ways to Prevent Contract Fraud
In addition to the above-mentioned tips, there are also some other ways to avoid getting victimized by contract fraud. These can include:
Keeping and auditing a valid master vendor list – This can be the best way to control your chances of becoming a victim of contract fraud. Make sure to maintain and audit the master list so you'll only award contracts to vendors who legitimately appear on the list.

Performing due diligence during the evaluation – When you evaluate your prospects, be sure your prospective contracting company is eligible to receive contract awards. Check all the information they provide and, at the same time, conduct a background check to ensure you're getting the right one.

Determining if the vendor meets the proper profile – Profiling is important when comparing vendors and awarding contracts. For example, if the contract costs a few million dollars and you award such contract to a vendor that provides only a residential address and no employees, then you should ask yourself whether they meet the appropriate profile for an entity that'll provide this level of service.
The Bottom Line
Typically, being a victim of contract fraud can be a traumatic experience. This is especially true if it implies significant losses and a damaged reputation to your own business. Thus, if you believe your company may have been the subject of contract fraud or is being sued for such a crime, consider hiring an attorney to help.
However, if you don't want to end up in this situation, keep the tips mentioned above and you'll be able to avoid contract fraud.