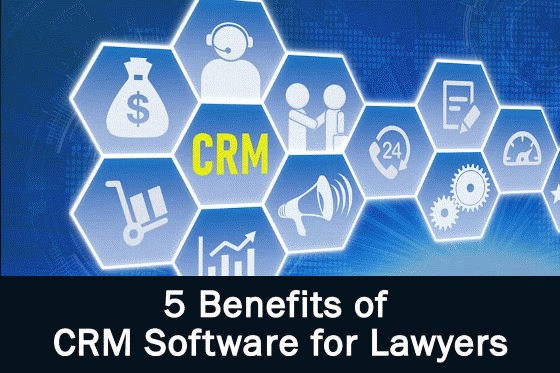 Lawyers deal with multiple clients in a day. To better serve a large number of individuals, law firms need to have a well-structured and organized system. It's only with an organized operation that lawyers can impress their customers, provide excellent customer service, and build positive relationships with them.
Though law firms can adopt many applications to help increase their efficiency, some tools don't provide the right solutions to the problems at hand. That's where CRM software for lawyers comes in. CRM software allows lawyers to collect individual customers' data, manage them, and provide customized solutions. This helps law firms enhance their clients' experience, improve engagement, and ensure that every person they accommodate fully benefits from their services.
So if you're a lawyer and you want to boost customer satisfaction and stay connected to clients, keep reading. You're going to learn some important benefits of utilizing CRM software in your law firm. But before that, you need to understand what it's all about.
What Is CRM Software for Lawyers?
CRM is an acronym for 'customer relationship management.' CRM software is a tool that can be utilized by law firms for acquiring, retaining, and handling the needs of their clients. It helps gather customer data and ensures that clients can interact with your firm more efficiently. It also allows lawyers to streamline their processes and forge strong customer relationships, thus helping increase profits in the long run.
Why Do You Need CRM Software for Your Law Firm?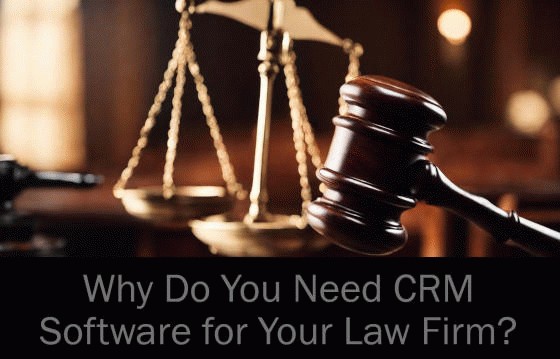 1. Proper Communication
For any relationship to succeed, there must be a proper exchange of information between both parties. This also applies to all business relationships, and law firms are no exception.
So for any lawyer to have good relationships with their clients, they must always keep in touch. For instance, some clients may be looking to ask for your legal advice, while others might want to know the progress of their cases. If you decide to use slow communication tools like snail mail to update clients on urgent matters, you might experience a lot of challenges, especially if you've got many individuals to serve.
On the other hand, CRM software will allow you to organize and manage your clients from one central point, making communication easier and more convenient.
2. Helps Boost Customer Satisfaction
As mentioned earlier, you can collect customers data with CRM software, which in turn would enable you to provide personalized solutions. If you understand your clients' behavior, you can pave the way for better customer experience. That, along with customized solutions, would help improve customer engagement and satisfaction. And if customers are satisfied with your legal services, they'll be willing to stay with you for as long as possible.
3. Proper Record Maintenance
Working as a lawyer involves dealing with a lot of information and documents. Sometimes, accessing a specific document can be challenging, especially when you've stored them in a large file with other types of paperwork. To avoid that issue, you can consider using CRM software to store and manage soft copies of documents.
Also, some cases might be so complicated that they require more than one lawyer to handle. This means that multiple lawyers would be simultaneously dealing with the same case. If they aren't careful, they might end up repeating the same tasks unnecessarily. CRM software automatically updates the progress of the case and shows which lawyer is handling what part of the case, thus eliminating the possibility of effort duplication.
4. Simplified Collaboration
CRM software can serve as a contact and interaction platform for staff within your law firm. The program is a cloud-based system, which means you can be sure that the records in it are always up to date. This would help simplify the process of decision-making since there's no need to double-check whether certain pieces of information are either still relevant or no longer applicable.
In addition, most CRM software applications have built-in collaboration tools that can allow you to help other staff with their duties. For instance, when one team member speaks with a client, they can update the record of the client, and other team members can work with the latest details that one employee has provided.
5. Client Retention
Though your clients might be from different geographical locations, it's your responsibility to respond to their queries as soon as possible. Many clients of law firms are impatient and might not be willing to wait for hours or days before you can respond to them, which is understandable given that no one wants to leave legal matters unresolved for long. If you fail to respond to your clients on time, they might decide to turn to other legal firms.
You can attend to your customers' inquiries and requests promptly by having CRM software in place. It allows you to interact with clients and answer their questions at any time. This would go a long way in helping retain your clients.
Takeaway
To increase revenue in your law firm, you need to build a strong customer base and manage it effectively. Doing those in a hassle-free manner is possible with CRM software. As you've seen above, there are many benefits of making CRM software part of your legal firm. Some of them are proper communication, customer satisfaction, and improved collaboration.