Introduction
Travelling alone takes a brave soul.
Our world consists of ancient buildings like the Great Pyramid of Giza where we have very little knowledge of how they managed to assemble such brilliance without the assistance of machinery and nature like the Northern Lights where blazing green flashes ping across our sky.
It is important that we escape our new reality of technology to take in the amazing things our world offers…
And sometimes you may benefit from doing this alone!
Here's the deal:
I will guide you step-by-step so you can travel solo effectively and safely.

Newbies
If you are reading this, you are probably a newbie to travelling solo… and you have come to the right place.
Most solo travel newbies I have spoken to say they are afraid of the commitment and leaving their daily routine behind them while they travel. This is normal.
To conquer this fear, my number one tip is
preparation
. Make sure you have all of the dates written in your diary/calendar and on paper. If you have connecting flights, ensure you leave enough time between your flights.
You also need to ensure your accommodation is one that will make you feel comfortable at a reasonable price. I suggest checking out hostels as they are cheap and you can find some that are of a very high standard.
If you are renting a car to travel to different cities, make sure you book this once you have booked your accommodation and don't leave it too late as more often than not, they won't fit in with the dates you have booked your accommodation as they get fully booked.
Making friends as a newbie solo traveller:
If you want to make friends when you are travelling and you tend to be quite nervous about meeting new people abroad, there are a few things you can do:
Firstly, you can try booking your trip using a group tour website that groups you with like-minded people so you can instinctively make friends quickly and easily.
If you decide you don't want to book a group tour, I suggest taking a day tour on your day of arrival so you can get to know the neighbourhood and meet people on the tour as these people will be in the same situation as you.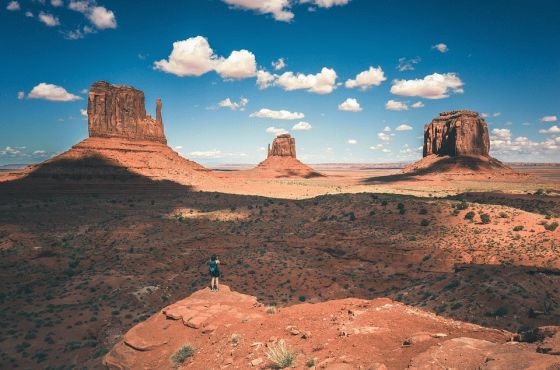 Young people travelling solo for the first time:
A lot of newbie solo travellers are young people who have left school or university and want to take a year out.
If you are aged 18-28, you can book different types of gap year group tours. This is similar to the above but designed for younger people. There are lots of niche tours you can take, such as a Thailand Fitness Tour or a South Africa Safari tour.
Some places I recommend checking out for a gap year are Thailand, South Africa and Australia.
Romantic tours for newbies:
Who wouldn't want to meet the love of their life on a beach in Barbados?
When conducting my research, I found tons of websites that offer group tours for single people so that you can meet other single people. These websites tend to group you with similar people in terms of age, interests and sexuality.
Alternatively, you can simply try visiting the same cafe every morning for breakfast. This will bring attention your way as locals will recognise you. This can spark a conversation and you can then get to know the person of your dreams!

Safety
Anything you do in life, safety should be at the top of your priority list, especially if you are travelling to a new place where you don't know your way around.
Safe Places
I am sure you already know you need to make sure you are travelling to a safe place. An effective way of researching this is to check online crime rates in different locations. Some websites can narrow it down to the street and what time it tends to be dangerous, so you can plan ahead routes to avoid these places in your destination.
Prioritise
A simple, yet cool way to prepare yourself for any encounter with danger is to set a list of priorities in your head and make sure you know them down to the 'T'.
Janice Waugh's list is this:
Your Person

Your Documents

Your Money

Your Tangibles
This can help you make fast and correct decisions when in danger.
Emergencies
As we all know, emergencies seem to always occur at the most inconvenient times. A way to be prepared for emergencies abroad is to learn emergency phrases in the language of your destination. There are websites that can give you a list of these.
Make sure you write them all down in a journal and bring it with you when you travel.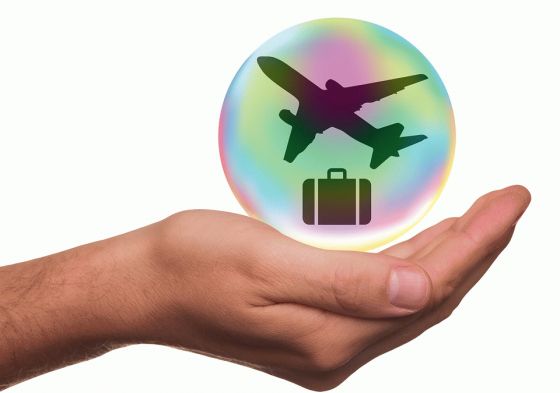 Travel Insurance
Travel insurance is designed to protect you from the unexpected. It is a must as quoted by most travel experts.
To ensure you get the most from your travel insurance policy, ensure you declare any pre-existing medical issues you have as soon as you make the purchase.
You should also ensure you purchase travel insurance as soon as you book your trip, as your circumstance can change at any time between when you book your trip to when you leave.
Virtual Private Network (VPN)
A unique idea is to use a free VPN when travelling alone. This will allow you to safeguard yourself from identity theft, access websites that are blocked in certain countries and prevents your ISP provider selling your personal data.
VPN's work by encrypting all of your personal data, making it impossible for your personal data to be interpreted.

Destinations
When travelling solo, some of these thoughts may enter your mind:
'
Has my destination got quiet beaches?'
'
Are there a few bars and clubs around?'
'
Hmm… I would love to try some new food!'
I will discuss some ways you can research your destination thoroughly to make sure it is right for you and so you can get there with ease.
Research
It may seem like I am pointing out the obvious, but ensure you have checked whether you need a Visa! There are plenty of websites out there that will inform you about this. To get the most accurate information, use a government website to find this information.
Be sure to plan your expenditure. The majority of the time, the one thing that holds us back from things is expense. Be sure to research not only the price of your holiday, but the cost of living at your destination and compare the value of your currency against your destination's to find the true cost of living there. If you are looking for a place that is luxury, hot and cheap, I suggest checking out Fethiye, Turkey.
Cultures
Different regions within a country have distinctive cultures, let alone different countries!
You should ensure you review your destination's culture and political views as, doing the wrong thing in the wrong place can cause a lot of commotion.
One blog I found useful for this information was A Wandering Sole. They have excellent information on solo travel and cultural differences.

Finances
Money can be the best and worst thing in life. It is great while you've got it, but getting it is tough. I will list some factors to consider when considering your finances for your solo travel trip.
Work
There are travel companies that can find and organise work for you abroad according to your requirements. You can tell them where you want to go, how long for and what type of work you are looking for.
They can also organise voluntary work abroad for you and you can get free accomodation and food!
Not bad, eh?
Borrowing
You can also obtain a Clarity Credit Card where you can get credit for travelling. Some of these have awesome rates so I encourage checking them out!

Accommodation
Where you sleep at night can dictate whether you feel comfortable in your chosen destination or whether you hate the place. If you are travelling to several places and you're only stopping for a few nights in each place, cheap accommodation is necessary.
However, 'less is more' isn't always the case.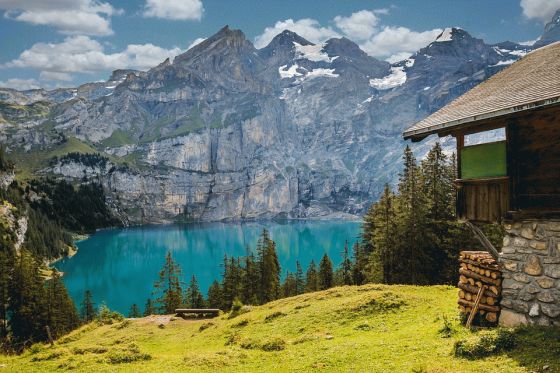 Free Accommodation
There are websites where people can offer free accommodation. This is excellent but you must be aware when using these services.
There are safety procedures in place so you should be fine.
As mentioned earlier, there are opportunities for voluntary work that provide you with free accommodation and food.
Hostels
Hostels are a great option when considering accommodation. They have great availability and are relatively cheap.
My favourite thing about hostels is that it is a social way to accommodate yourself. You can meet new people, hear new ideas of places to travel and they could join you on your adventures!
Rent
Similar to the free accommodation, there are websites that show rooms, apartments and villas available to rent.
You can get some really high quality rooms for great value, so definitely have a look!

Transportation
Great… how do we get there?
There are some great, reliable tools online to support you when choosing your transportation.
In this section I will go over some ways you can determine your route to paradise!
Flights
There are some great comparison tools out there that list you flights depending on your search criteria.
Momondo
is best for multi-city flights.
Kayak
has proven to list the cheapest flights available.
Google Flights
is also useful and is well rounded.
Every one of these websites are secure, too.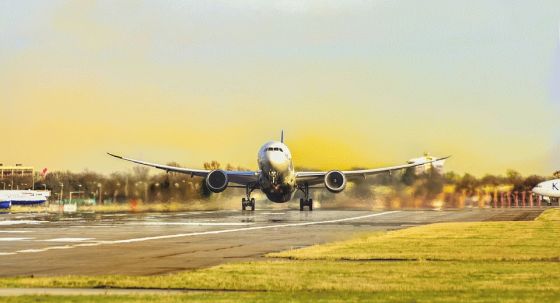 Public Transport
'
I've arrived at my destination, now what?'
Well, there are some useful apps and websites that have listings of public transport near your location. If you cannot use data abroad, I suggest planning ahead as there isn't free Wifi in many places.
Plan ahead either way!
If you are completely stuck because all signs and information are in another language,
Uber
is a good alternative. They operate in many cities so check to see if they operate in your chosen destination. If not, jot down some taxi phone numbers in case of emergencies.