There are several different types of material commonly used for fencing, including wood, aluminum and brick, although vinyl is one of the most popular. It can be used effectively for fencing your pool or yard for various applications.
Vinyl is relatively inexpensive, easy to install as well as upkeep and looks attractive in most settings. In fact, vinyl - also sometimes known as PVC or polyvinyl chloride - is the fastest growing demanded material for fencing; and sales have been increasing by an average of 30 percent a year for the past few years.
One of the biggest advantages of vinyl fencing is its durability and relative ease of maintenance. In fact, it is considered to be so long lasting that most manufacturers of it offer a lifetime warranty, providing peace of mind for any purchaser.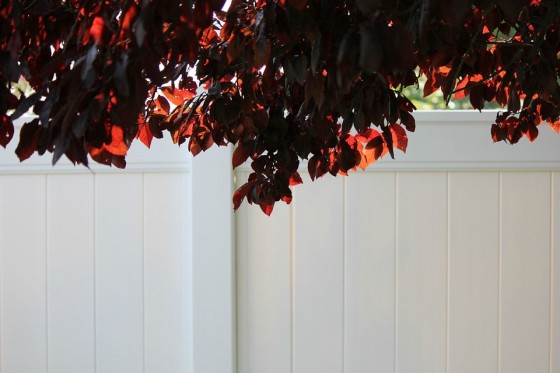 It is true that a vinyl fence may generally cost around 30 percent more than a wooden fence, although it should also last longer and once that initial investment has been made, the upkeep and maintenance costs are almost non-existent, unlike wood.
Over time, a vinyl fence does not really lose its color - there is no need to spend time or money painting it. It can also be thoroughly cleaned or pressure washed, without it losing any of its color, and without any danger of the paint chipping. Another advantage is if you need to move your fencing, a vinyl fence is relatively easy to take apart. One disadvantage is that it can be difficult to find it in any color other than white.
Vinyl fencing may not be the strongest compared to other materials, although it does have the big advantage of being more flexible. A vinyl fence will not snap or break in strong winds therefore it is a good choice for fencing material if you live somewhere where high winds and unpredictable weather can be a problem. Vinyl also has five times the tensile strength of wood, meaning that it stands up to force and strain much better than wood; tending to give, rather than break.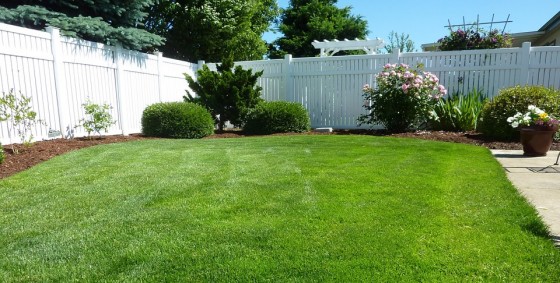 In addition to its overall durability and visual appeal, vinyl fencing is also fairly easy to install, even for those of us who aren't particularly handy around the house. It can be cut to length to be used on just about any sized space; it can also be installed easily on ground that is sloping or uneven. It is also considered to be safer for use for enclosing animals as it will not splinter or break and certain animals, horses in particular, tend not to chew on it as they do not like its texture.
If you are trying to choose fencing for your pool or yard that is sturdy, attractive and versatile, you can't go wrong with vinyl fencing. A properly installed vinyl fence can add value to any home and can also be a sound investment.