Today's market is flooded with different styles and makes, textures, colours and designs of carpets. Carpeting your home is quite an investment so choosing the right type of carpet for your home should be well thought of. Instead of focusing your attention solely on the colour and style of carpet, you should put more value on what type of carpet would suit your needs.
Take into consideration the space to be carpeted. What is the function of the area to be carpeted? Will the area have high or low foot traffic?
There are four general types of carpets: cut pile; level loop pile; cut and loop pile and multi-level loop pile. Note that all carpets start out as loops made from different types of yarn. In short, all carpets are loop pile carpets at the onset.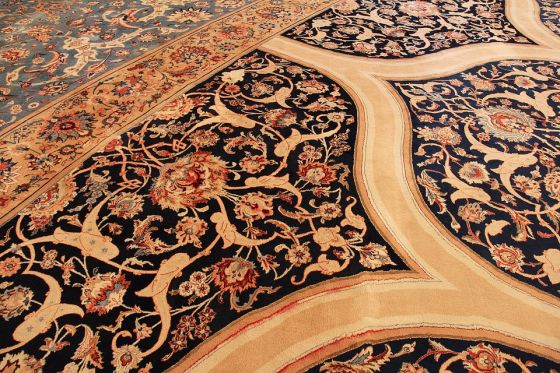 Cut Pile Carpet
A cut pile carpet is a type where all the loops are evenly cut. Machines are used for a uniform cut so that the loops can be slightly tufted or bunched together. This gives the carpet pile a soft and thick look. Variants of the cut pile are Saxony, Velvet plush and Frieze. These are all very soft carpets that could cushion your feet. However, these types will show every imprint made on them except for the Frieze cut pile. This type is not advisable for high traffic areas but highly recommended for areas with low traffic such as bedrooms and formal rooms.
Level Loop Pile Carpet
A level loop pile type of carpet is made with loops of the same size. The result is a very smooth surface that is easy to maintain and clean. Most level loop carpets are dense and closely spaced. This is to ensure that dirt or stains are kept from reaching the depths of the carpet and also improve the insulating capability of the carpet. The loops are stiff and not the best carpet for walking barefoot in. However, this carpet is perfect for high foot- traffic areas. Berber carpeting is one type of loop pile carpet.
Cut and Loop Pile Carpet
A cut and loop pile carpet has some loops cut and others uncut. This arrangement of cut and uncut loops helps create different patterns and textures in a carpet. Designs can be simple or intricate; classic or abstract; traditional or modern. Cut and loop carpets are more supple and velvety than loop pile. They are best used in bedrooms, entertainment areas and living rooms. This type of carpet sometimes has the appearance of sculptured carpets as the loops and cuts permit the play of light and shadow on the carpet's surface making the patterns more pronounced. This carpet style hides dirt, footprints and vacuum cleaner marks. It is suitable for use in both formal and informal settings.
Multi Level Loop Pile Carpet
A multi level loop pile is a variant of loop pile but with the loops in varying heights of two or three varied lengths. The different loop heights make for a random texture. The patterns are generally casual-looking. This type of carpet is best suited for high foot-traffic areas.