A pharmacist is a person who has been trained and certified to dispense medicinal drugs to patients. The drugs are prescribed to patients by a doctor, medical assistant, or other clinician, but the pharmacist's job is far more complex than simply filling orders and handing out bottles of pills.
A pharmacist must have an in-depth knowledge of medicine, how different drugs interact with each other, and how certain individuals may react differently to various medications.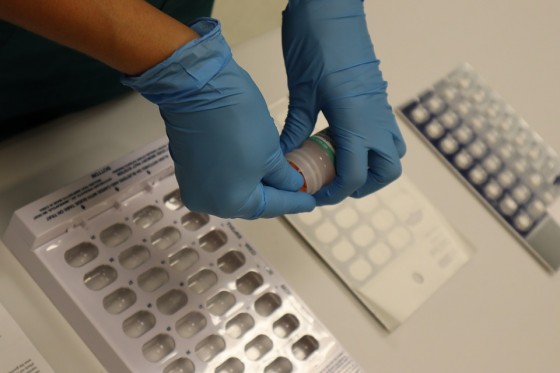 A pharmacist is also in charge of educating the patient about proper dosages, side effects, and other considerations that are important when taking a particular medicine.
In many ways, the pharmacist is like a liaison between the doctor and the patient when medication is involved, which means this health professional plays a vital role in the treatment process.
Education Required
A pharmacist is required to have a high school degree or GED, in addition to a degree called a Pharm.D., or Doctor of Pharmacy. Students have the option of embarking on a four-year pharmacy program after they have completed two years of undergraduate study, which means it generally takes about six years to train to be a pharmacist. Be aware that this is only for schools that offer a pre-pharmacy program. Some schools do not offer these programs, in which case students will need to obtain their four-year Bachelor of Science degree with the requisite coursework to apply to a pharmacy program after graduation. Pharmacy students should expect to take courses in:
* Physiology
* Biology
* Anatomy
* Chemistry
* Physics
* Pharmacology
* Medical ethics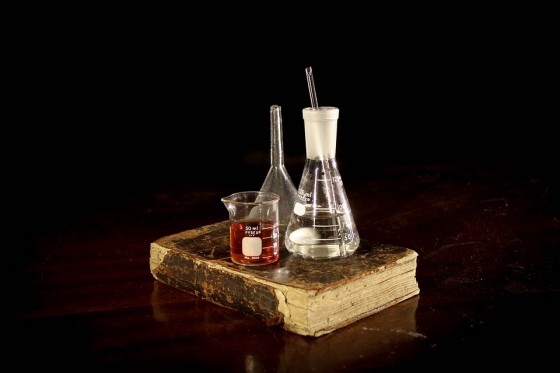 To become a pharmacist, it is also necessary to pass the PCAT (Pharmacy College Admission Test) exam prior to entering pharmacy school. Once in school, pharmacy students will need to complete a variety of rotations in both clinical and pharmaceutical settings. At the end of pharmacy school, graduates will need to pass the NAPLEX (North American Pharmacist Licensure Examination) in order to begin practicing pharmacy in the U.S. Additional exams may be required depending on the state in which you want to practice.
Benefits of Being a Pharmacist
Being a pharmacist has a variety of benefits, which may be why the number of pharmacists is expected to grow over the next few years at a faster rate than other professions. Pharmacists also make good salaries, most likely somewhere between $75,000 and $100,000. Pharmacists will enjoy good job security because people will always need prescriptions filled.
The demand for pharmacists is even on the rise because of the growing popularity of retail clinics and chain pharmacies inside of drug stores. It is also projected that because of the rising elderly population, the need for pharmacists will be even greater.
And finally, pharmacists also have a nice range of flexibility when it comes to their job.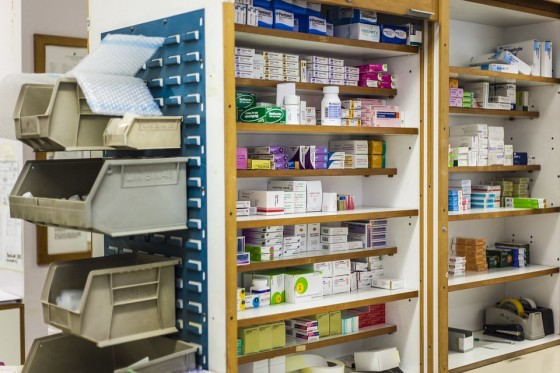 While many will work at the pharmacies located in drug stores and retail clinics, they may also choose to work at hospitals, schools, nursing homes, and may even be able to segue their training into pharmaceutical sales.
Qualities that it Takes to Be a Good Pharmacist
Pharmacists will actually have a great deal of interaction with patients, making it imperative that this person have a friendly, patient personality, in addition to being an expert at measuring and dispensing medications.
A pharmacist will also need to stay in close communication with the doctors, nurses, and administrative staff at a multitude of hospitals and doctors' offices, which means he or she must have excellent communication and organizational skills.
Most pharmacists will also oversee a staff of individuals at a pharmacy, such as pharmacy techs, so having some basic managerial skills is a must. Having an interest in emerging pharmaceutical technologies like computer systems and automated drug dispensation programs can also be a plus for someone who is looking to break into the ever-growing field of pharmacology.