I would say that I don't know. The reality is that there are a lot of vehicles out there to raise money for an existing business or start up. For example, if you search for start up funding or crowd funding , you will find sites that allow you to earn money for your business. You certainly want to read the fine print. There are some that only give you the money if you reach your goal. There are others that take a certain percentage of total donations. On bright side, there are very few that make you pay 100% of the donations back.
With a good promotional campaign, these can be successful. One of the first ways to promote are with friends and family. Don't forget the power of social media. Also, some of the funding vehicles allow you to give something back based on donation amount (ex: $100 donation receives company t-shirt). You want to ride the power of the promotion. The more people that see your promotion, the more potential it will have.
Remember, that a good story is very helpful. If you give potential donors a heartfelt reason to donate, you will earn more for your business. Tell your story. If you have been helping people your entire life and created a t-shirt company that donates 20% of proceeds for Cancer research, that may be a winner.
With all of the crowd funding out there, there are still investors and business funding available. You have to find the fit that meets the needs and requirements of your company. Some funding companies don't mind low credit scores if you have a certain amount of transactions each month. Others, look at the number of clients and incoming revenues. There are many services available. If you are a company looking for funding, take a look at business funding, business capital, and companies that give start up business loans.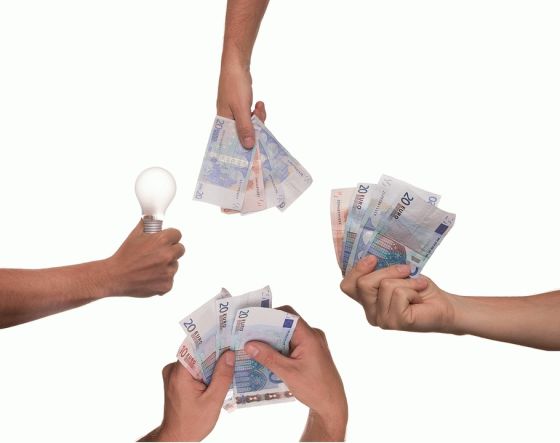 There are also investors just looking for new ventures. Many of these are looking for a particular fit and a guarantee of profit. This is not unusual. Who wants to invest in something that is not going to make money. Would you invest in a lemon? I am going with no. Take a look at this avenue also. You may find a group of investors that are very happy with the potential of your business plan.
Some folks just wait until they save up enough money themselves. I would say that this is less risky. Not really, now you are potentially losing all of your money if your business is not profitable. There are plenty of companies that try to stay as frugal as possible until their business is profitable. Some are do-it-yourself businesses. I will do everything myself. By doing this, you don't put 100% into running your business. It is okay to take your time and get help from professionals in the areas that you think you can do yourself. No one can do it all.
There are a lot of ways to get funding. Take a look at all of them. Hopefully, you have opportunities to gain funds using multiple methods. Let's get your business started.