In today's ever busier world, taking a client to lunch is a time-efficient way to close a deal, but it comes with several challenges unique to the scenario.
Before you ever leave the office, you should begin your planning. For one, you need to be sure that the restaurant you're considering comes highly recommended. You don't want terrible food or an incompetent server to ruin an otherwise outstanding meeting.
Once you've made up your mind with help from your friends' recommendations or restaurant review sites, take the time to check out information on the restaurant you're visiting, particularly the menu. This way, you can work out what you're going to eat without wasting what precious little time you may have with your guest.
You may need to rethink your choice of dish if it's particularly messy and instead opt for something that won't end up all over your hands or clothing.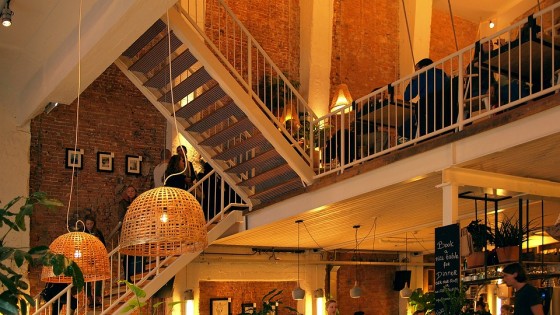 Another factor to think about is timing. Unless you want to feel cramped and rushed with the rest of the lunch crowd, schedule your meal for 1 p.m. or slightly later. The delay will allow both parties to wrap up whatever project they've worked on in the morning, and servers may be more attentive to your needs in a less crowded restaurant.
When you arrive at the restaurant, your guest may be awaiting for you. But if you know that you're the first one there, be sure to wait outside the building or in the waiting area many restaurants provide.
Your guest will certainly appreciate it if you wait to be seated because it can be difficult to find someone in a crowded restaurant - especially if you've only been corresponding over the phone or through email!
Ensuring that a business lunch goes well involves foresight, and even as you're being seated, you can help make sure the meal will end on a good note by providing your credit card to the server up front. This can quell any potential debates about who is paying or possibly splitting the check long before they pop up.
Being a good host also requires you to look after your guest and make sure that they are comfortable throughout the meal, which may mean offering recommendations on dishes.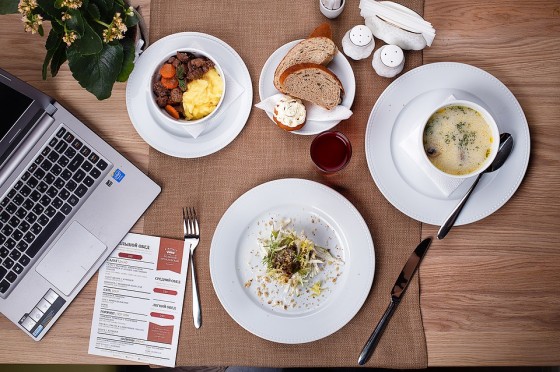 As you order, be sure that the meal you choose falls in the middle of the price range the restaurant offers. That way, you won't make your guest uncomfortable about a large price disparity between your meal and his or hers. Mirroring your guest's order is also very important. If he or she is asking only for an entree, you don't want to ask for a soup, salad, and entree, lest your guest be stuck watching you eat.
Throughout the meal, mind your manners. Think back to everything you learned as a kid - keeping the proper posture and chewing with your mouth closed can reflect well upon you.
Mind your P's and Q's with the staff, as well; guests can be put off if you are rude to the server. Sure, it may be a high-pressure lunch, and you might be upset that the kitchen loused up your guest's order, but remember to remain professional at all times.
Even though remembering these tips can go a long way toward making a good impression, you still need to keep your purpose in mind.
At some point during your meal, you'll need to get down to business. While small talk is an excellent way to get a guest to loosen up and build a bond with you, you may need to steer the conversation toward work.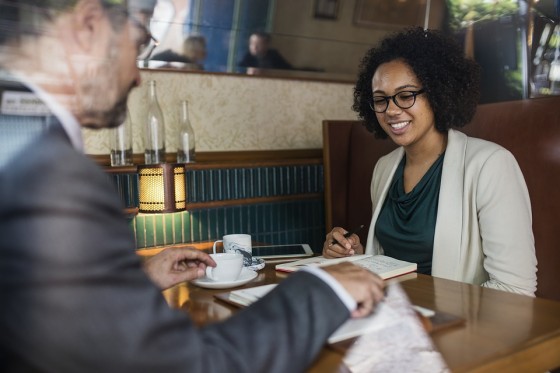 The general rule for doing so is to at least wait until the server has removed the menus from the table. You'll have had several minutes to talk about unrelated matters, from the food to your favorite hobbies, but the distraction of ordering is out of the way, and you'll have to wait for your food anyway.
If you don't relish the idea of discussing business when you're sipping your soup, you can always take a more leisurely approach and address work matters after everyone is finished eating.