[Published in the New York State Bar Association Journal]
Franchising is a huge and growing part of the nation's economy. More than 300,000 franchised small businesses operating in the United States account for an estimated $1 trillion worth of income each year and provide jobs for some eight million Americans.
[1]
Franchising has also entered the Internet era.
[2]
The franchising phenomenon is not limited to the United States. In England, for example, franchising is one of the fastest growing sectors of the economy. During the most recent reporting year, the number of franchisees in England rose 17% to 35,200, with yearly turnover reaching 8.9 billion British pounds. Approximately 317,000 people are employed in franchising in England, with 29.3% of all retail trade in England being carried out by franchised businesses.
[3]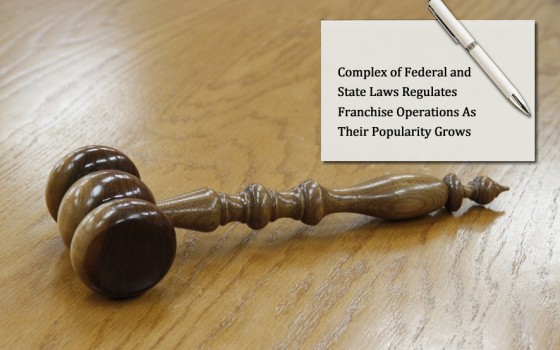 Franchising in the United States is governed by federal law administered by the Federal Trade Commission
[4]
and by a variety of state statutes. Filing of documents with the Federal Trade Commission is not required to franchise.
[5]
Applicable state statutes include franchising laws, business opportunity laws and "Little FTC Acts."
[6]
In many cases, documentation demonstrating approval by the state must be filed before a franchise is offered for sale within the state. Some states
[7]
have statutes specific to certain industries. A state is permitted to enact and enforce laws relating to franchising that add to the provisions of federal law.
[8]
In addition, franchising is increasingly being regulated by other nations.
[9]
Unlike securities laws, franchise-related statutes are not designed to be "Blue Sky" laws; instead, their purpose is to provide prospective franchisees with information that can help them determine whether they should purchase a particular franchise.
[10]
In some states, however, the laws analyze a franchisor's financial statements and franchise agreements and make value judgments about them. If these documents do not meet the requirements of some state agencies, "Risk Factor" notices,
[11]
escrow requirements
[12]
and bonding requirements
[13]
may be imposed or the agencies may even refuse to register a franchise.
[14]
Originally, franchisors had to use documents drafted according to the requirements of the Federal Trade Commission Disclosure Rule.
[15]
This created a situation that required different versions of the franchise disclosure document to comply with different state disclosure requirements. To allow franchisors to use the same document on a nationwide basis, a Uniform Franchise Offering Circular ("UFOC") was developed and has since been amended by the Midwest Securities Commissioners Association and its successor, the North American Securities Administrators Association ("NASAA"). The Federal Trade Commission issued a franchise disclosure rule in 1978 allowing franchisors the option to use the UFOC in lieu of its document.
[16]
For this reason, most franchisors now use the UFOC.
Although the states have different disclosure requirements, in some cases a franchisor can use one UFOC nationwide by adopting state-specific language internally in the UFOC and addendums to the disclosure section and the franchise agreement. Nevertheless, some states have contradictory disclosure rules that result in the need for a state-specific UFOC.
[17]
The UFOC generally contains a federal cover page, a state-specific cover page (with different language depending on the state)
[18]
, a table of contents (listing the 23 required items
[19]
that are sections of the UFOC, followed by a list of exhibits in the UFOC), the disclosures for the 23 required items, financial statements (audited financial statements for the past three fiscal years, with unaudited financial statements that are within 90 days of the filing of the UFOC, if necessary),
[20]
copies of all agreements that the franchisee must execute, and a receipt page for the UFOC.
[21]
Additional documents must be filed to register a franchisor to sell in a state. In New York, franchising is regulated by the Investor Protection and Securities Bureau in the office of the state attorney general. The bureau requires a facing page, application page, two copies of the UFOC, supplemental information sheet, verification of the application, salesman disclosure forms, consent to service of process, consent to use the franchisor's financial statements in the UFOC signed by the Certified Public Accountant who prepared them and possibly additional forms depending on specific circumstances.
[22]
In certain circumstances, state registration is not necessary. Some states do not require registration if a franchisor has a federally registered trademark or service mark and provides a UFOC to prospective franchisees,
[23]
or if a franchisor has a certain specified amount of net worth,
[24]
or an offer is made to a maximum of two persons,
[25]
or an offer is made to an existing franchisee.
[26]
The Federal Trade Commission has defined what constitutes "franchise."
[27]
In addition, each state that requires registration has its own definition of what is a "franchise"
[28]
to determine whether it requires registration or regulation.
To offer to sell a franchise in or from New York, a franchisor must first be registered.
[29]
This applies when an offer to sell a franchise is made in New York, when an offer to buy is accepted in New York, when the franchisee is domiciled in New York, or when the franchised business is or will be operated in New York. An offer to sell is made in New York when the offer either originated from New York or is directed by the offeror to New York and is received at the place where it is directed. An offer to sell is accepted in New York when acceptance is communicated to the offeror from New York.
[30]
Effectively this means that if a franchisor is located in New York it must register in New York to sell franchises either within or without New York State.
If a franchisor wishes to advertise, many states require that the advertisement first be filed with the state.
[31]
Many states
[32]
also require that reports be filed on sales. The federal rule
[33]
requires that a UFOC be given at least five business days before the date that agreements are to be executed, but many states require that the UFOC be given to the franchisee earlier.
[34]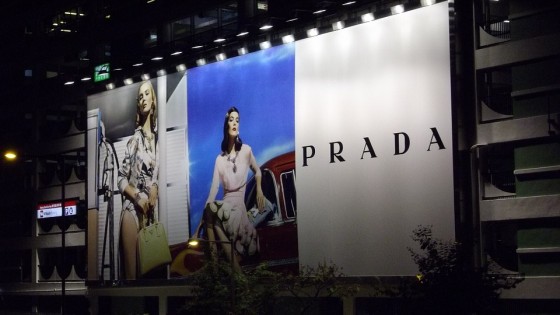 Advantages and Disadvantages of Franchising
Franchising allows a business to expand its operations and grow geographically. Unlike a chain system, the franchisor does not have to provide capital, management or employees for each location. This allows a franchisor to increase its profits more rapidly than by expanding on its own.
The franchisees, as individuals who own their own business, have every possible incentive to work hard to make their businesses a success. Because they are owners, their motivation is likely to be greater than that of a manager, even one who receives a percentage of the profits of the business.
With each new location, the franchisor immediately earns a profit in the form of the initial franchise fee, typically $5,000 to $25,000. The franchisor also receives a continuing royalty, usually 8% to 10% of the gross income of the franchisee.
One disadvantage is that after franchisees have learned how to operate a business they resent continued royalty payments. In some cases, they look for a way to terminate the franchise contract. In other cases, they may try to violate the terms of the franchise arrangements because they believe the franchisor is receiving more benefits than it deserves.
Another disadvantage is that the franchisor may be named in litigation involving the franchisee. Typically, this occurs when the franchisee is sued for injuries to its personnel or customers
[35]
or for various types of alleged discrimination. In these circumstances, if the franchisor has not detailed how the franchisee should act in the particular area affected, the franchisor has usually been successful in defending the lawsuit.
After considering the advantages and disadvantages of franchising, it would appear that the benefits of franchising far outweigh the disadvantages. Based on these and other factors, it appears that almost any business would benefit from.
References