Planning Your Business Subcategories
Subcategories for Planning Your Business are listed below to provide more narrow searching within the Planning Your Business category.
Articles
Capitalize on Your Talents - Make Money Freelancing
If you have writing talents, work in graphic design or can design websites, then you can make money by offering your talents as a freelancer. Many people that need some supplemental income can offer these services.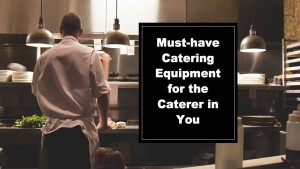 Must-have Catering Equipment for the Caterer in You
Catering and food preparation has proven to be a very lucrative business. This is true not only in the UK but also in some other parts of the globe. The catering and catering equipment business have been growing over the past few years.