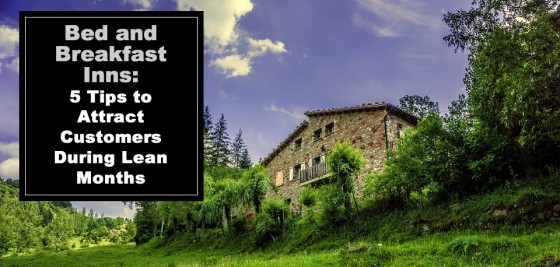 Like the way the oceans' tides are predicted by the moon, hotels, resorts and bed and breakfast inns experience the ebb and flow of tourists and visitors during different times of the year.
The hot summer months and holidays like Halloween, Christmas and New Year bring in a huge influx of visitors. This, of course, almost always guarantees that your bed and breakfast inn is fully booked for at least a month during peak seasons.
But once the summer season or the holidays are over, it's difficult to try to make money with your bed and breakfast.
There are less travelers and even less tourists who make bookings and reservations during off-peak months. There are, however, many ways by which you can attract customers and maybe even make money during these lean months.
Fire up your imagination, tap into your creativity and let the following tips inspire you to market and advertise your bed and breakfast to people around the world even after summer.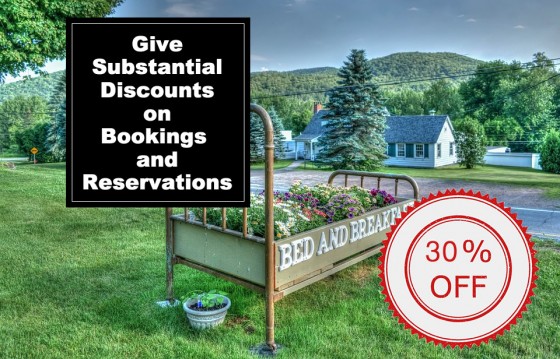 1. Give substantial discounts on bookings and reservations. There are a lot of tourists, especially college students or backpackers, who travel during lean months because of the discounts many hotels and resorts offer. You can consider giving as much as a 30% discount on rates for your bed and breakfast inn to attract customers.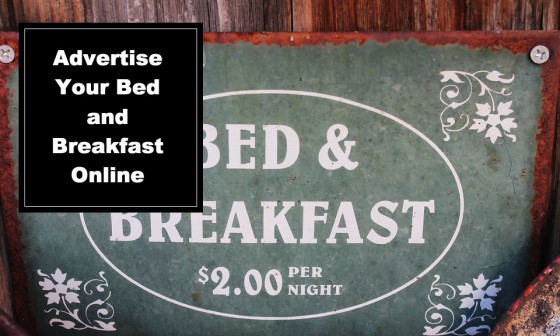 2. Advertise your bed and breakfast online. Or better yet, create a simple website that people from all over the world can go to check the details of your bed and breakfast. Make sure to include nice photographs, comments from previous visitors, as well as nearby shops, sites and attractions. It's also good to offer a minimal discount for people who book or reserve through your site.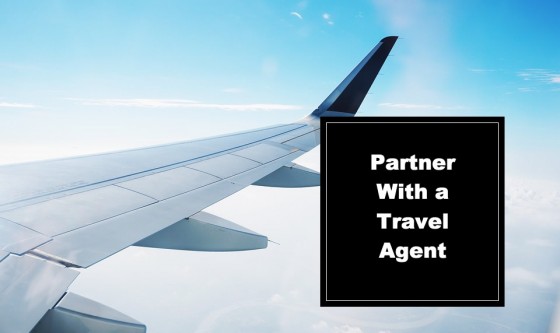 3. Partner with a travel agent. Most people rely on travel agents to take care of all the gritty details that they'd rather not be burdened with. Look for reputable travel agents who you can partner with, so they can include your bed and breakfast in their travel packages. This way, your bed and breakfast can be marketed to a wider group of people at minimal cost.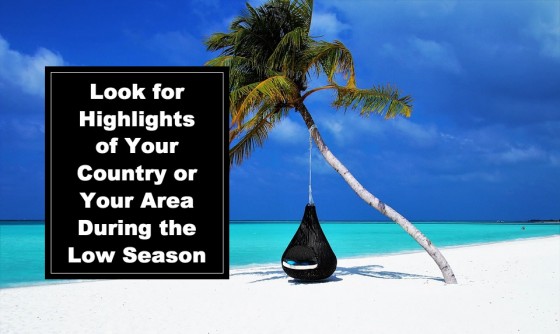 4. Look for highlights of your country or your area during the low season. Less crowded beaches, secluded coves and romantic night spots are just some of the highlights that you can boast in your website to attract people to travel to your area and reserve a room in your bed and breakfast even after summer. You can also point out that during off-peak season, there's less traffic, no noise, and that tourists have the peace and quiet that is non-existent during holidays.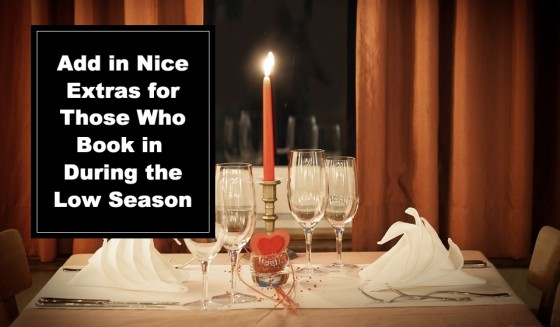 5. Add in nice extras for those who book in your bed and breakfast during the low season. A free romantic dinner? An additional night's stay? A free guided tour to a popular tourist spot? These can add value to your bed and breakfast rates and can entice people to reserve rooms in your place.
Although the bulk of your earnings as a bed and breakfast owner may reach its peak during summers and holidays, you shouldn't dismiss the off-peak season as an opportunity to earn more.
There are already many young travelers who take advantage of the discounts and good rates being offered by hotels and resorts during the low season.
You, too, should be able to cash in on this market by using the tips outlined above to help you attract customers to your bed and breakfast inn even during the low months.