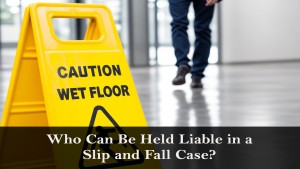 Who Can Be Held Liable in a Slip and Fall Case?
Slip and fall cases are a type of premises liability case because they can occur due to a property owner's negligence towards property maintenance or other issues. Inadequately maintained floors and slippery flooring materials are leading causes...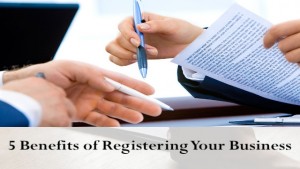 5 Benefits of Registering Your Business
Starting a business is an incredibly exciting and rewarding experience, but it can also be quite challenging. There are a number of important steps to take in order to ensure your success, and one of the most important...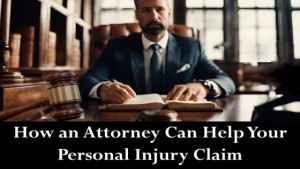 How an Attorney Can Help Your Personal Injury Claim
Nothing is worse than navigating the legal system alone after being injured in an accident. Most civilians have a limited understanding of the nuances of the law and need to rely on a lawyer's expertise. When you are injured in an accident, it's...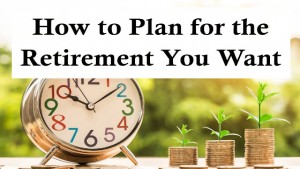 How to Plan for the Retirement You Want
Retirement planning refers to your strategies to maintain your finances and a good life after leaving the workforce. For young individuals, retirement seems far even to cross their minds. However, many people leaving the workforce wake up to...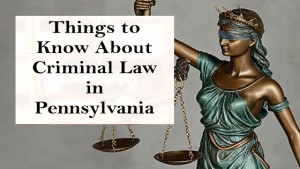 Things to Know About Criminal Law in Pennsylvania
Whether it's a misdemeanor or felony, criminal law in Pennsylvania is a complex system that can seem shrouded in darkness. To understand the law and your role, you must know some basic information. Knowledge of criminal law will give you...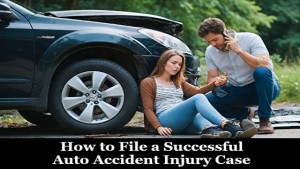 How to File a Successful Auto Accident Injury Case
Whether you're a nervous driver or consider yourself a pro on the road, most people are likely to be involved in a road traffic accident at some point in their lives. Road safety becomes an even greater concern when you think about erratic driving...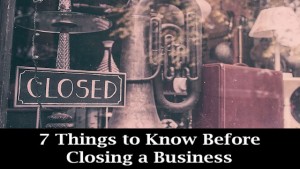 7 Things to Know Before Closing a Business
Closing a business is a complicated process that requires a lot of careful attention. If you need help with this, it's best to consult an attorney who specializes in this area. If you plan on going at it alone, you must understand what's involved...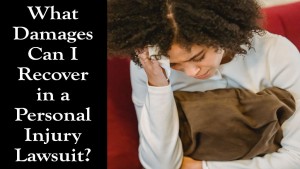 What Damages Can I Recover in a Personal Injury Lawsuit?
Accidents can leave the victim with injuries, emotional scars, and financial difficulties. If you suffered a personal injury in Newport Beach, you may be entitled to compensation. According to lawyers Roberts and Jeandron, you shouldn't focus only...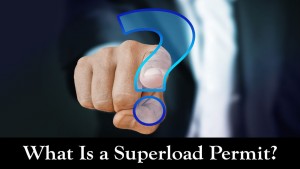 What Is a Superload Permit?
When you think of a big rig, you think of a 10,000-pound 18-wheeler. However, there are vehicles on the road that weigh over what the average big rig weighs. These vehicles will need a special permit called a super load. Unlike so many other...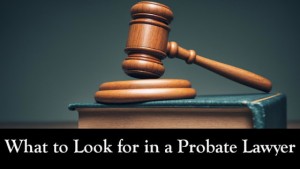 What to Look for in a Probate Lawyer
Probate describes the transfer of estate assets and the acceptance of a will as a valid public document. For grieving families, going through the probate legal process can often be overwhelming and traumatic, especially when they don't have...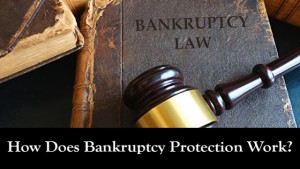 How Does Bankruptcy Protection Work?
If you're having money problems and are considering bankruptcy, you should know what happens in a bankruptcy case. Those with too much debt may find relief through bankruptcy. Bankruptcy filing generally ends collection efforts such as lawsuits...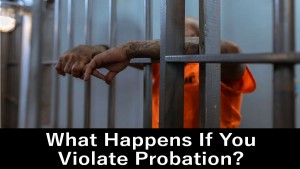 What Happens If You Violate Probation?
Let's just start by saying this: it's in your best interest not to violate probation because the consequences can be pretty serious. If you violate your probation, a judge could decide to revoke it entirely, which means you would have to go back...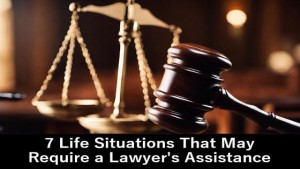 7 Life Situations That May Require a Lawyer's Assistance
No one knows when they might need a lawyer. Whether you are getting married, buying a home, or starting a business, there is always the potential for legal complications. That's why it's essential to know when to seek legal help. Keep in mind that...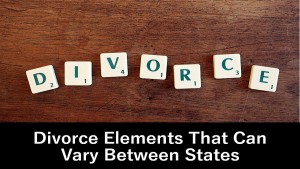 Divorce Elements That Can Vary Between States
There are few universal standards across the country when it comes to the divorce process. Each state tends to have its own legislation when it comes to arranging aspects like custody, property division, and cooling-off periods. As such, it is...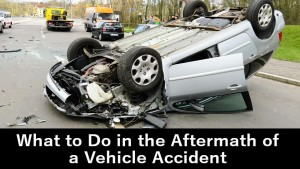 What to Do in the Aftermath of a Vehicle Accident
Getting into a vehicle accident is a traumatizing event. Unfortunately, it happens all too often across the country. Even if you have a perfect safety record, you cannot control how other motorists behave on the roads.