GINTELL (M) Sdn Bhd
GINTELL
, a home-grown brand, was established in 1996 and has a distribution network of more than 85 outlets throughout Malaysia. Today, GINTELL is one of the leading healthcare chain stores in Malaysia. GINTELL also has chain stores in Singapore, Thailand, Vietnam, Indonesia, Philippines and Brunei.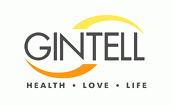 GINTELL Logo
GINTELL offers innovative approach to a healthy lifestyle. Its product emphasize on a holistic approach that places consistent emphasis on mental and physical aspects of health.
GINTELL products are developed and diversified mainly into 4 categories:
Relaxation
Reflexology
Fitness
Slimming and Beauty
These massage products ranges from massage chairs, massage beds, foot and handheld massagers, slimming and beauty products and a range of exercising equipments.
GINTELL's featured product series are the Chiro-Medic massage chair DeAERO, CyberAIR Treadmill, iRest ROBOT.TECH massage bed.
In 2009, GINTELL embarked on a new vending business concept, GINTELL Rest N Go Station. The vending massage chair is equipped with pre-set massage control - kneading, rolling and tapping massage, vibrating, airbag, timer and notes acceptor (RM1 for 3 minutes, RM5 for 15 minutes, RM10 for 30 minutes massage session).
The official website of
GINTELL Malaysia
features:
Online Shopping
Latest Promotions
Relaxation: DeAero Touch; DeAero; G-Bravo Plus; DeCosmos; DeVas; G-Bravo; DeVano; DeHarmony; G-Mobile EZ; G-Minnie; G-Relax
Reflexology: G-Reflexo 3D; G-GuasaFlex; G-Beetle; AIRsorb
Beauty & Slimming: i-So; eSlimme
Fitness: CyberAIR
iRest Robo-Tech Massage Bed
Store Locator
Roadshow
Address:
Headquaters

GINTELL (M) Sdn. Bhd.
No. 27, Jalan Persiaran Industri,
Bandar Sri Damansara,
52200 Kuala Lumpur
Malaysia.

GINTELL Rest N Go Sdn. Bhd.
No. 12, Jalan Persiaran KIP 1,
Taman Perindsutrian KIP,
52200 Kuala Lumpur
Malaysia.
Phone:
1800-88-6332 (Customer Careline)
Facebook:
https://www.facebook.com/groups/123887348535/
Website:
www.gintell.com/
Share this page
Notes
Keywords
:
Guide ID: 3255 -

Last Updated: June 20, 2014