INTERPOL
is the world's largest international police organization, with 190 member countries connected through a secure communications system known as I-24/7, giving police real-time access to criminal databases of millions of records.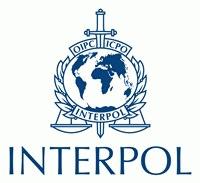 Logo of ICPO-INTERPOL
Founded in 1923 as the
International Criminal Police Commission
. It became known as INTERPOL in 1956.
Its official name is
ICPO-INTERPOL
. The official abbreviation
ICPO
stands for
International Criminal Police Organization
. The word
INTERPOL
is a contraction of "
international police
" and was chosen in 1946 as the telegraphic address.
The role of INTERPOL is to enable police around the world to work together to make the world a safer place.
In order to effectively fulfill its cross-border activities, INTERPOL functions under the international law. Action is taken within the limits of existing laws in different countries and in the spirit of the Universal Declaration of Human Rights.
INTERPOL's supreme governing body, the General Assembly is composed of delegates appointed by each member country. It meets annually to take all important decisions related to policy, resources, working methods, finances, activities and programmes.
INTERPOL Malaysia
Malaysia is a member of the INTERPOL since September 4, 1961. The
INTERPOL National Central Bureau (NCB)
for Malaysia is directly under the command of the Royal Malaysian Police (RMP) Inspector General of Police from the RMP's Headquarters (known as
Bukit Aman
in Malay). An integral part of the RMP's Criminal Investigation Department, INTERPOL Kuala Lumpur is run by an Assistant Director.
The official website of INTERPOL features:
Crime Areas: Corruption; Crimes against children; Cybercrime; Drugs; Environmental, Pharmaceutical, Vehicle, Organized, Financial & War crimes; Firearms; Fugitive investigations; Integrity in Sport; Maritime piracy; Terrorism; Trafficking in human beings and illicit goods and counterfeiting; Works of art.
Expertise: Forensics; Criminal Intelligence analysis; Response teams; Border management; Command & Coordination Centre; Training; Technical Tools; Notices.
I-Checkit: A screening solution to systematically detect the use of stolen and lost travel documents in the transportation, banking and tourism industries.
Address:
General Secretariat

INTERPOL
General Secretariat
200, quai Charles de Gaulle
69006 Lyon
France.

Operating Hours: 24 hours a day, 365 days a year

INTERPOL also has seven (7) regional offices across the world and a representative office at the United Nations in New York and at the European Union in Brussels.

Each of the 190 member countries maintains a National Central Bureau.
Website:
www.interpol.int/