Board of Engineers Malaysia (BEM)
Board of Engineers Malaysia (BEM)
is also known as the
Lembaga Jurutera Malaysia
in Malay, a statutory body constituted under the Registration of Engineers Act 1967.
Board of Engineers Malaysia (BEM) was formed on August 23, 1972 and falls within the ambit of responsibility of the
Ministry of Works, Malaysia
. The appointment of the Board Members and the Registrar is made by the Minister.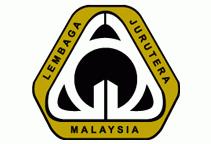 Board of Engineers (BEM) Malaysia Logo
The primary objective of Board of Engineers Malaysia (BEM) is to regulate the professional conduct and practice of registered engineers in order to safeguard the safety and interest of the public.
The functions of Board of Engineers Malaysia (BEM) are:
maintaining the Register,
processing applications for registration,
assessment of academic qualifications,
regulate the conduct and ethics of the engineering profession,
disputes on professional conduct and ethics,
fixing the scale of fees,
to be a stakeholder in a contract for professional engineer services when requested,
publication for promoting engineering profession through The Ingenieur, and
promotion of continued learning and education.
The
Board of Engineers Malaysia (BEM)
official website features:
Accredited Engineering Programmes
MyBEM Online Registration System
Application (Professional, Graduate and Temporary Engineers; Engineering Consultancy Practices; Accredited Checkers; Professional Assessment Examination)
Scale of Fees (SOF 1998; SOF-Housing; BEM Form 1999; BEM/JKR Form A)
CPD Programme and Event & PDP
CCC (Forms, List of Submission)
Act & Regulations (Engineers Act 1967; Regulations 1990; Code of Professional Conduct)
International Mobility (ACPE Register; EMF Register; Washington Accord)
Register Directory (Professional and Graduate Engineers; Engineering Consultancy Practices; Accredited Checkers)
Download registration forms, list of accredited programmes, certificate of completion & compliance forms and circulars
Share this page
Notes
Keywords
:

lembaga jurutera malaysia

Guide ID: 2163