Malaysia Competition Commission (MyCC)
Also known as the
Suruhanjaya Persaingan Malaysia
in Malay term.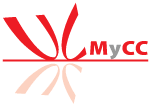 Logo of Malaysia Competition Commission (MyCC)
Established on April 1, 2011 with the purpose of implementing and enforcing the
Competition Act 2010 [Act 712]
which was gazetted on June 10, 2010 and enforced in January 2012, to promote free and fair market competition for the benefits of consumer welfare and the development of the economy by prohibiting anti-competitive conduct by companies.
Malaysia Competition Commission is empowered to investigate anti-competition behaviours complaints, carry out market reviews and impose penalty on companies found to infringe the provisions of the competition law.
Unlike the US Anti-Trust law, the Competition Act 2010 does not provide for any imprisonment for cartel or abuse of market power practices.
Commercial activities regulated under the following legislation are
excluded
from the competition law:
Communications and Multimedia Act 1998 (e.g. Internet charges)


Energy Commission Act 2001 (e.g. TNB electric charges)


Petroleum Development Act 1974 and Petroleum Regulations 1974


Aviation Commission Act 2015


The official website of the
Suruhanjaya Persaingan Malaysia
features:
Legal Framework: Legislation, Policy, Guidelines, Online Public Consultation


Decision: Case and Undertaking


Advocacy: Programmes and Events, Research Grant Programme, 1st Mooting Contest on Competition Law, Seminar, Forum on Competition Law


Reporting to MyCC: Complaint Procedures and Form, e-Complaint, Applying for Leniency or Exemption


Publications: Handbook, Brochure, Annual Report, Market Review, AEGC Publications


FAQs: Competition Act 2010, Bid Rigging, Leniency


Address:
Malaysia Competition Commission
Level 15, Menara SSM @Sentral
7 Jalan Stesen Sentral 5
Kuala Lumpur Sentral
50623 Kuala Lumpur
Malaysia
Facebook:
https://www.facebook.com/theMyCC
Notes:
Available in English and Malay versions.
Website:
www.mycc.gov.my/
Share this page
Notes
Keywords
:

competition law

market competition

persaingan pasaran

anti-competitive

anti-trust

anti-monopoly

Guide ID: 3290 -

Last Updated: May 2, 2019