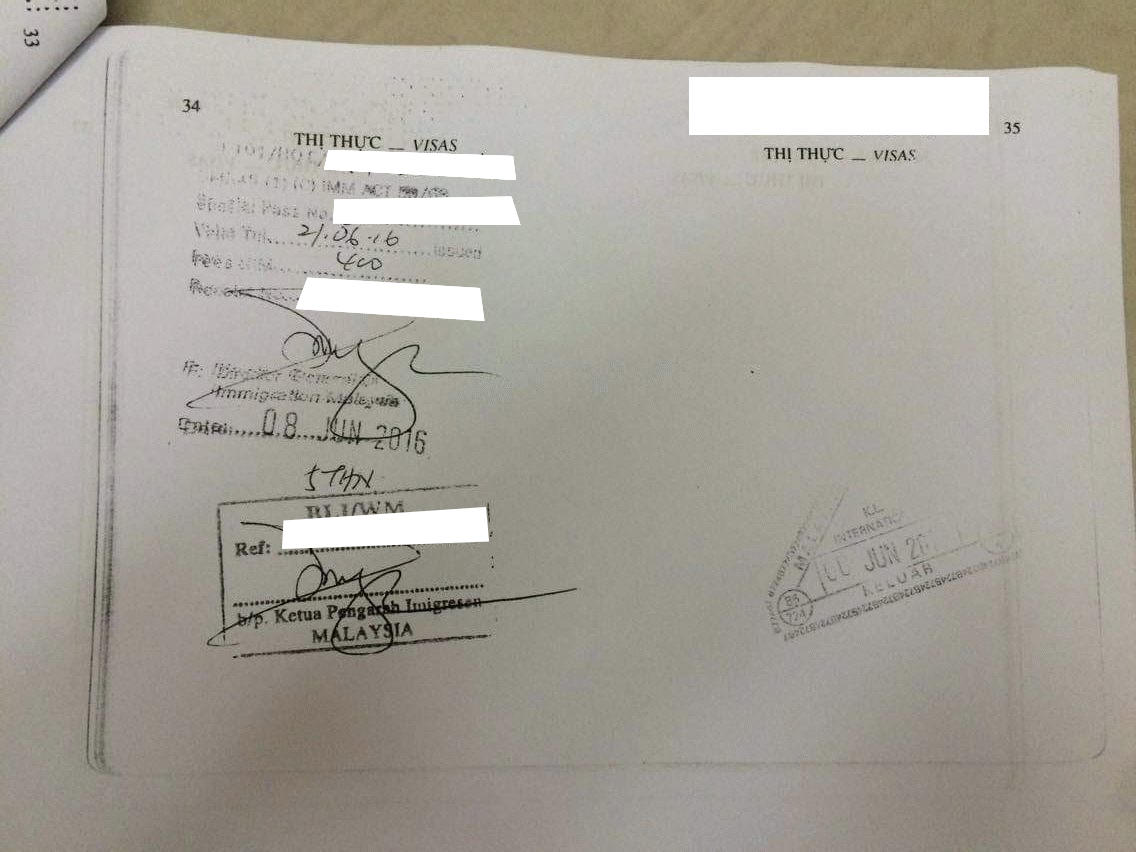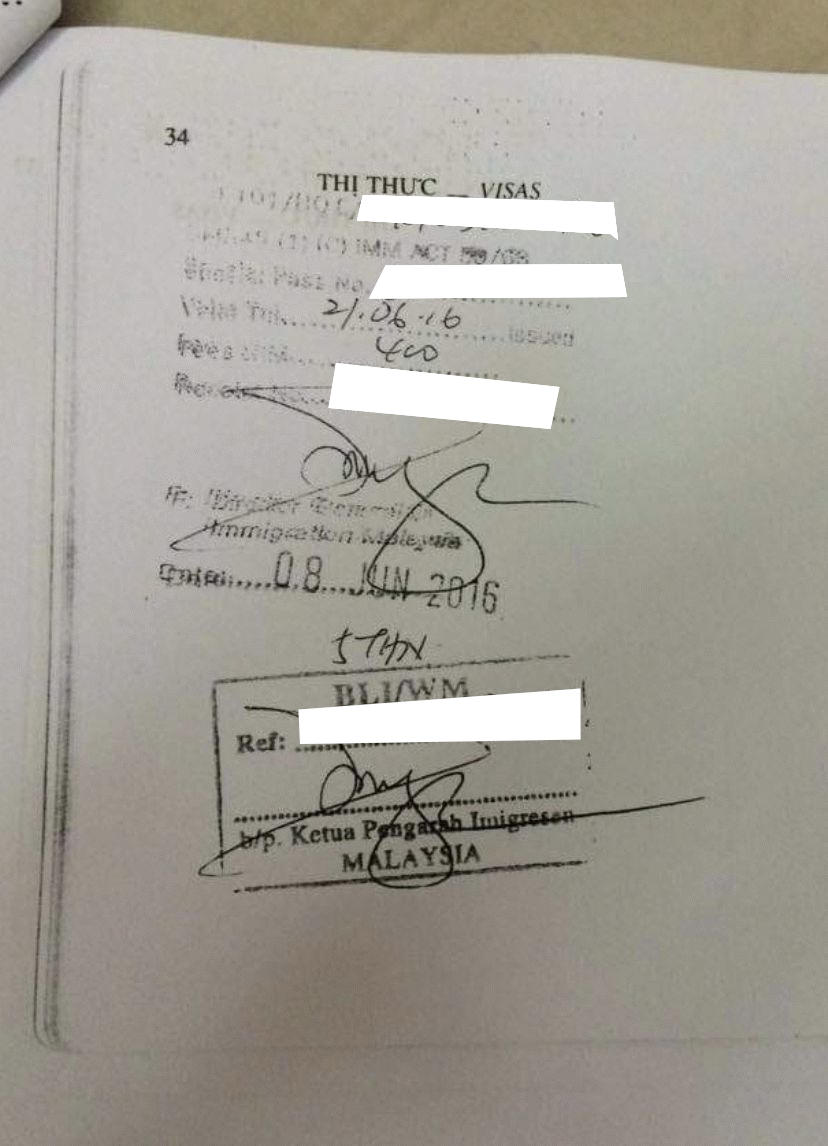 Dear Mr. Jeff
I'm from Vietnam. And I was a student who studied  abroad in Malaysia (IIUM) in 2014. However due to my overstayed for 3 months, I got blacklist since 2016 from Malaysia Immigration. But now I want to go back to Malaysia for work so can you please help me to check if I can go back to Malaysia by now (during this year 2022). 
As I don't understand what does this stamp mean. I don't know I got blacklist for 5 years or a lifetime. I paid 400 RM at that time and the officer told me I got ban from entering Malaysia for 5 years (but I'm not sure if I hear the right word as it was long time ago) and I just want to make sure that I can enter Malaysia so I'm kind of worried and just want to ask someone who knows well about this. 
And I'm so so sorry that I only have the photocopy of my passport so that the information on the image is not too clear to see. Btw, my passport have 47 pages in total, and I got the blacklist stamped on page 34. 
Thank you so much in advance and I'm looking forward to your response.