There is no such thingy as
spouse visa
in Malaysia (same as
no student
visa
) in Malaysian Immigration context.  
A
VISA
is just to enter Malaysia
A
Visit Pass
is issued, stamped into the passport page (known as
entry stamp
) which dictates on how many days this visitor is allowed to stay and remain inside Malaysia.  
LTSVP
(Long Term Social
Visit Pass
) is meant for spouse of a Malaysian.
Sample of
LTSVP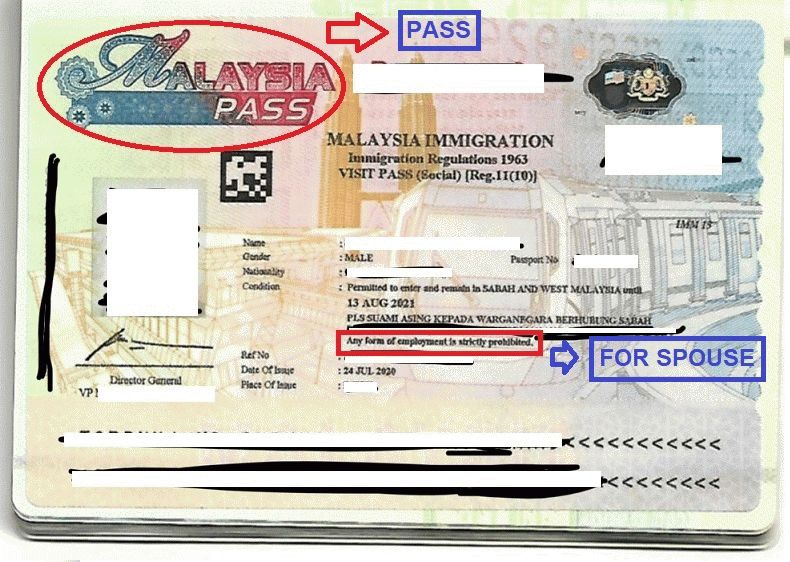 Types of "
Special Pass
" issued by MY IMI can be found here..
https://www.quora.com/How-do-you-apply-for-a-special-pass-in-Malaysia