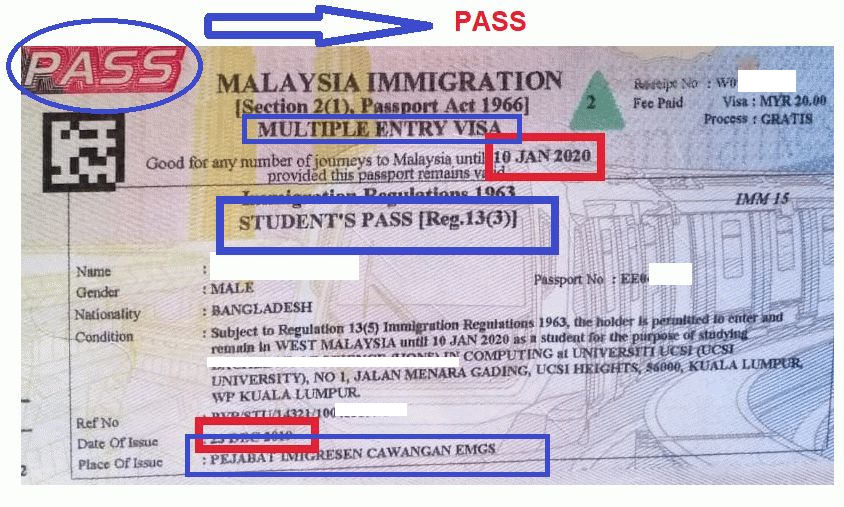 Please take a peek at the
student pass sticker
that is in your passport page.
It is stated as "
PASS
" not visa.
It comes with a MEV (Multiple Entry Visa) which allow a student to go to & fro to home country for emergency purpose or visits purposes to neighboring  countries for "educational visits or short tourism".
If come to Malaysia for Education,
study only
, not for
R & R
.. !!
(Dun waste your parents' hardearned moneys, unless they are superrichierich..)