[url=https://www.facebook.com/SamanthaC1111?
Excerpts :
Sam Ke Ting's lawyer had applied for stay of execution but was rejected by the High Court.
I think
we have to be fair to the learned High Court  judge before criticising him of being cruel.
Sam Ke Ting's case
started in the magistrates court
. So leave to appeal ( kebenaran merayu) has to be obtained before she can file an appeal to the Court of Appeal.
(Section 50(2) of the Court Of Judicature Act 1964)
Stay of execution should only be granted when the Appellant can show special circumstances pending appeal. Here, there is no appeal until she can get leave( permission) from the Court of Appeal.
IMHO, that's the reason why the High Court judge had rejected her lawyer's application to stay the jail sentence.
Please note that unlike her case, Najib's case was not heard in Magistrates court so the law applicable is different.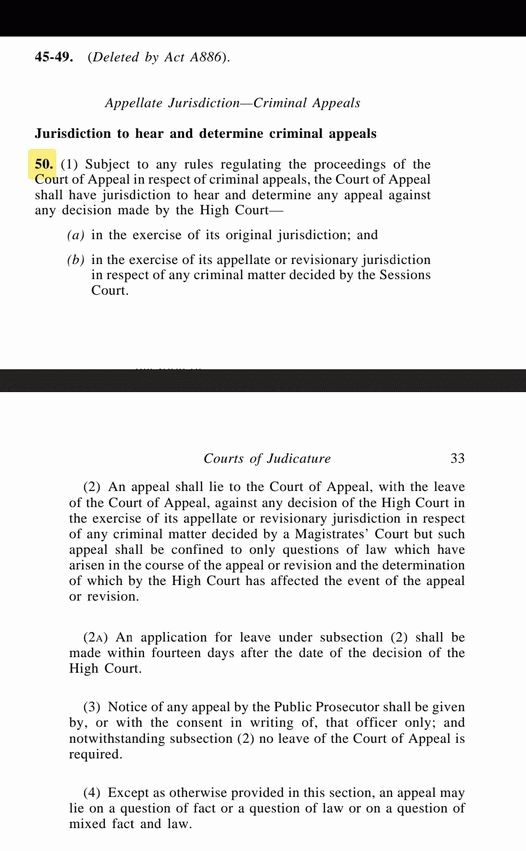 Learning from experienced Lawyer (Criminal Cases).
Many thanks to Samantha CH for sharing knowledge