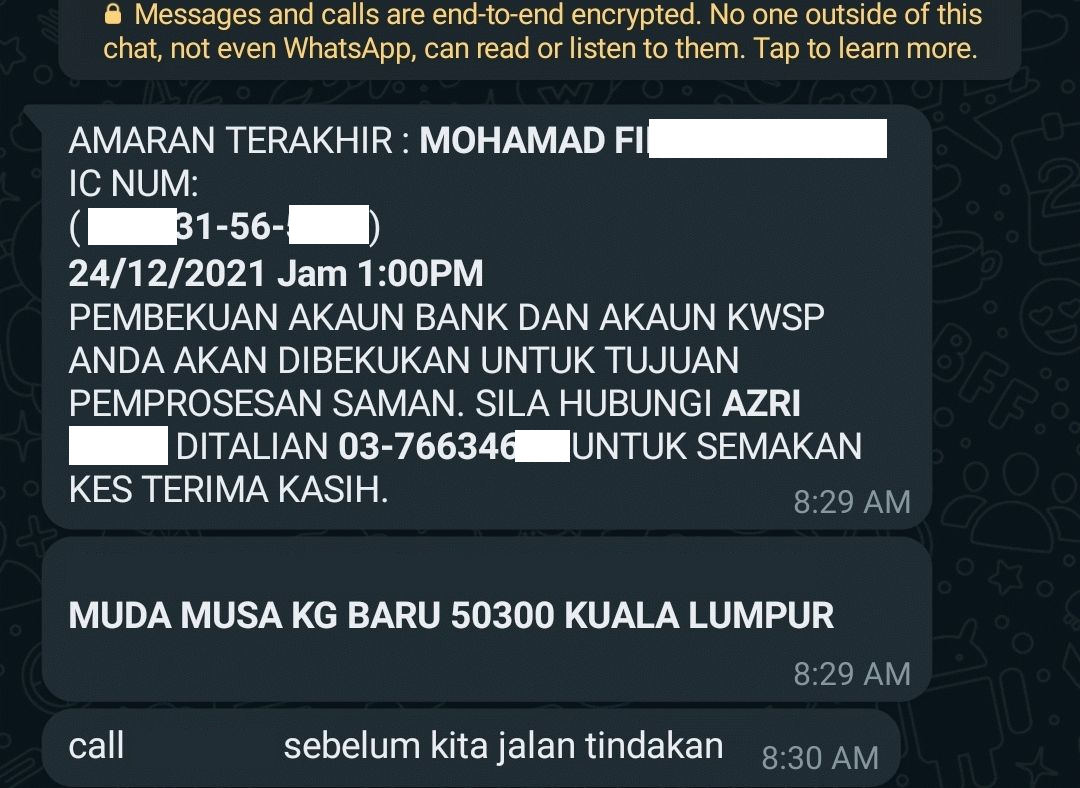 Hi 
Need advice on what should I do
just receive WhatsApp this morning that someone will come to my parent's house to do cease and sell order.
They told me that my parent's house will be locked for 14 days.
I admit I do have debt but the house is under my parent's name but can they do that? and I still stay at the same place.
Almost all the item is belong to my parent's not me