478 Views ⚫ Asked 1 Year Ago
Before I start further discussion on the above Topic Content, I wish to make the following declaration on the following statement in my personal perspective :

Vaccines from China is safe to be used.

The following vaccines has been approved by MoH and JKJAV as at current date 

1. SinoVac  (2 doses - inactivated virus )

2. Sinopharm  (2 doses - Inactivated virus )

3. Cansino  (Single dose  - Ad5 common cold virus )

Many readers may not be aware that Sinovac is "bottled" by Pharmaniaga LifeScience Sdn Bhd (PLS) inside Malaysia.

Also take note there are other "China Vaccines" in the Global Markets.
Update 30/07/2021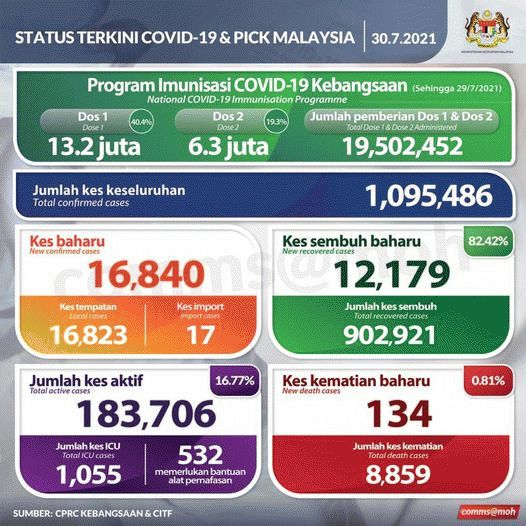 Part 1
Understanding C-19 SARS-CoV-2 Delta Plus variants
Modes of transmission
(from infected people)
1. Mouth (coughing, talking loud, shouting, singing via droplets and aerosols)
2. Nose (sneezing, heavy breathing via droplets and aerosols)
Aerosols are microscopic particles containing the virus that can travel 10-15m feet.
-----------------------------
Modes of entry
 (into a
vaccinated
or
unvaccinated
person)  
1. Eyes (wear face shield as additional protection)
2. Nostrils (Wear mask correctly covering nose)
3. Throat ((Wear mask correctly covering your mouth)
-------------------------------
Other Notes:
What is breakthrough infections?
Breakthrough infections
are covid-19 infections (usually variants) occurring to
vaccinated
people.
New drug approval (special)
Ivermectin is an
antiparasitic
medicine and only used for animals. Until now no ivermectin product has approved its registration for human use.
However,
MOH
has given
special approval
of off-label
Ivermectin
use to be used in clinical studies for COVID-19 patient treatment to determine the effectiveness and safety of the drug.
Know the side effects of this medicine.
Reference : 
https://www.facebook.com/373560576236/posts/10158082984326237/?d=n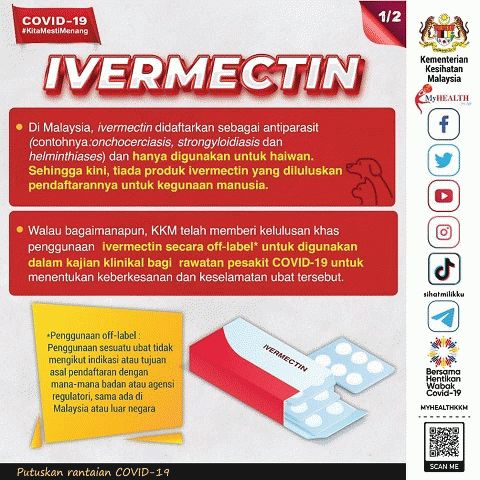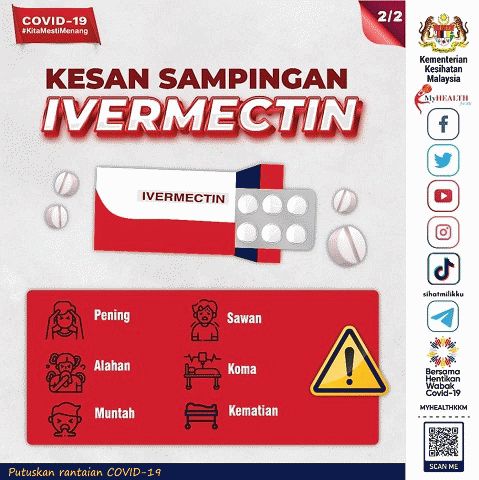 Many readers may not be aware that Sinovac is "bottled" by Pharmaniaga LifeScience Sdn Bhd (PLS) inside Malaysia.

Also take note there are other "China Vaccines" in the Global Markets.
@ Marer

Parroting your wares or whatever you are trying to sell in this serious legal website is just reflecting the poor mentality, poorly educated, deformed mental health from whichever country you have hail from? ISIS operative?
J&J Covid shot possibly linked to another rare clotting disorder
Reuters
 -
October 1, 2021 9:25 PM
AMSTERDAM: The European Union's drug regulator today identified a possible link between rare cases of blood clotting in deep veins with Johnson & Johnson's Covid-19 vaccine and recommended the condition be listed as a side effect of the shot.
The European Medicines Agency (EMA) also recommended that immune thrombocytopenia, a bleeding disorder caused by the body mistakenly attacking platelets, be added as an adverse reaction with an unknown frequency to the J&J vaccine product information and to AstraZeneca's vaccine.
J&J did not immediately respond to a request for comment.
Both vaccines have previously been associated with a very rare combination of blood clotting and low platelet counts known as
thrombosis
with thrombocytopenia syndrome (
TTS
).
The two products are based on harmless vector viruses that instruct human cells to make a protein that primes the immune system against future coronavirus infections.
EMA said the new, possibly life-threatening clotting condition known as
venous thromboembolism (VTE)
to be included on the J&J product label was separate from
TTS
.
VTE typically begins by a clot forming in a vein of a leg, arm or groin, which then travels to the lungs and blocks the blood supply there.
Regardless of any vaccine use, VTE is most commonly caused by injury or lack of movement in bedridden patients.
Birth control pills and a number of chronic conditions are also seen as risk factors.