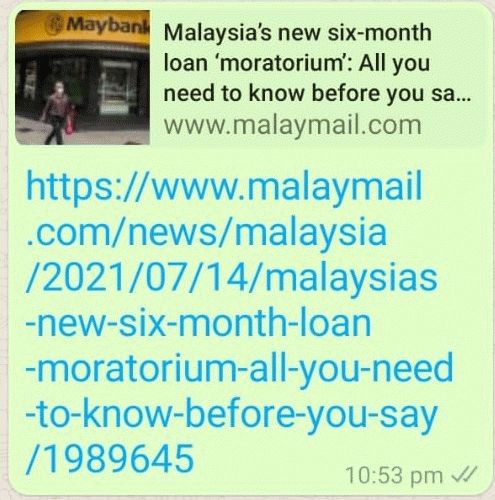 Personal Perspective : - It only works for the following cases.
(A)  M/V H/P loans
(B)  Fixed Housing Term Loan
(C)  Fixed Personal Term Loan
(D)  AKPK DMP repayments.
For other types of loans, a debtor may end up with higher borrowing costs.
It is just a 6 months temporary repayment relief.
Ask appropriate Qs if needed and for further discussions.