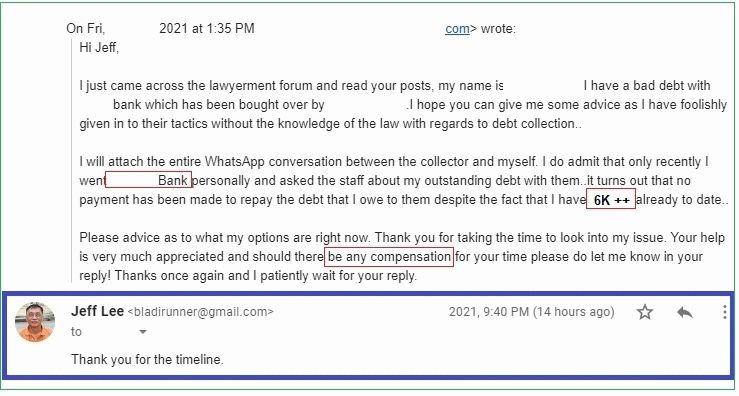 Dear Readers
Please take note that the
id
of the poster and certain critical personal data will be hushed up as this case is not fully over as yet. There are
more to come
(issues).
I shall name this Questioner as
Josh78
-----------------------------------------
@ Josh78
I have decided to transfer your private query to this forum as it is of public interests as it would highlight the unethical practices of DCs (Debt Collectors). It would help others (readers here) who would not fall into the same unethical trap set by DCs. By doing so, any "compensation" regarding charges from me to U, will be waived, but you can always send me a big Birthday Gift Hamper (in 2 months time) pending closure of your predicament.