1802 Views ⚫ Asked 1 Year Ago
Tonight 31st Oct is Halloween Night where zombies runs free on the streets.
And this year, it includes the HNV (halloween night viruses)..
Please be aware and be on the alert .. !!!
Be forewarned..
Do not help start /trigger a 
Zombie Apocalypse
here in Malaysia.. !!
Recommended
physical distancing
- 12 metres
Once they reaches 10 metres,
run for ur lives
.. i,m not
joking
..!!
#StayAtHome  #StaySafe  #WearMasks  #PhysicalDistancing  #WashHandsWithSoap/Water
Health Ministry mulls CMCO for Covid-19 orange zones
Tuesday, 03 Nov 2020 08:30 PM MYT
BY G. PRAKASH
https://www.malaymail.com/news/malaysia/2020/11/03/health-ministry-mulls-cmco-for-covid-19-orange-zones/1919036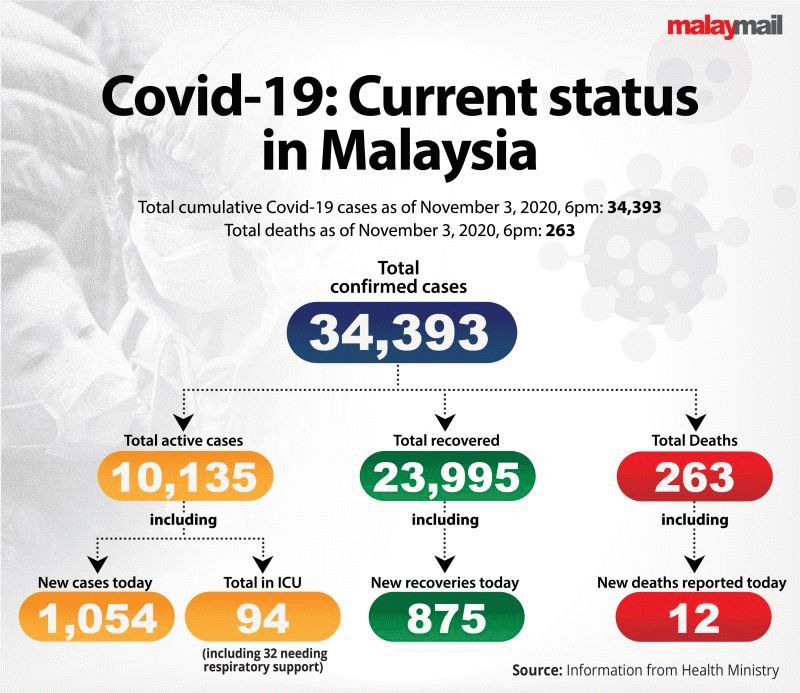 ...
OMG... I'm stuck in the middle of so many red zones..!!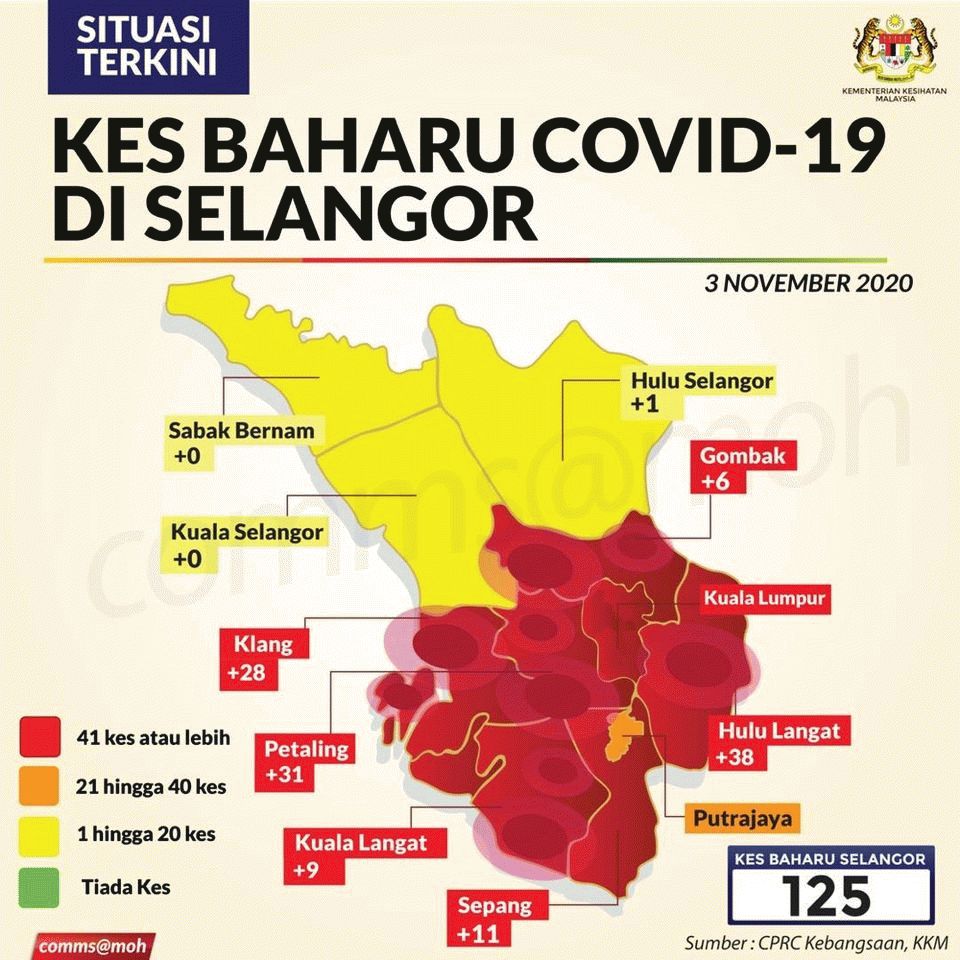 ..
.           
Today's Highlights and Record..!!!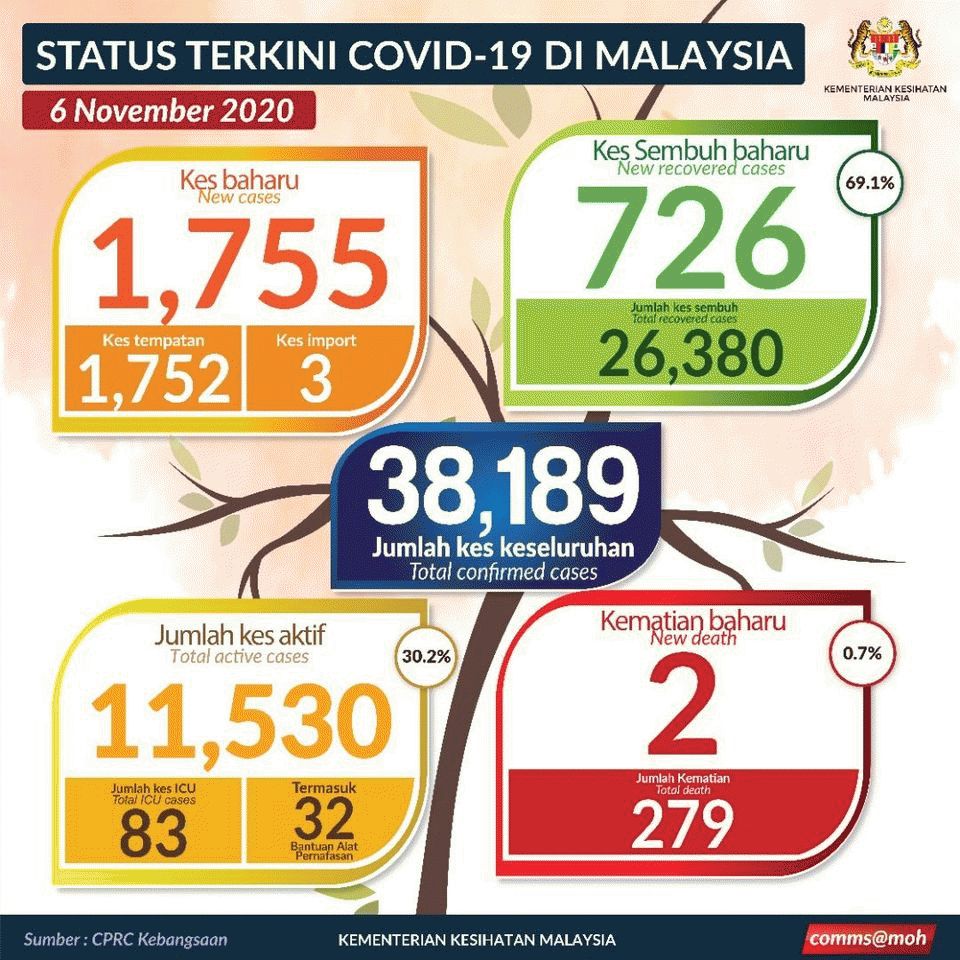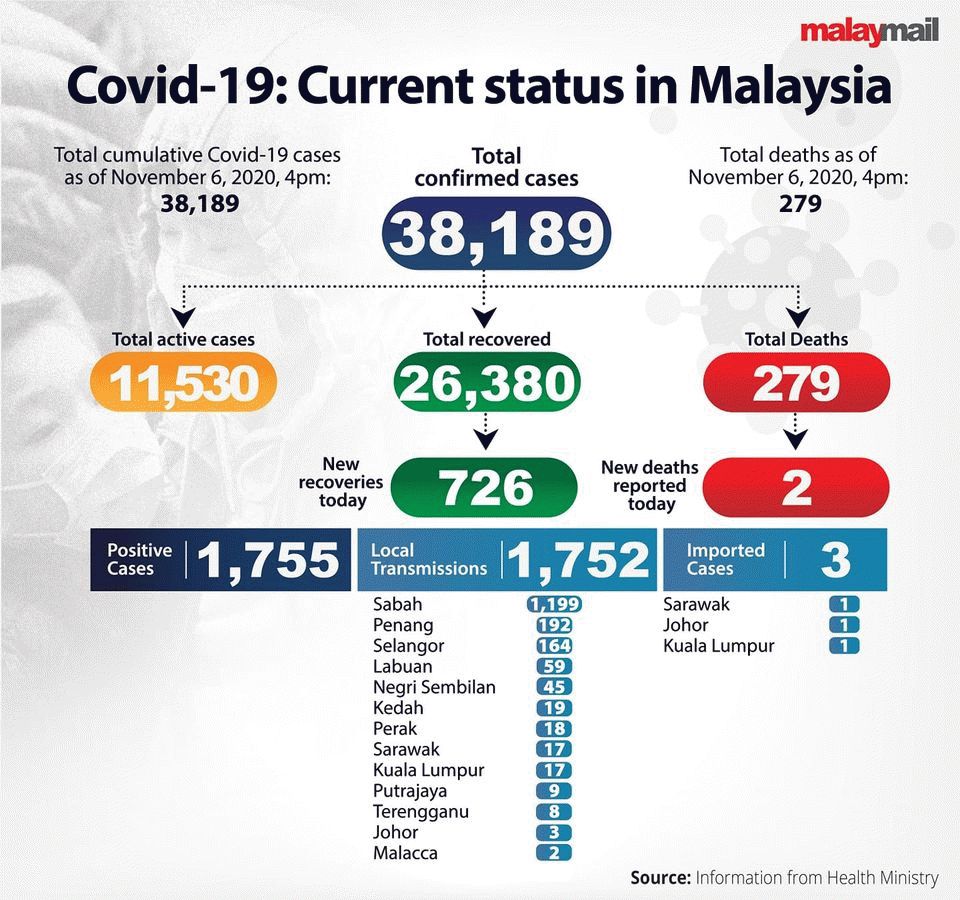 .         Travel News :
China extends ban on visitors to 8 more countries, including India, France and Russia
6 Nov, 2020 - 06:52 pm
Bangladesh, Ethiopia, Italy, Nigeria and Ukraine also join Britain, Belgium and the Philippines on temporary blacklist.
------------------------------------------
Dear Parents
The Covid-19 Pandemic has taken a toll on parents.. esp to those who have teenage school going children. Do allow them to have some degree of compassion when school reopens..
Please try to avoid such situation:
Cheers..
#StaySafe  #StayAtHome  #WorkFromHome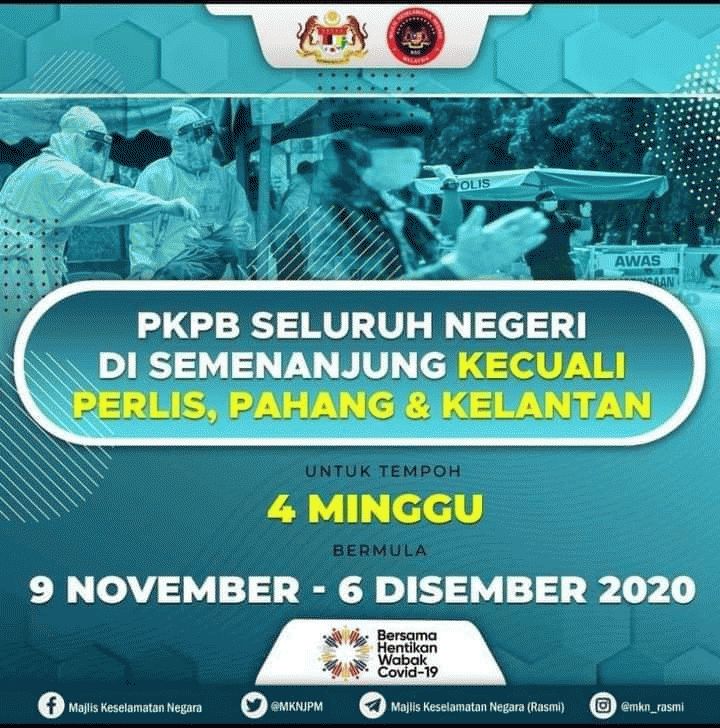 Complacency
  has a price to pay..
And, we, the
law-abiding  
citizens is paying the price..!!
--------------------------------
Covid-19: Lower than yesterday but still above 1k
By 
New Straits Times
 - November 7, 2020 @ 6:09pm
KUALA LUMPUR: The number of new Covid-19 cases today are not as high as yesterday but it's still more than a thousand.
At 1,168 today, all are local transmissions without any imported cases recorded.
-----------------------------
Amen..  Omi-tofu..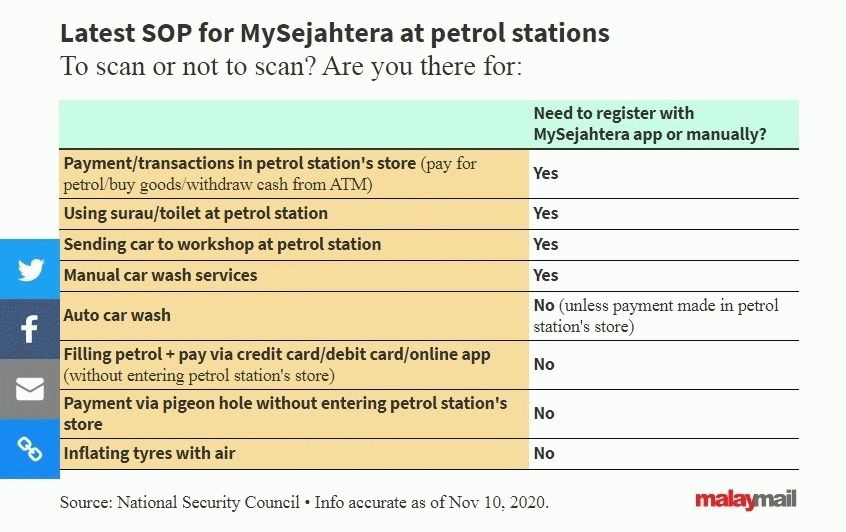 Looking to challenge Covid-related laws? Appeal to district health officer or in court, say cops
Thursday, 12 Nov 2020 09:34 AM MYT
BY G. PRAKASH
KUALA LUMPUR, Nov 12 — Federal police today said that there are two options for those who are looking to dispute or challenge the Prevention and Control of Infectious Diseases Act 1988 or Act 342, used to enforce Covid-19 standard operating procedures (SOPs).
Bukit Aman Criminal Investigation Department deputy director DCP Datuk Mior Faridalathrash Wahid when contacted said one feels he or she has not violated any laws but was still issued the RM1,000 compound, one can make an appeal or dispute one's case in court.
In explaining the procedure to challenge a compound notice, Mior told 
Malay Mail
 that after an individual is issued with a compound, they can pay their fine at the nearest district health office as stated in the compound notice.
"Usually the violator is given two weeks time to pay the fine, but if they feel that they have not committed any offence at all under the Act 342 or any rules and SOPs highlighted in the Act, the person can write an appeal letter to the district health officer to cancel their compound.
"The second option would be for the individual to attend court on the day set and request for the case to be heard in front of a Judge or Magistrate," he told 
Malay Mail
.
The police's comments came after a viral audio clip of a man who alleged that his father was slapped with an RM1,000 fine because he did not scan the MySejahtera app when refueling his vehicle made its way into social media.
n response, Senior Minister Datuk Seri Ismail Sabri Yaakob the following day clarified that there is no need to scan the MySejahtera app when filling up fuel or making payments at the pump when at petrol stations.
However, he said this only applied to those who made electronic payments at the pump.
Ismail Sabri said those going into the convenience stores, surau or other facilities at the petrol stations would have to scan the MySejahtera app or register their details.
Following the controversy, many social media users asked for clarification on how they can dispute a compound notice issued for violating Covid-19 SOP.
Under the Prevention and Control of Infectious Diseases Act 1988, any person who contravenes the Regulations will be considered to have committed an offence and shall, on conviction, be liable to a fine not exceeding RM1,000 or to imprisonment for a term not exceeding six months or to both.
In August, the Ministry of Health had proposed that the government increase the fine for compoundable offences under Act 342 (Prevention and Control of Infectious Diseases Act 1988) from the current RM1,000 to RM10,000.