KUALA LUMPUR: Long-term pass holders from India, Indonesia and the Philippines will not be allowed to enter Malaysia from Sept 7.
Senior Minister (Security Cluster) Datuk Seri Ismail Sabri Yaakob said the matter was decided during the Special Cabinet Meeting on the Movement Control Order (MCO) implementation this morning.
"Taking into account the increasing number of Covid-19 positive cases in several countries, the government is restricting entry for long-term pass holders from India, Indonesia and the Philippines effective Monday, Sept 7.
"This restriction includes permanent resident pass holders, Malaysia My Second Home participants, expatriates with Employment Pass category 1, Professional Visit Pass, Resident Pass, Spouse Visa, and students from these countries wishing to enter Malaysia," he said at a press conference today.
Ismail Sabri said the decision was made on the advice of the Health Ministry to curb the spread of Covid-19 in the country from import cases.
"We are only restricting pass holders from these three countries at the moment. If there is any surge in cases in other countries, the same restriction will be implemented."
Ref:
https://www.nst.com.my/news/nation/2020/09/621081/long-term-pass-holders-india-indonesia-and-philippines-barred-entry#utm_source=insider&utm_medium=web_push&utm_campaign=nstsegsep20_-_2&webPushId=NjYxMw==
-----------
Malaysia Status as at today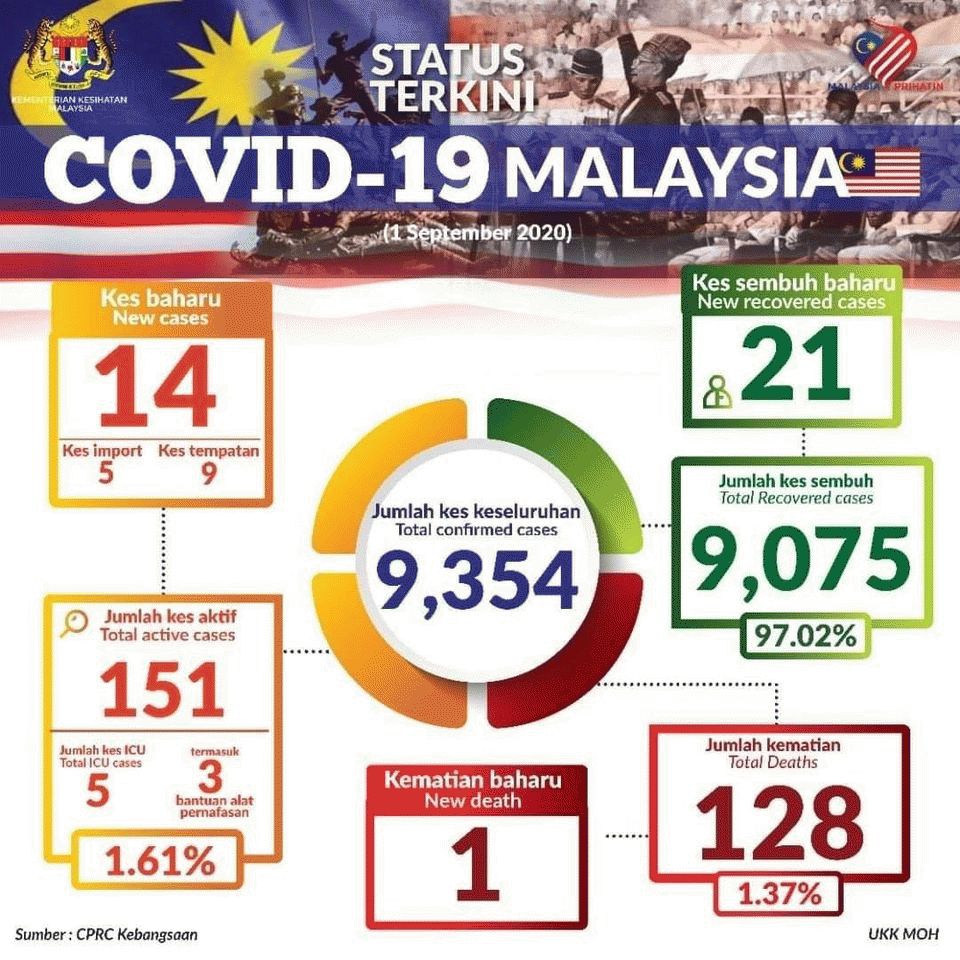 ------------
Regulatory Message from Facebook:
Effective October 1, 2020, section 3.2 of our Terms of Service will be updated to include: "We also can remove or restrict access to your content, services or information if we determine that doing so is reasonably necessary to avoid or mitigate adverse legal or regulatory impacts to Facebook."
------------------
Caution, for those who are using Facebook as a private platform for promoting your business, avoid making derogatory remarks to anyone anywhere online.