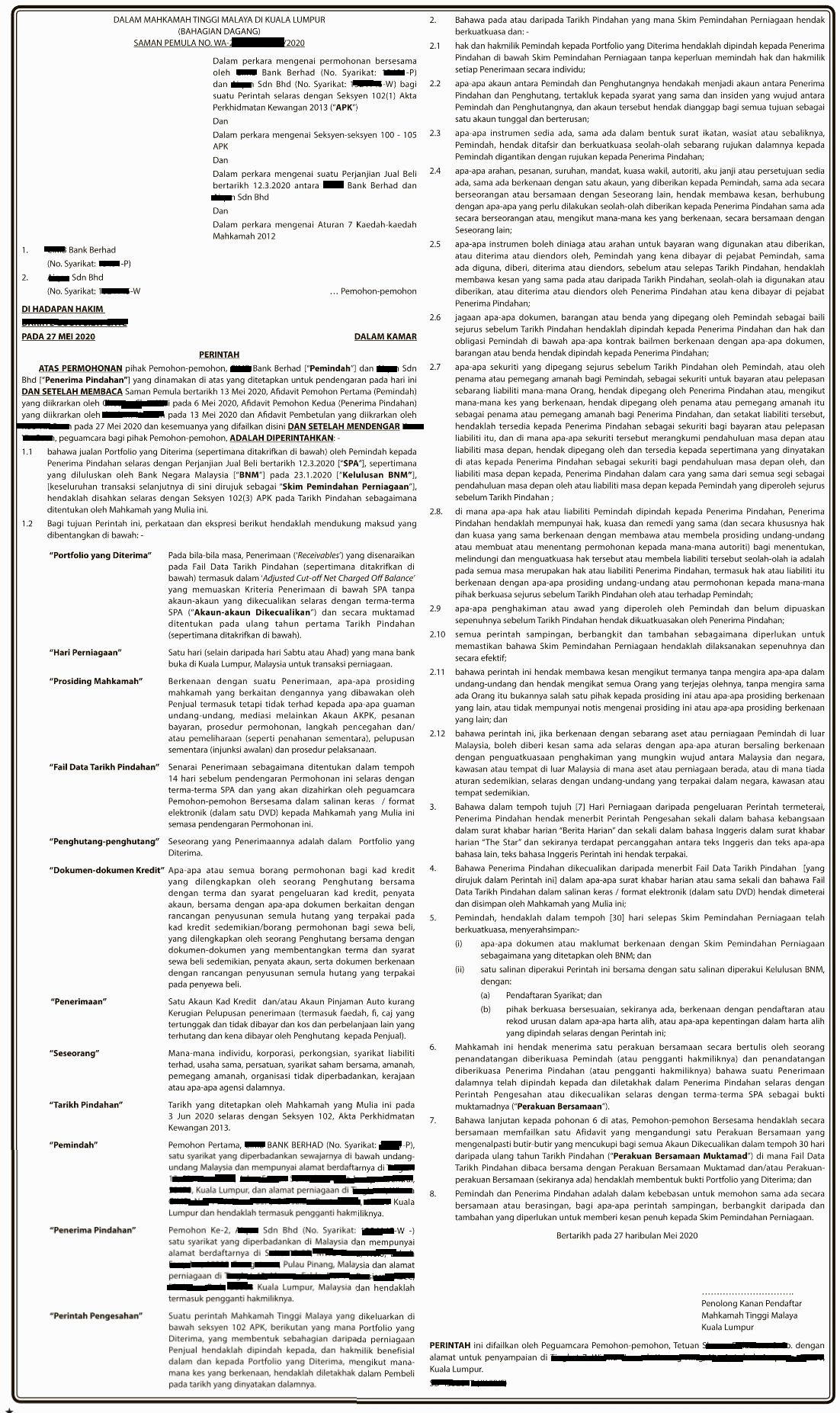 I came across this Saman Pemula today in Berita Harian (see attached). CIMB is selling their debt to Aiqon, and soon as they did with other banks debts in the past, Aiqon will dig up old debts that goes back more than 10 years. They use all kind of tactics on laymen & women like us who are not well verse on law, trying to
revive old debts
and circumventing the 6 years
Statute of Limitations
by offering payment proposals, discount etc. This is after ballooning the old debts to ridiculous amount - a RM3,000 debt in year 2000 becomes RM200k for example.
Once the unsuspecting men & women made that initial payment, the statute of limitations is circumvented by resetting the clock.  More bankruptcies after this, not good for nation economic rating.
I wish
Bank Negara Malaysia
clamp down on this legal but draconian, selling of debts & tactics by the banks & debt collector.