@jeff005
I really need your advice....
I am from South Africa. Been in and out of Malaysia for the past 1.5 years, leaving every 90 days as per my visitor/social pass and then coming back in. I am one of the Directors of a company in Malaysia. I employed the services of an agent to get me my working permit through my company but he has been delaying all the time. 
Before my last exit, my departure time was coming up and he advised me to get a 30 day extension on my social pass, which I did through him. 29 days more went by and still no visa and he has mine and my families passports. I had to then leave Malaysia with my family as we had an emergency back home. 2-3 days after the 30 day extension we had to leave Malaysia due to an emergency back home. He then told me that we will have to go to the immigration offices and fill in some forms as to why we overstayed. He did arrange everything, met me there and sorted out the payment of RM1100. When I get my passport back that night (the same night we are leaving Malaysia), I see this stamp in my passport. I didn't question it as we provided me with receipts of payment etc. See attached. Anyways, got to immigration at KLIA and they told me I'm banned for 5 years because of overstay. 
For the past 6 months I'm stuck in my home country while my entire life is in Malaysia. All the while he has been telling me that he is getting it sorted out. He says I can come in my land through Thailand but not through KLIA as he will have to pay them RM4000 to clear my name. 
He also asked me to get a new passport, which I did. 
Jeff, please can you give me any advice on what are my options. I would really appreciate it. I've attached pics of my passport stamp as well as the receipt.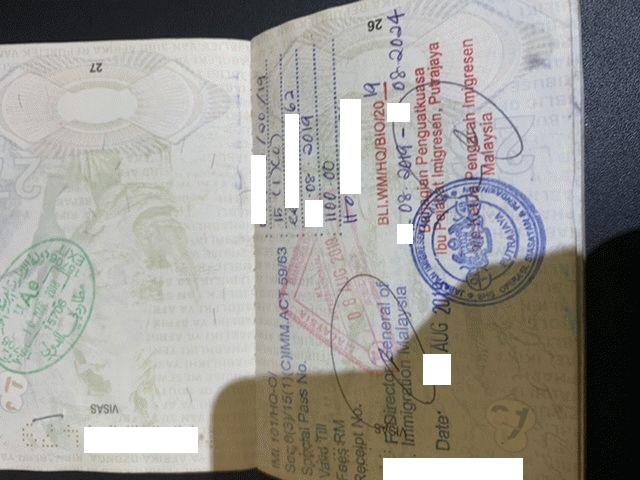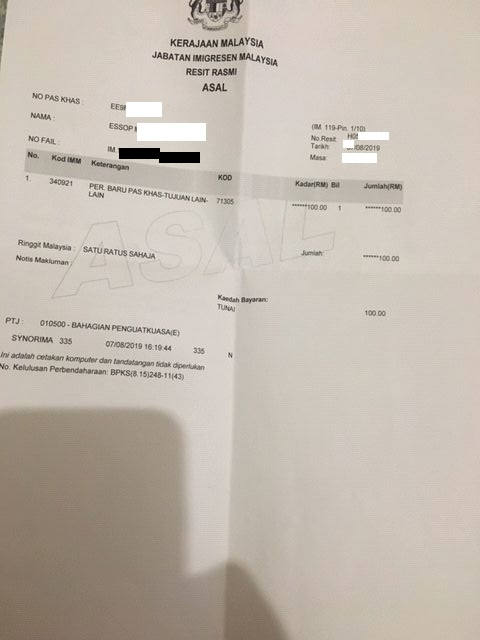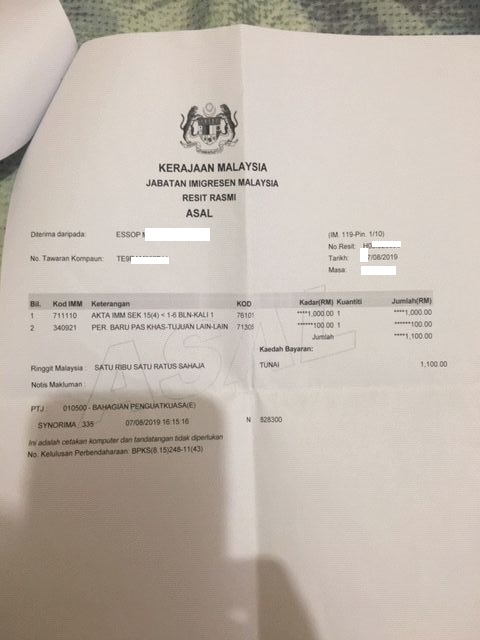 Thank you.