I have seen a lot of NTL stamps with IM 96 (c) stamped on them. But in my case I have a NTL stamp IM 96 (B) B/B6 
Can you explain the difference between (b) and (c) on the NTL stamp? 
What is the meaning of this stamp with (b)?
This stamp is on the second last page of my passport. Can you please explain the meaning of this?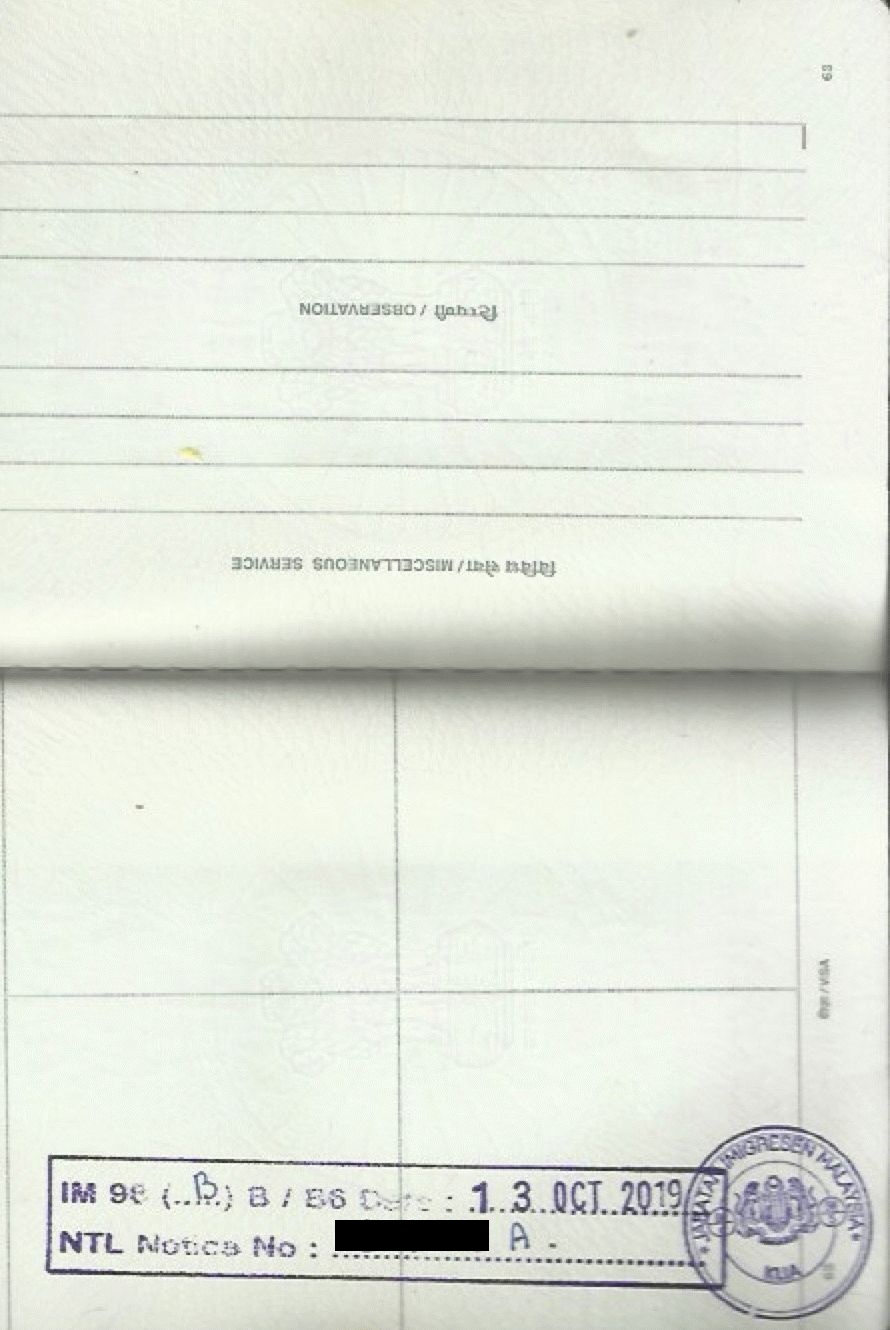 Background Story on how I got this stamp:
I was offered a job of Senior Software Engineer by a well reputed company in Malaysia located in Kuala Lumpur at an excellent salary. I completed all the formalities for the Employment Pass(EP) and I was told by the HR of the company that my EP has been approved and I was given a letter from MDEC stating the same. The company HR told me that this letter will serve as a sufficient visa to let me in and the next day she would take my passport to MDEC to get EP chop/stamp, this process would take 1-2 days to complete. 
In the letter I did not find anywhere stating that this is a valid visa so I reconfirmed with the company HR if this is sufficient or if I needed another visa to enter Malaysia. I was reassured by the HR that this letter is sufficient as all the other expats come to work in Malaysia via this letter and there's nothing to worry about. So I trusted her words and requested her to book the tickets to fly to KUL via BKK. The flight itinerary looked like this (13th Oct 2019 LKO -> BKK -> KUL)
At the immigration counter in KLIA I was denied entry into Malaysia because I did not possess a valid entry visa. I was detained at KILA NTL Holding Lounge and sent back to my original port of embarkation (KUL->BKK->LKO) via same carrier (Thai Airways).