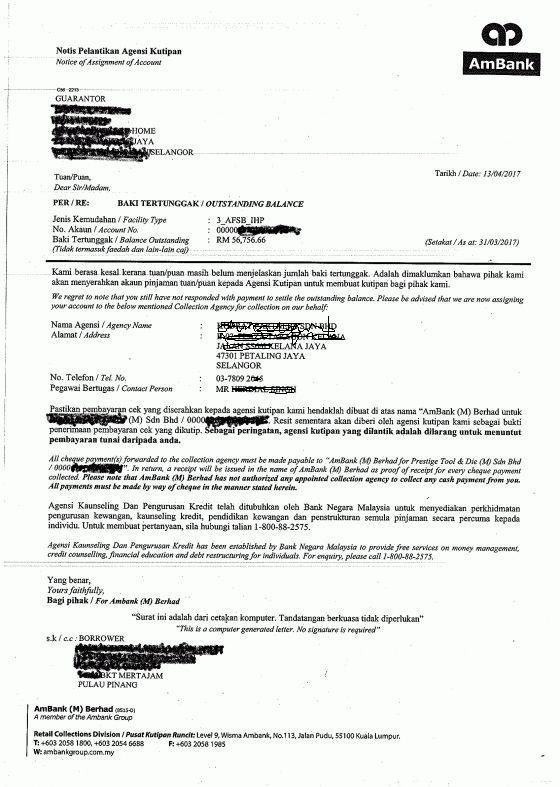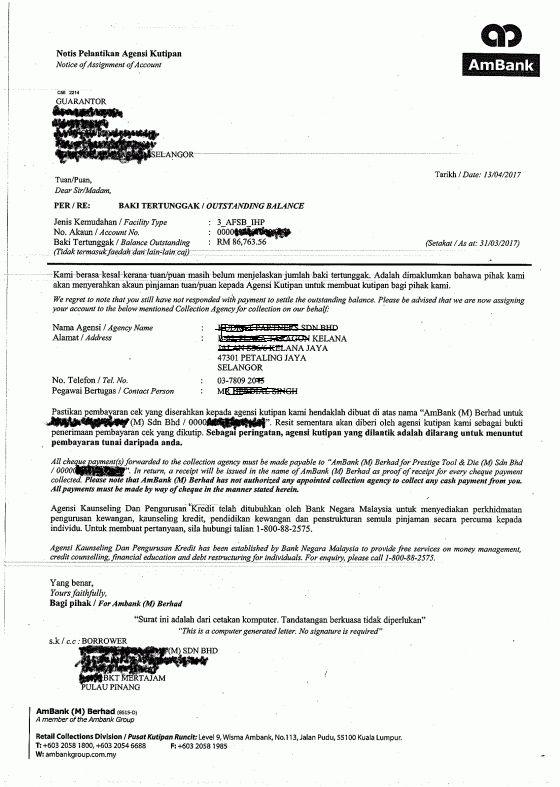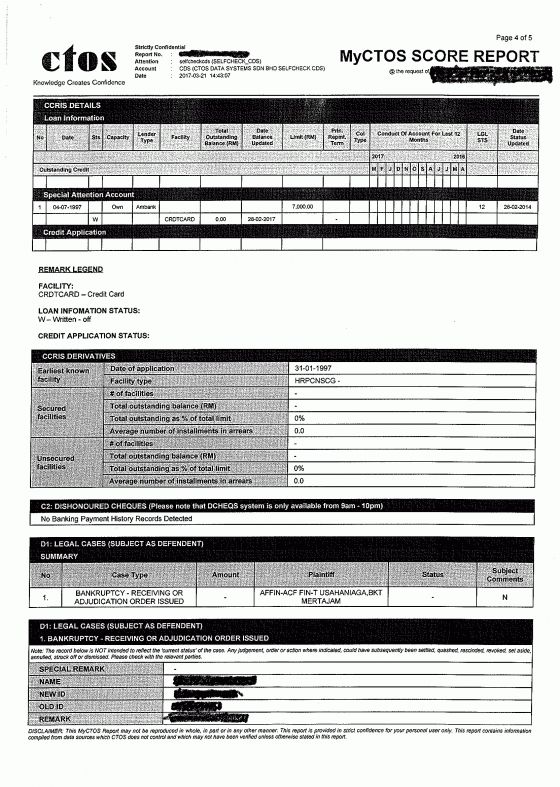 I just got this 2 letters recently billed to my rented place (dunno how they managed to after all these years).
My questions are:
1. Should I even respond to them (AmBank) because I am already a bankrupt?
2. As far as I know, I was told by Insolvency officer that this amount is included in my bankruptcy proceeding (but it didn't show in CTOS). Am I being played by the Insolvency?
I have already surrendered to the Insolvency 4-5 years ago.
Hope someone can enlighten me on this.